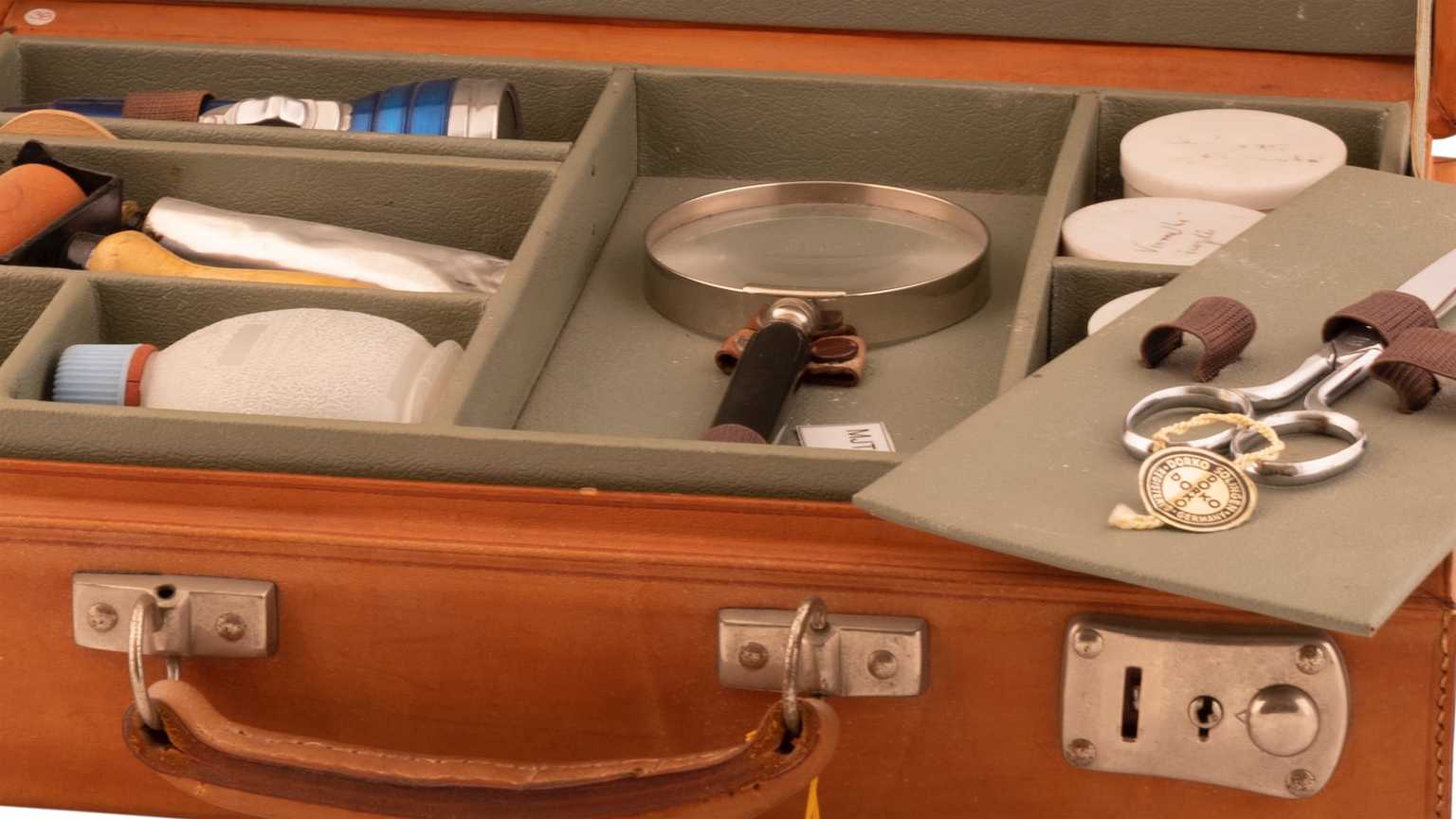 Collection
José Ferreira Borges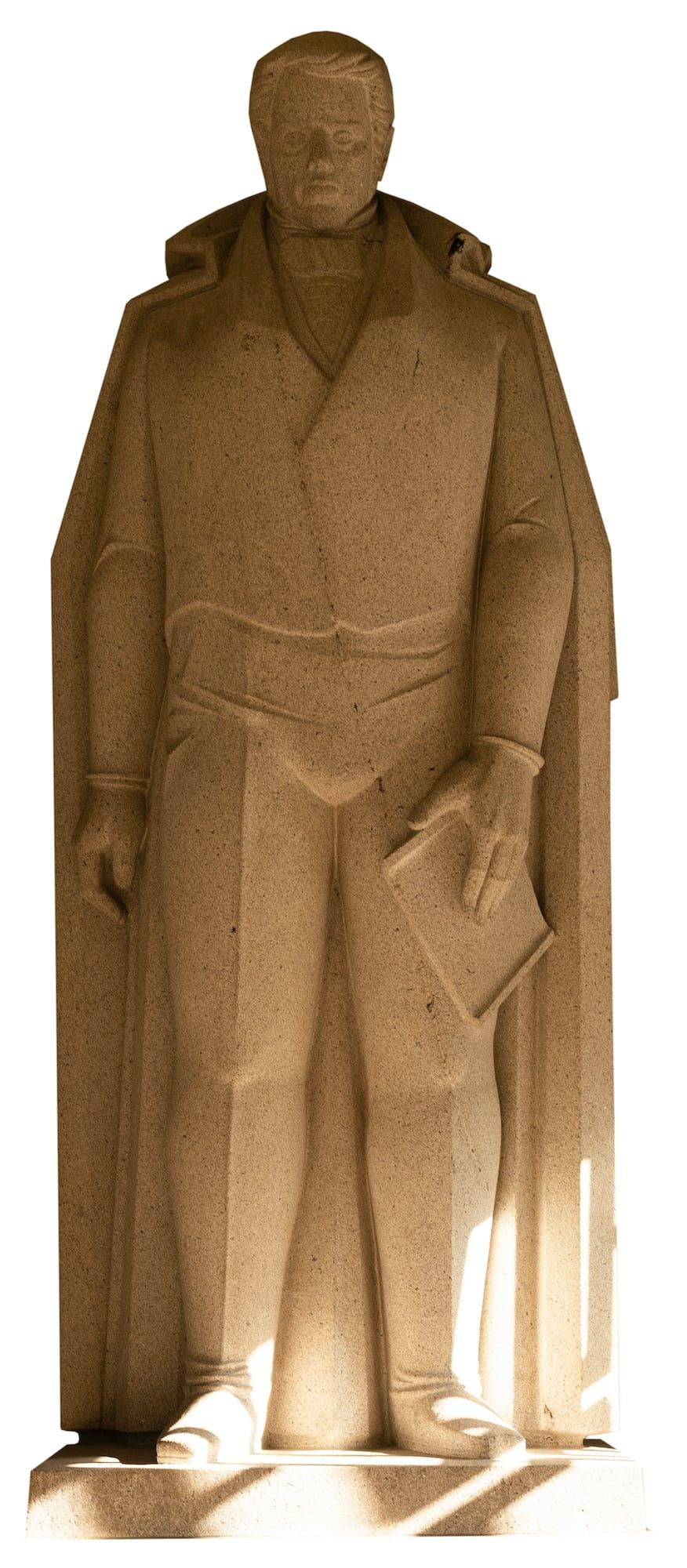 José Ferreira Borges (1786-1838), born in Porto, graduated in Canon Law from the University of Coimbra, excelled as the main author of the first Portuguese Commercial Code (published in 1833, by invitation of the Government in office in 1822), which was in force for 60 years and became known, precisely, by its name.
As a lawyer in Porto, he was one of the main elements of the Sanhedrin - the secret group that planned and executed the Liberal Revolution of 1820 in the city. In the wake of the revolution he was a member of the Provisional Council of the Supreme Government of the Kingdom in 1820 and a representative to the 1821 Constituent Courts.
He was a judge at the Commercial Court of Lisbon and author of numerous works on economic, financial and political issues.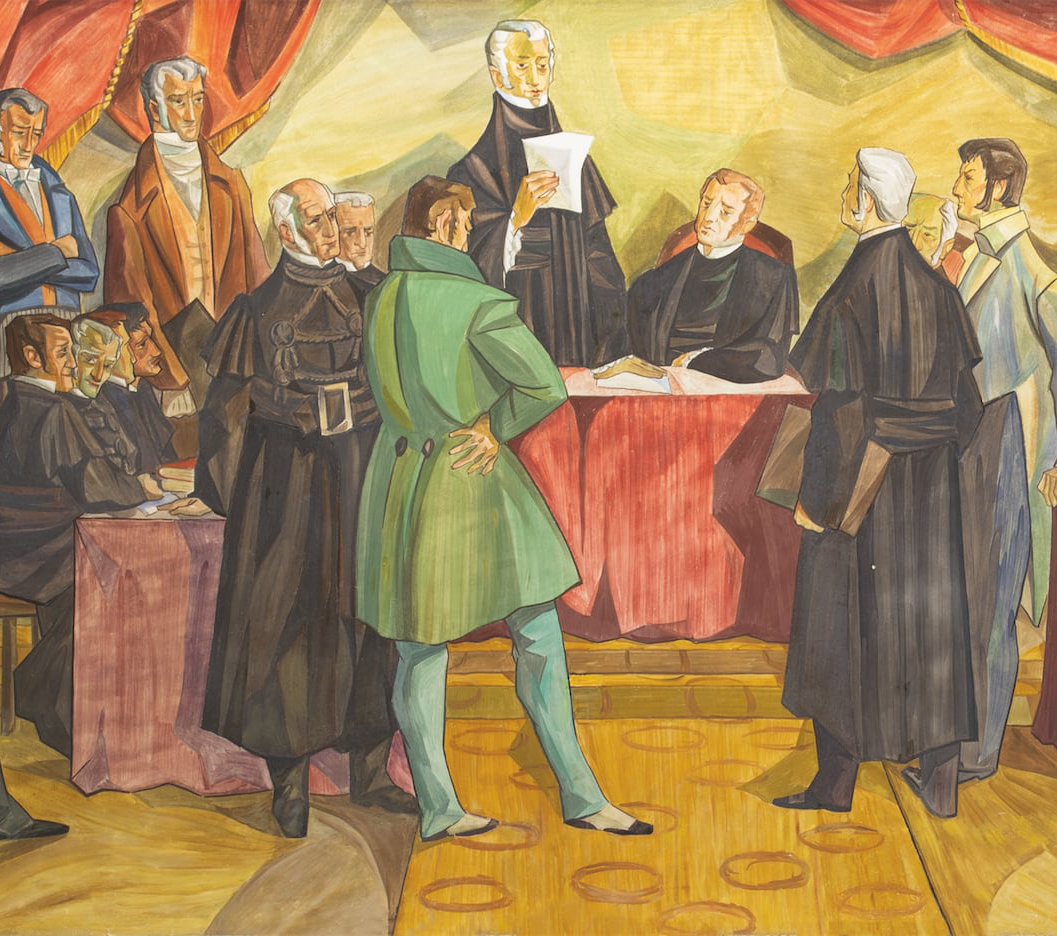 The figure of Ferreira Borges is mentioned twice in the artistic discourse of the Palace of Justice of Porto. In the entrance hallway is a large granite statue representing this prominent liberal, sculpted by Lagoa Henriques [1923-2009].
On the 5th floor, in the Conference Room, we find the reading of the speech by José Ferreira Borges, mentor of Commercial Law, in a fresco by Isolino Vaz [1922-1992], which recreates the inauguration of the Commercial Court of Porto in 1834.
Manuscripts by Ferreira Borges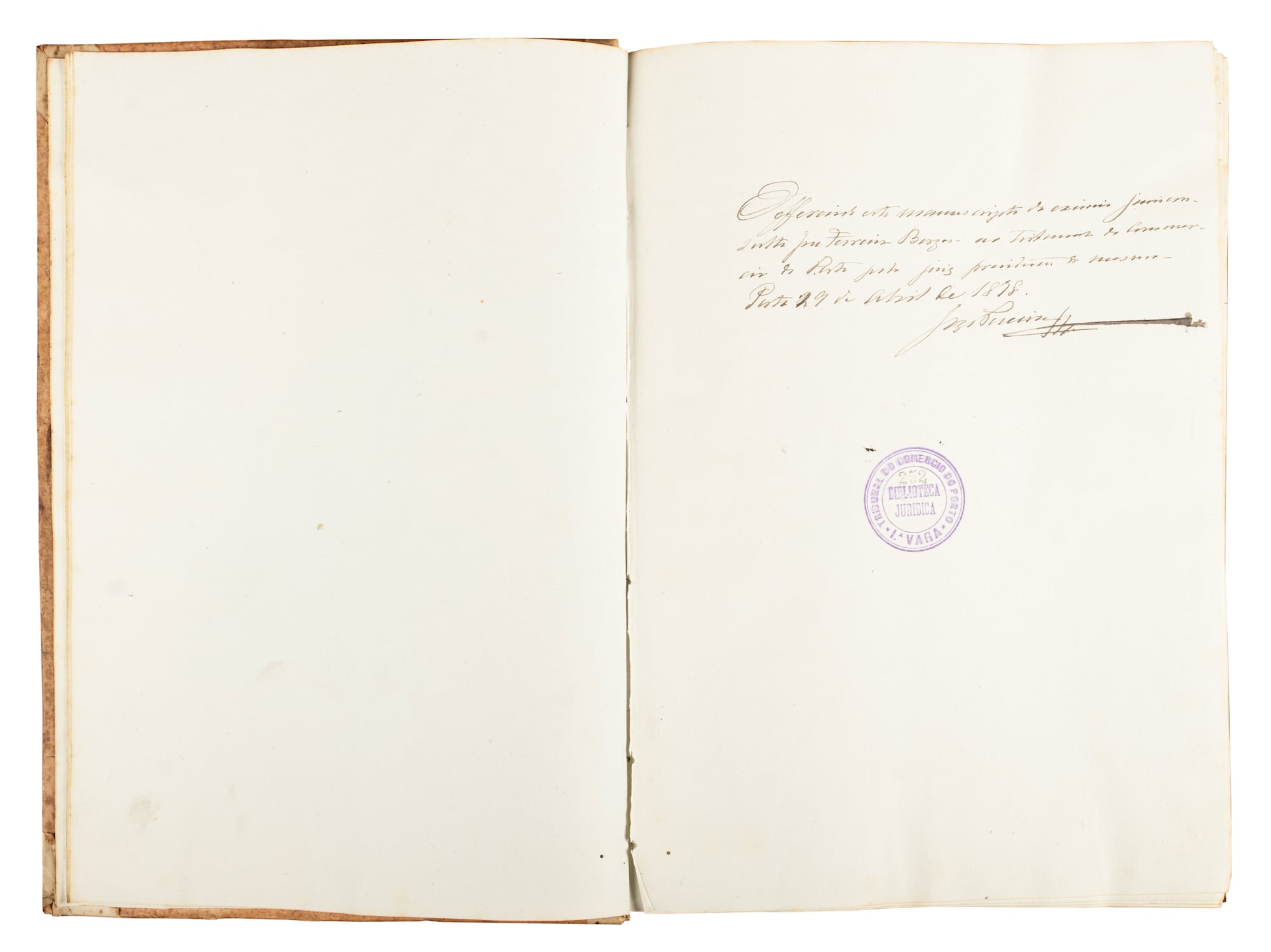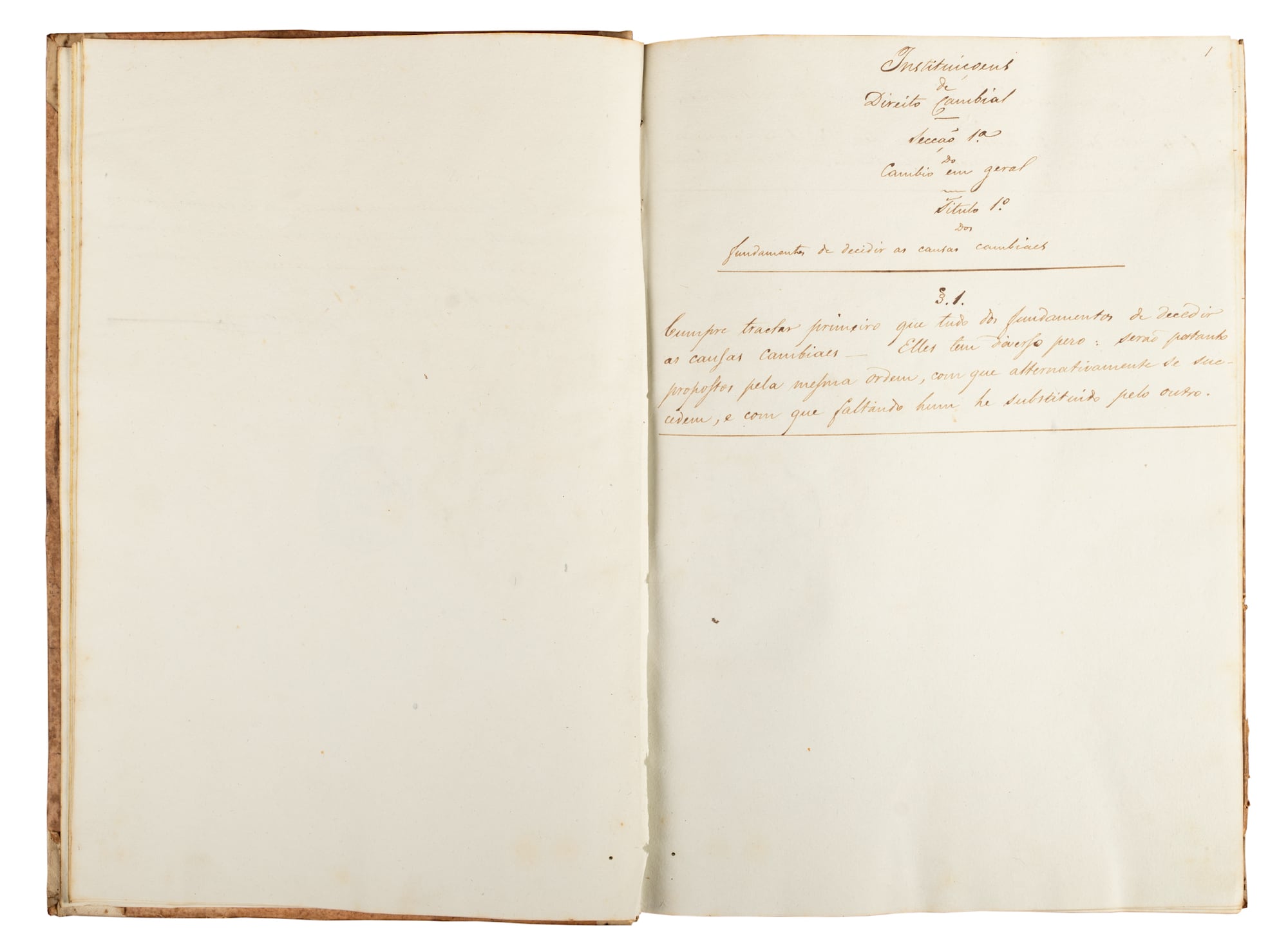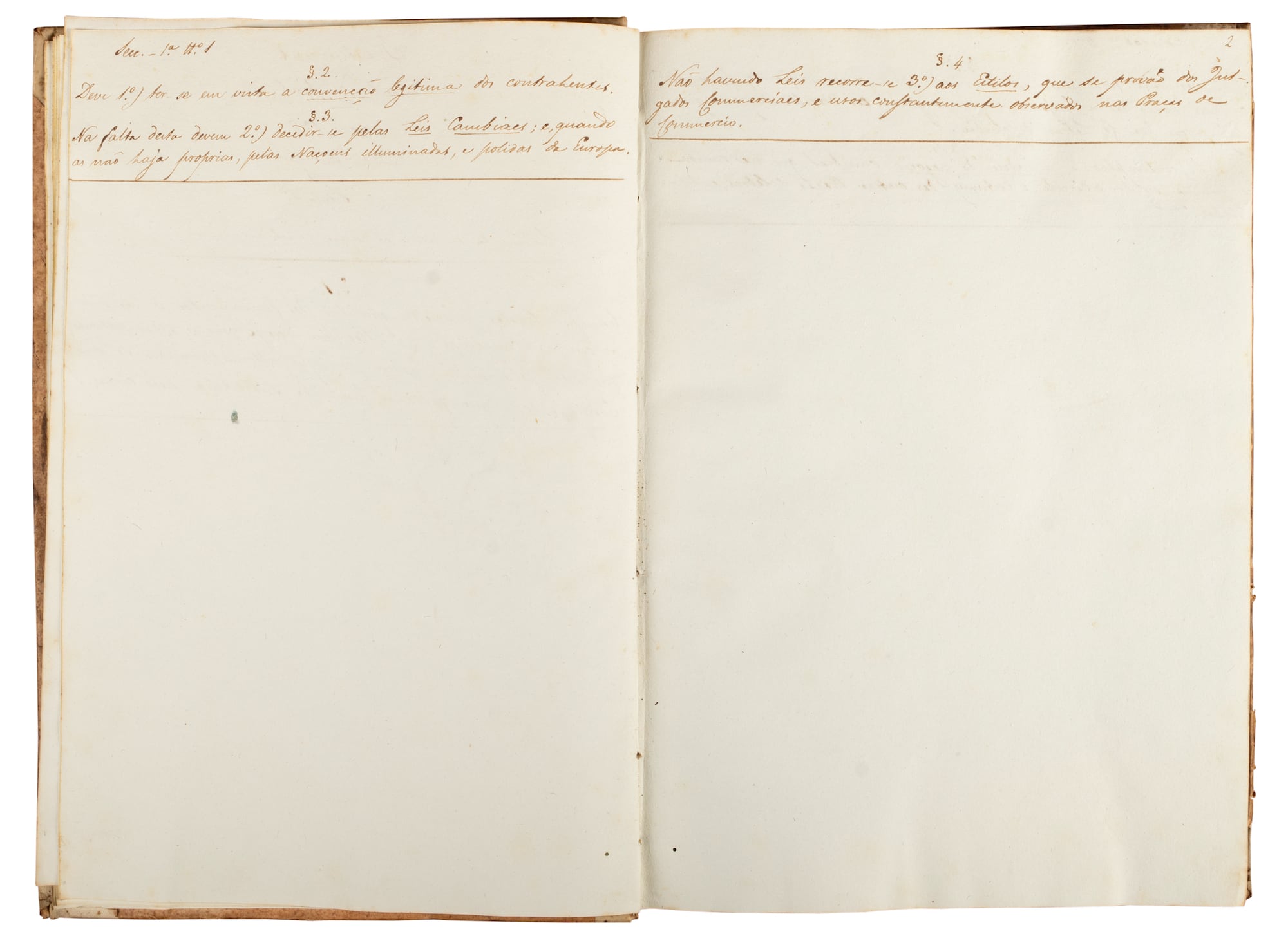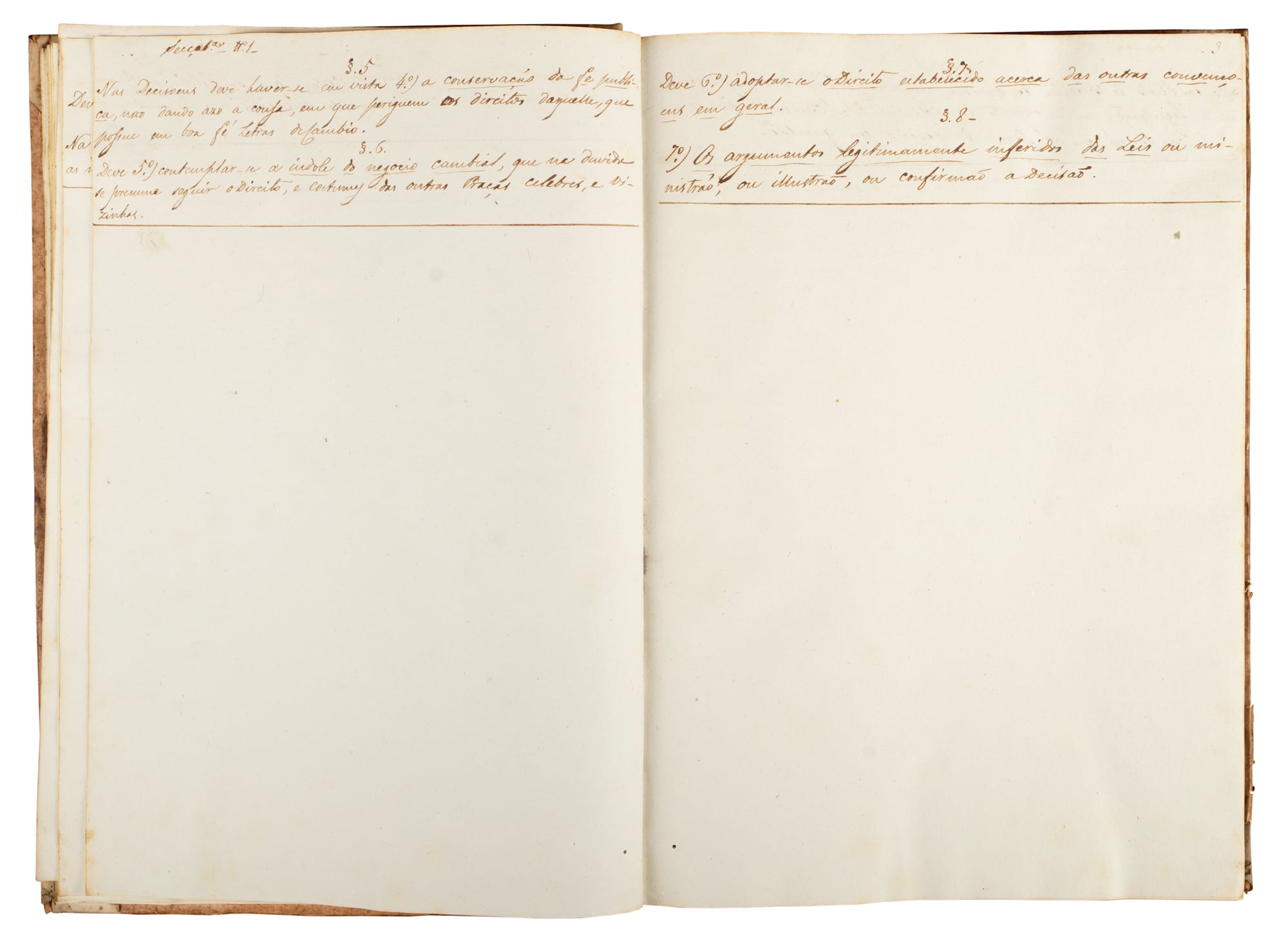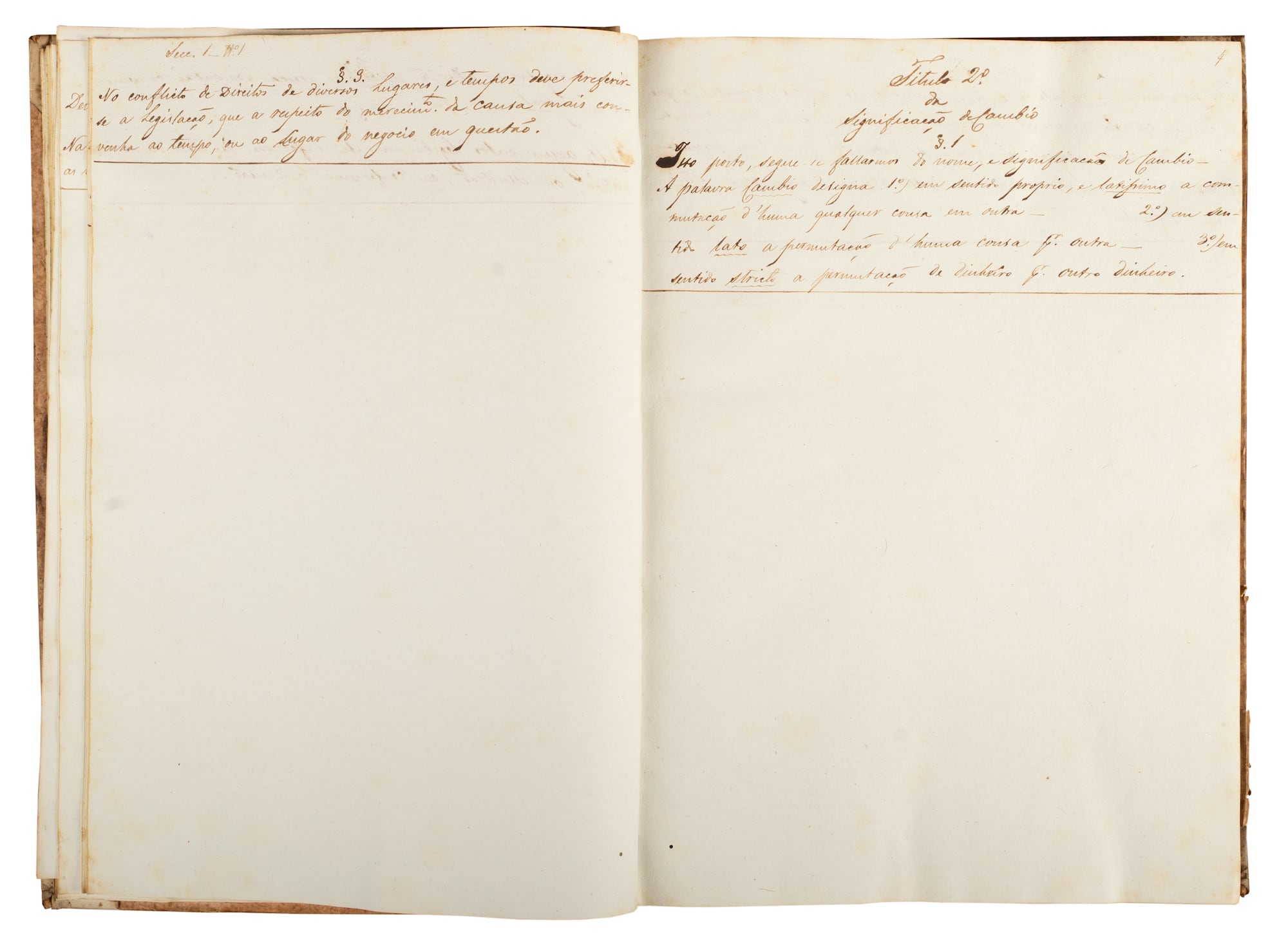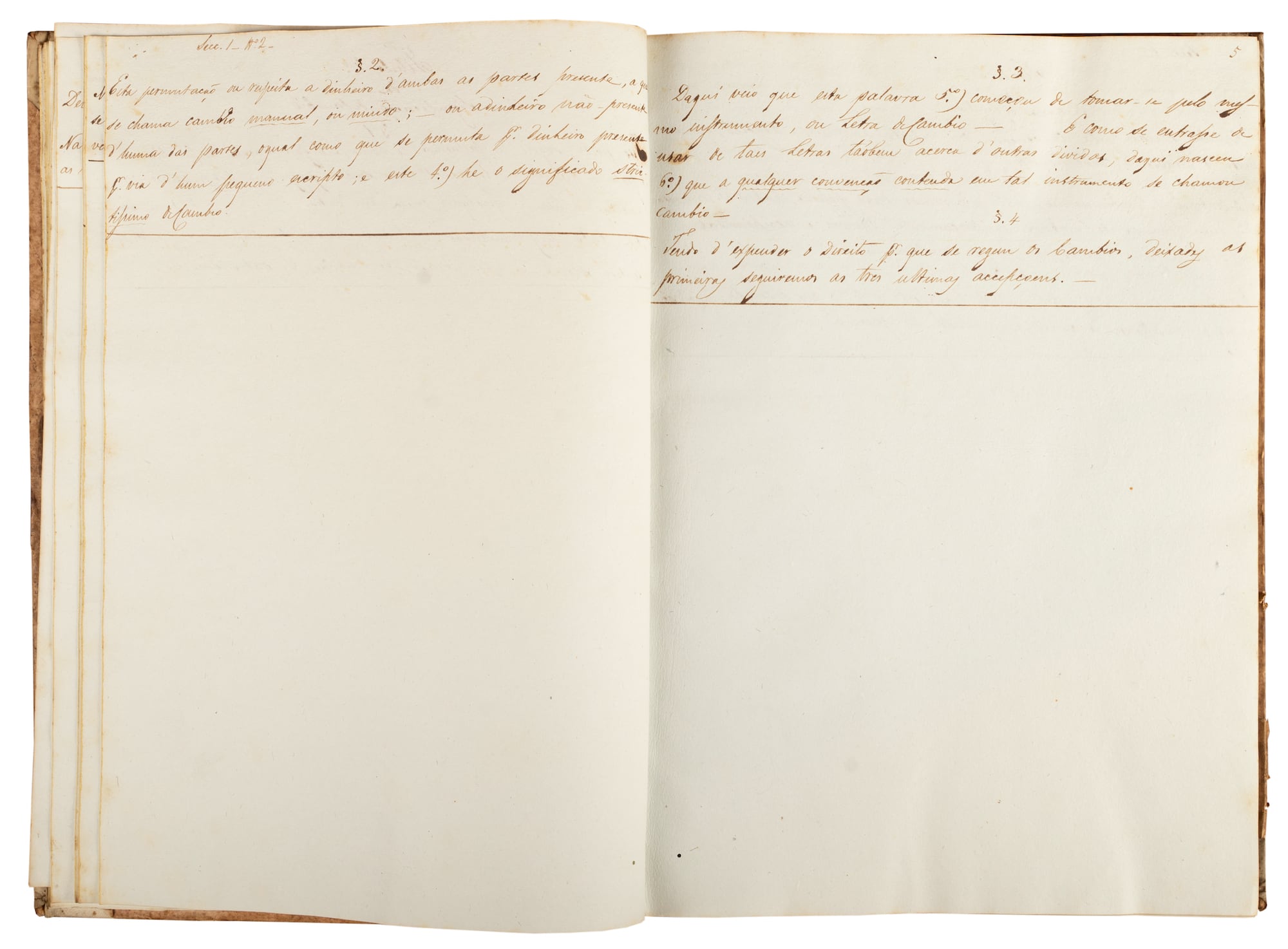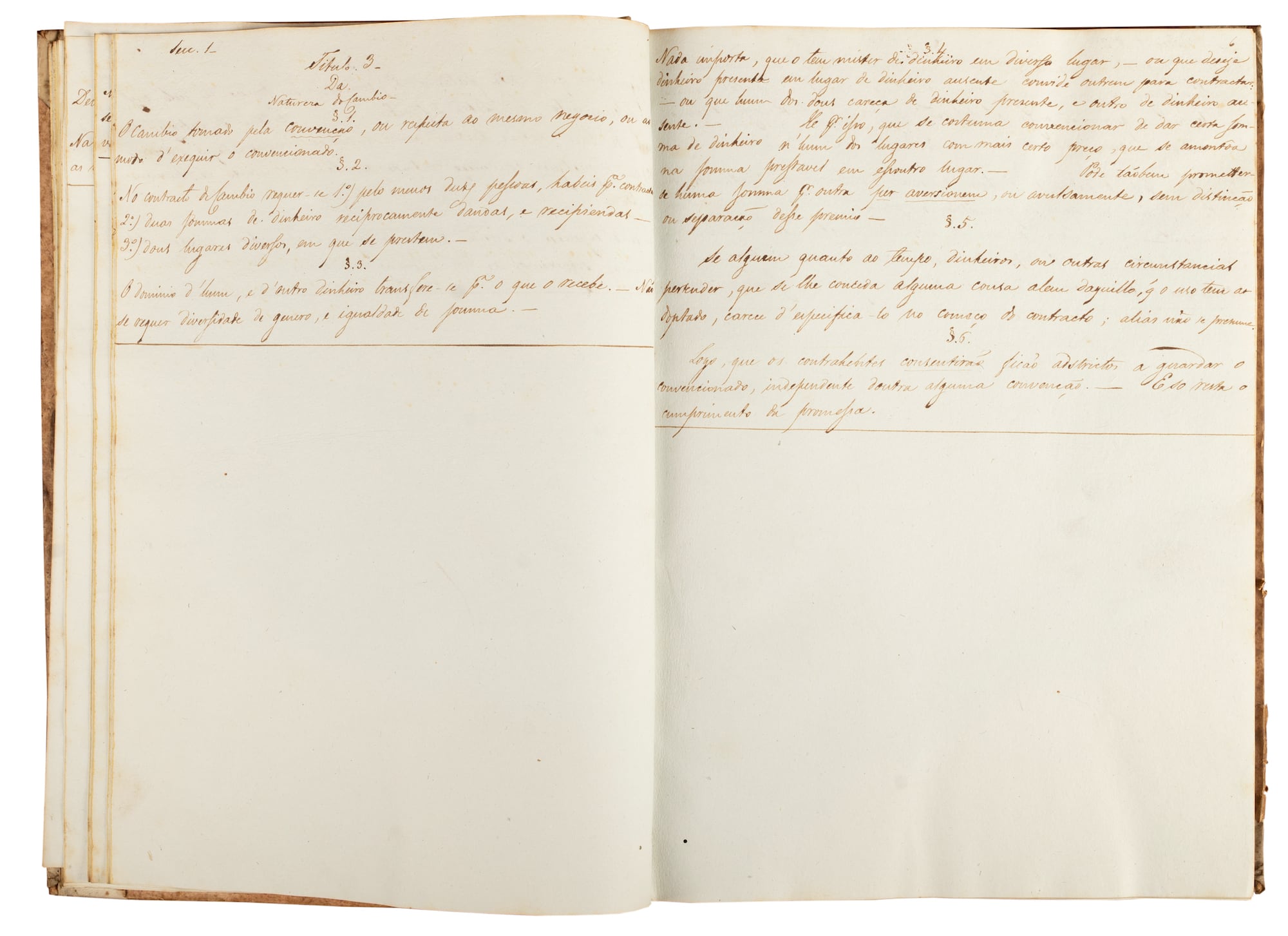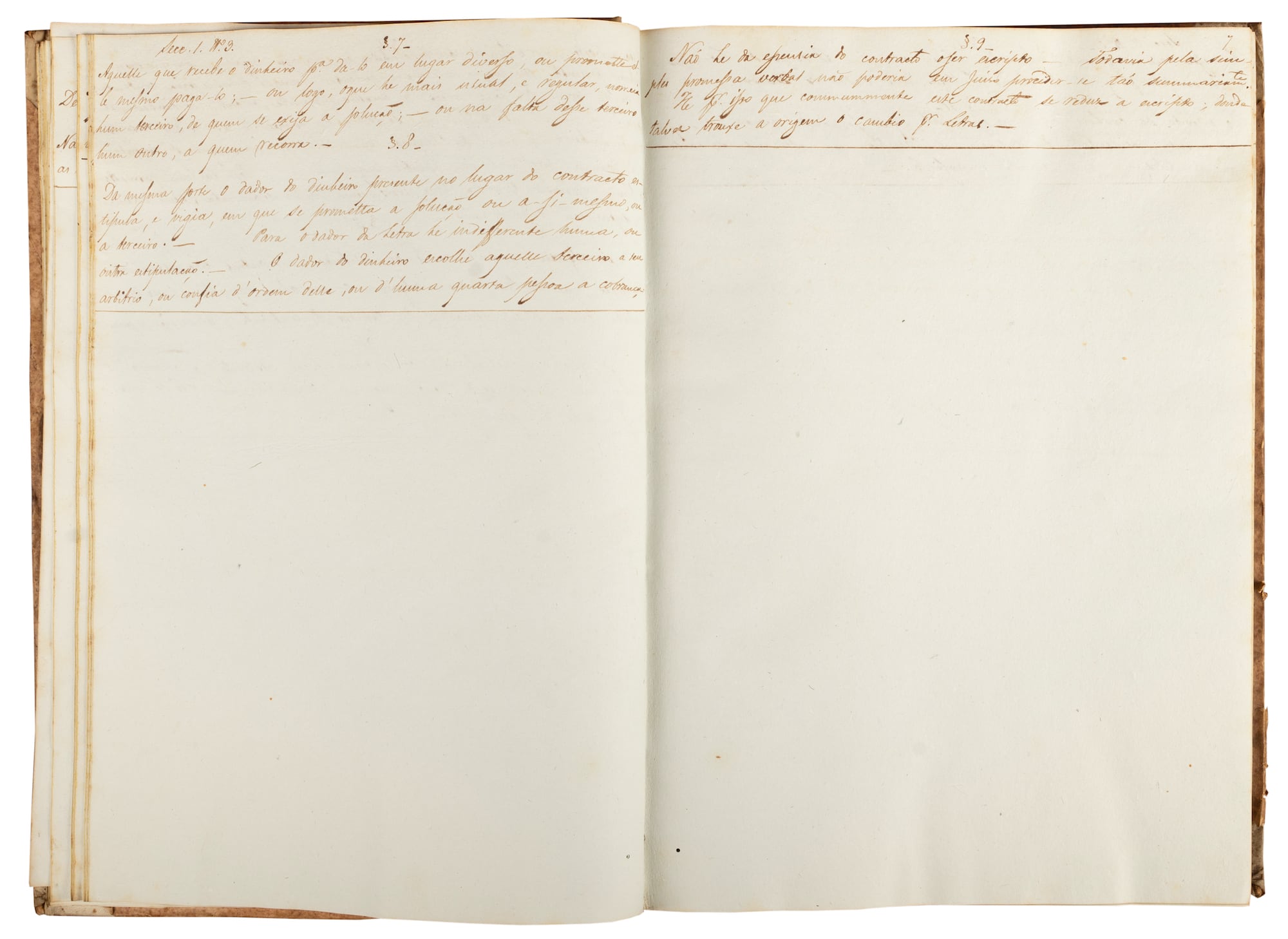 Book 1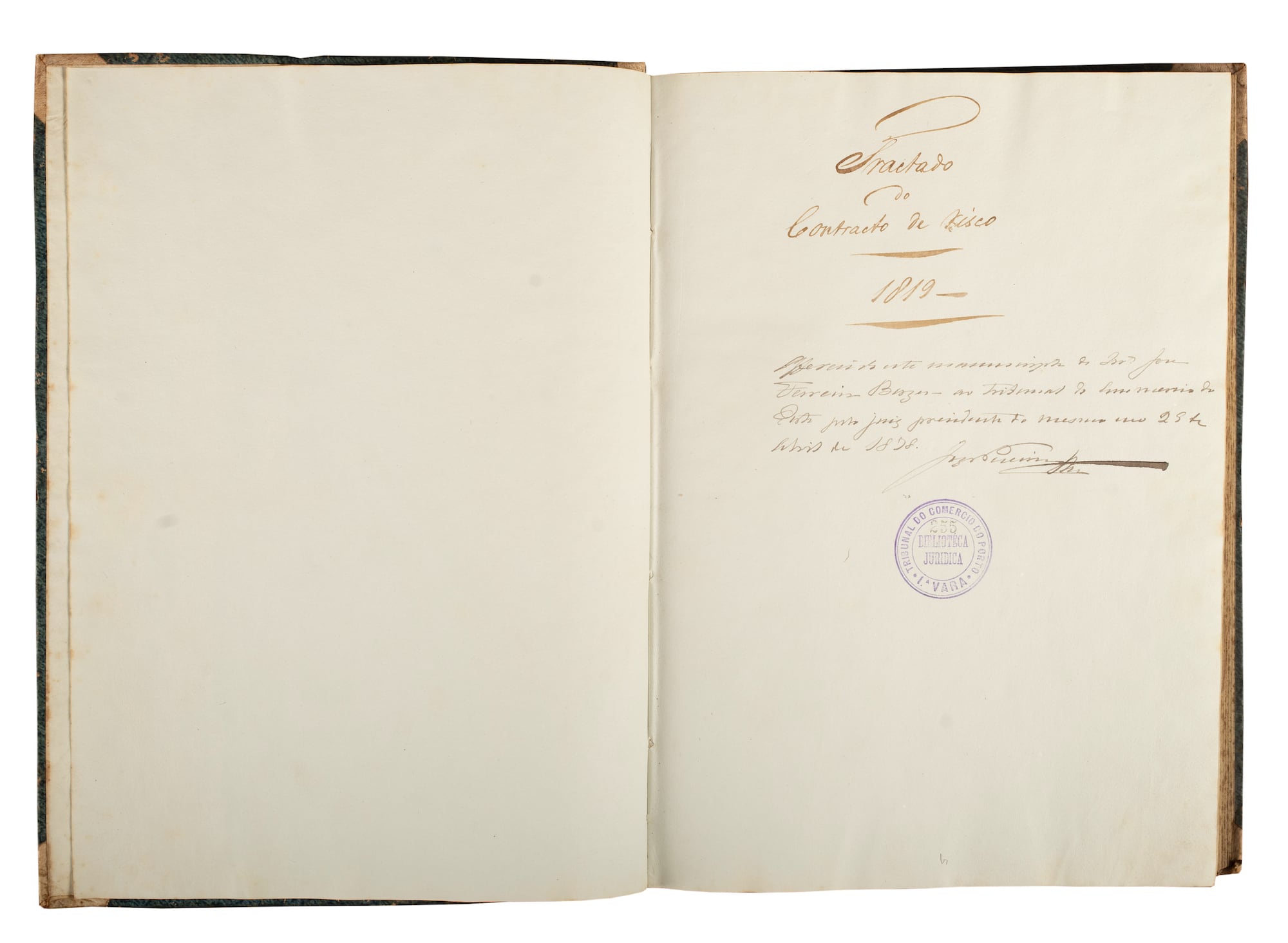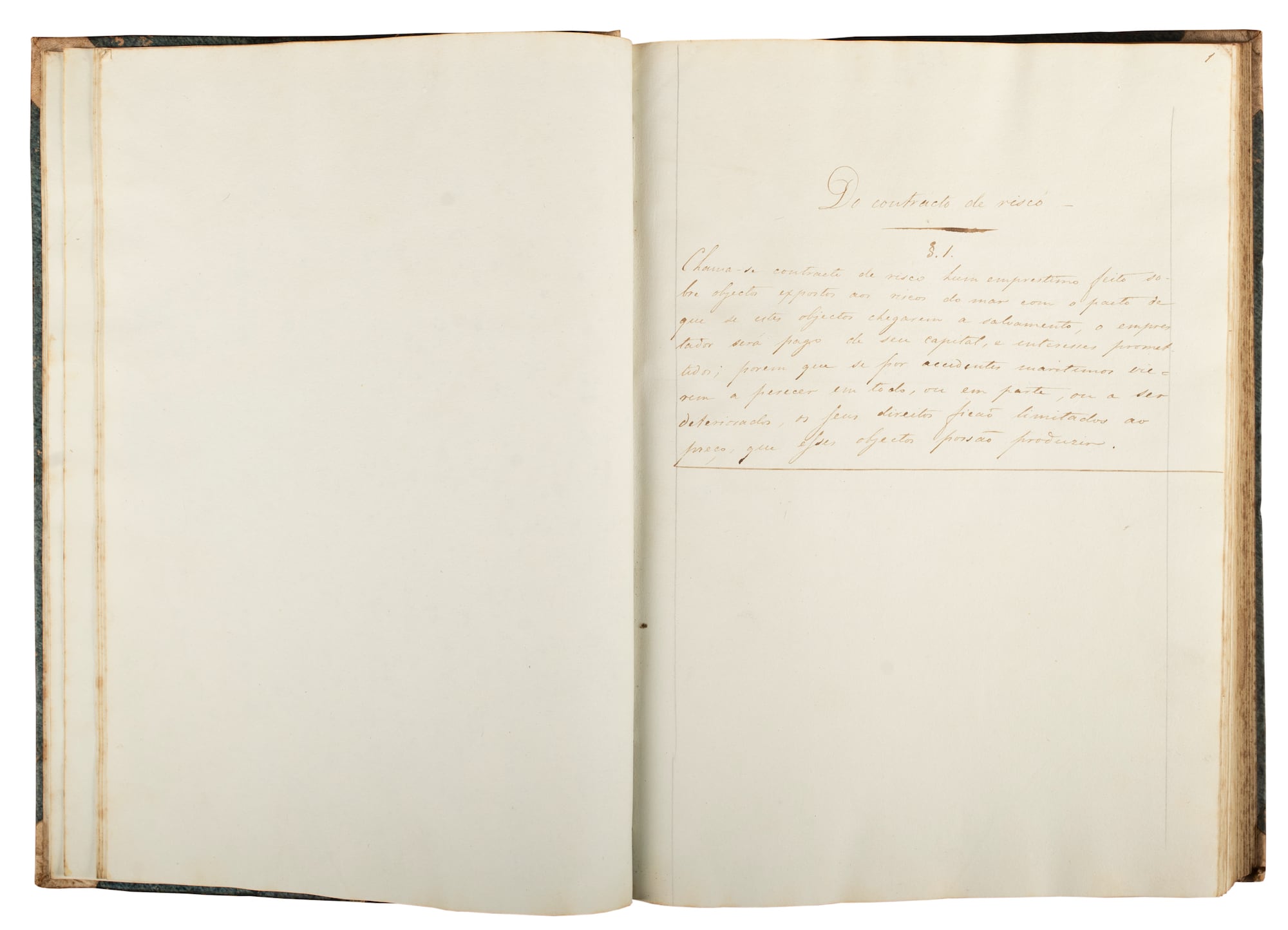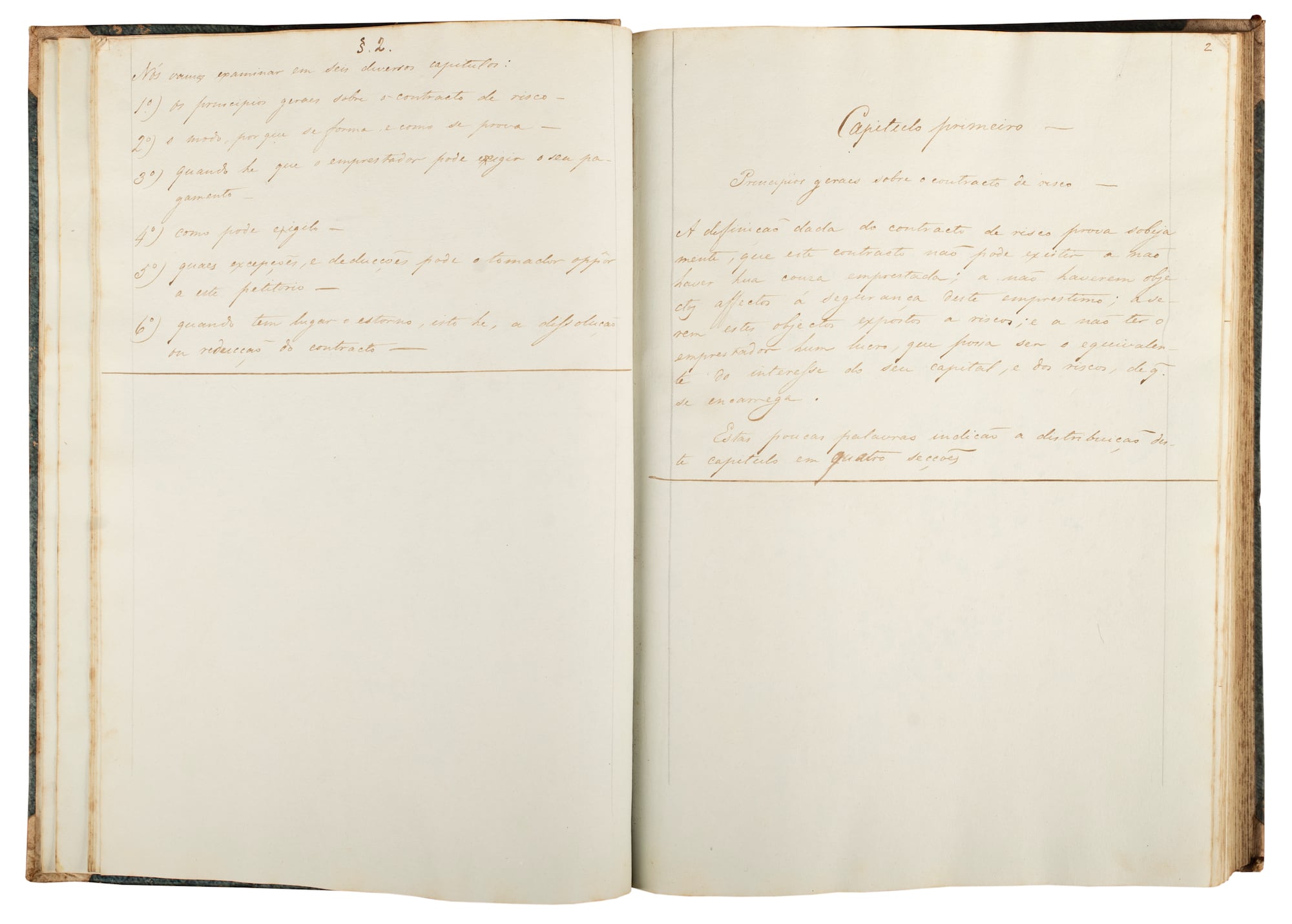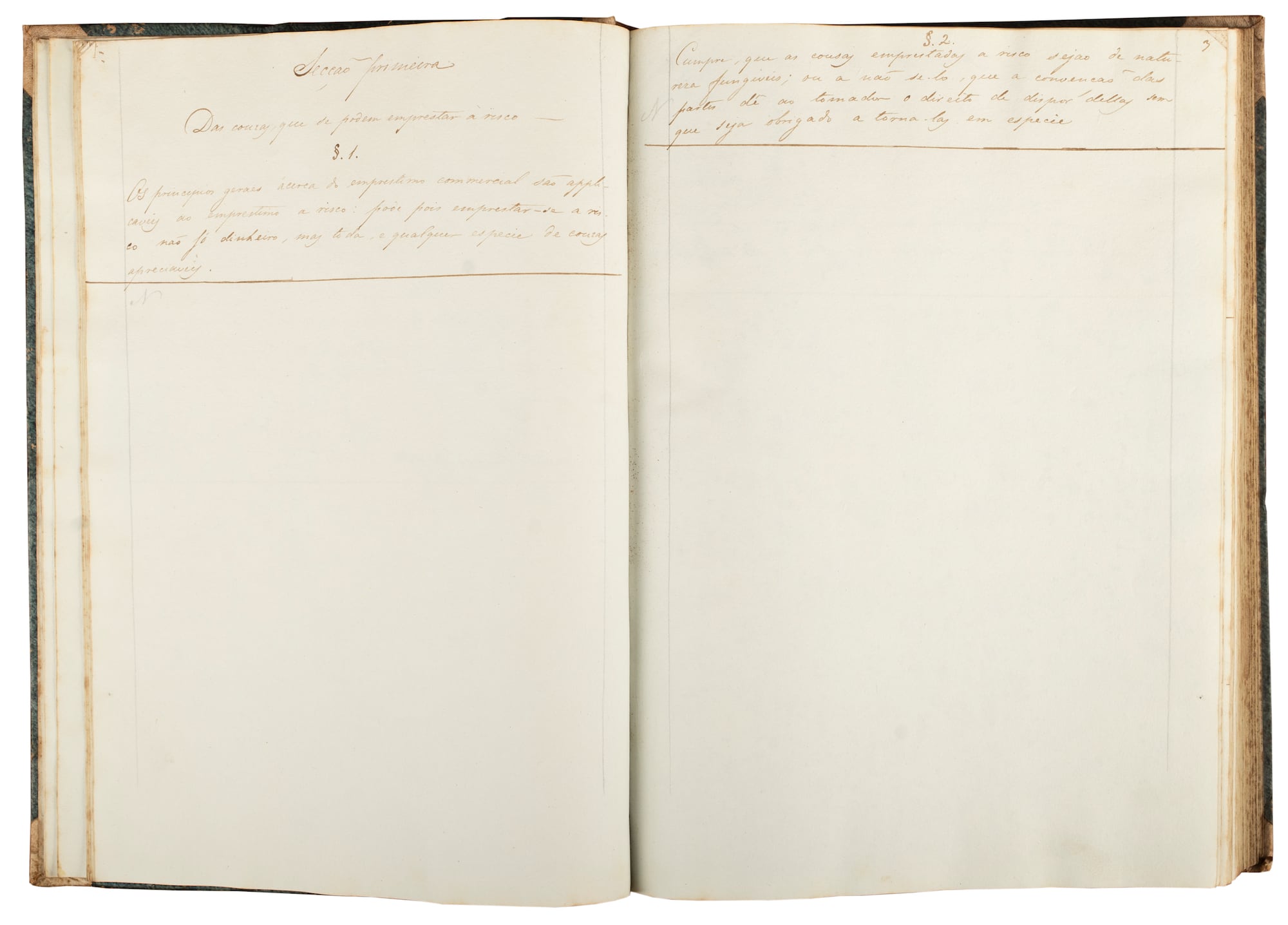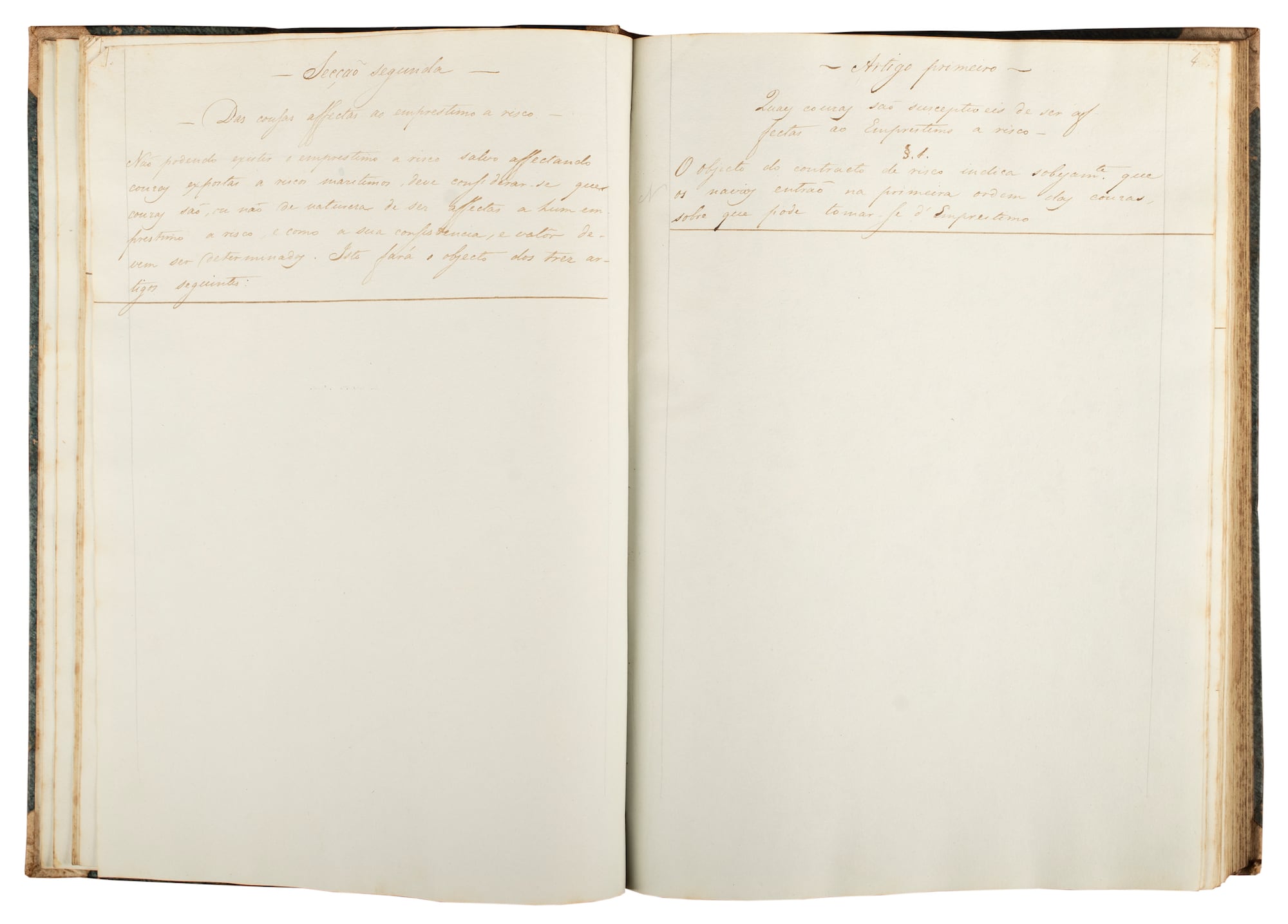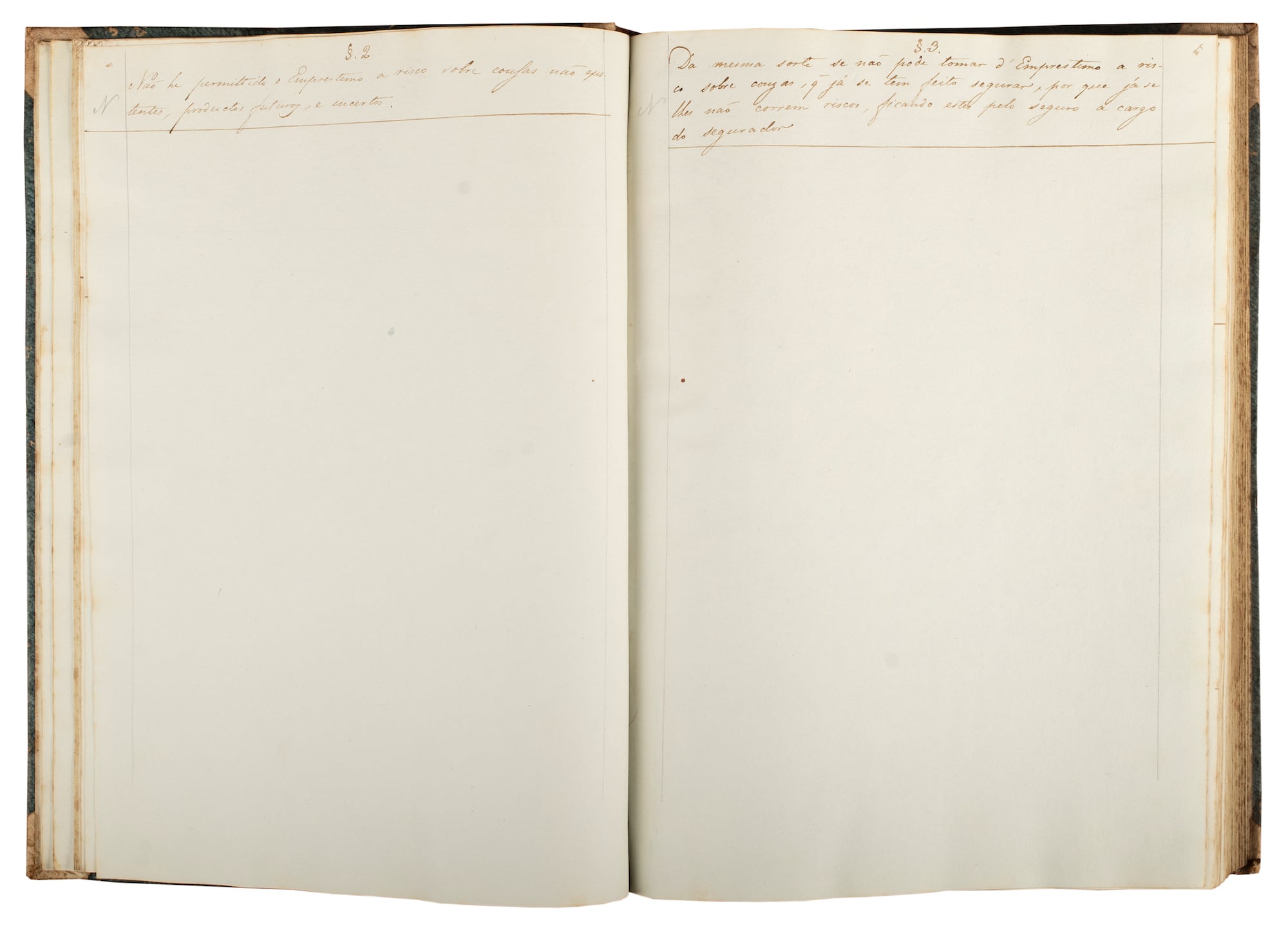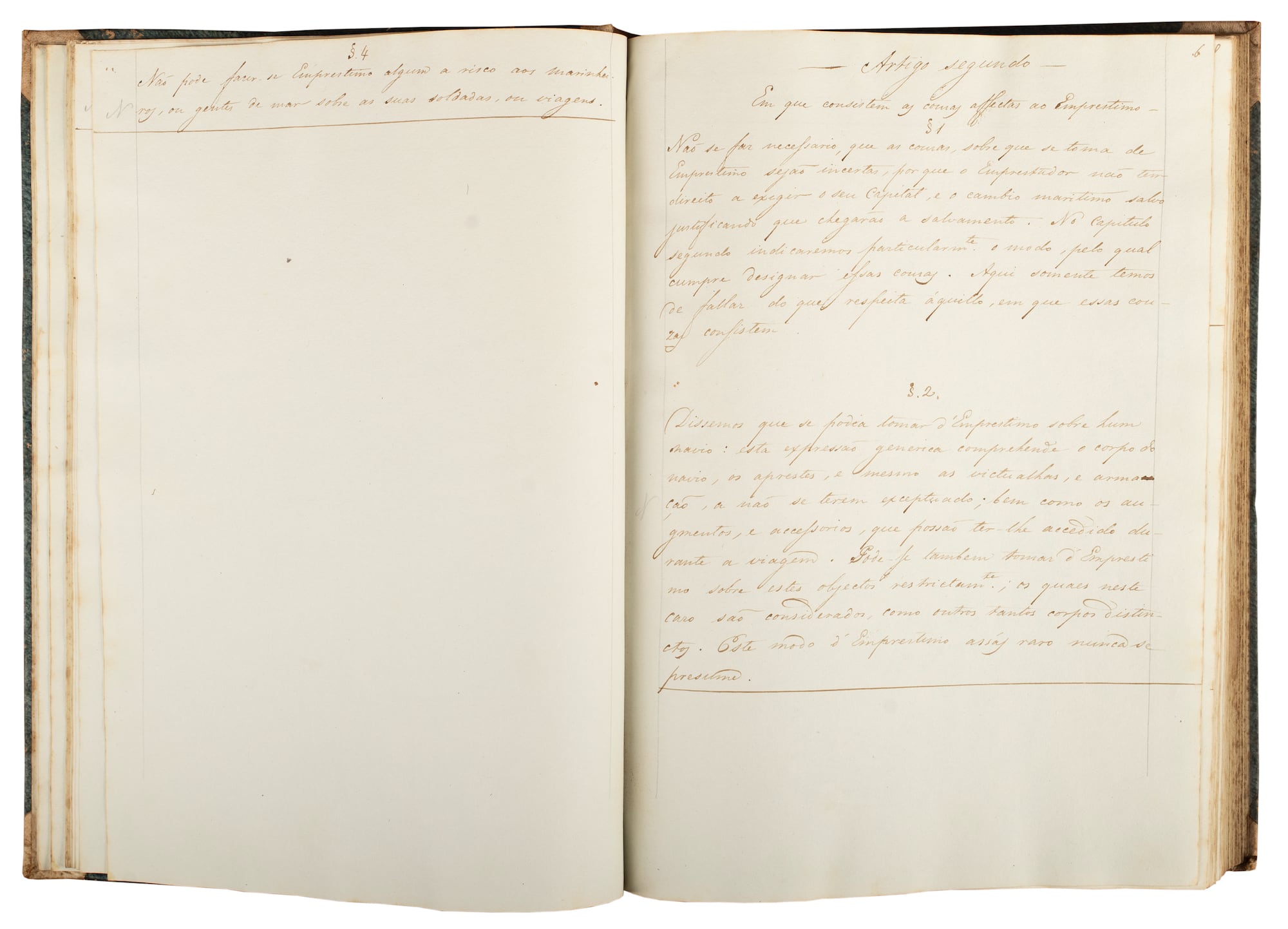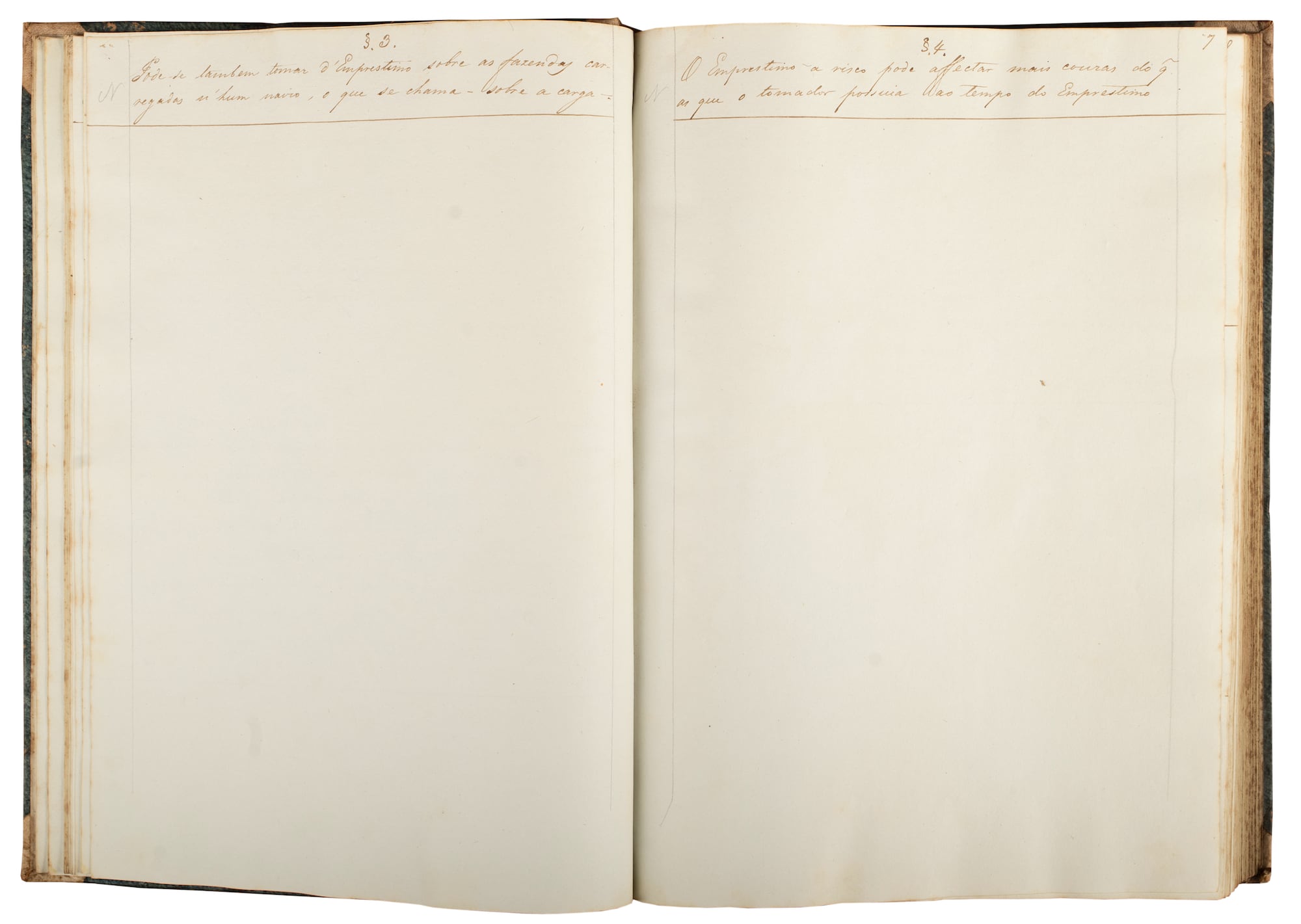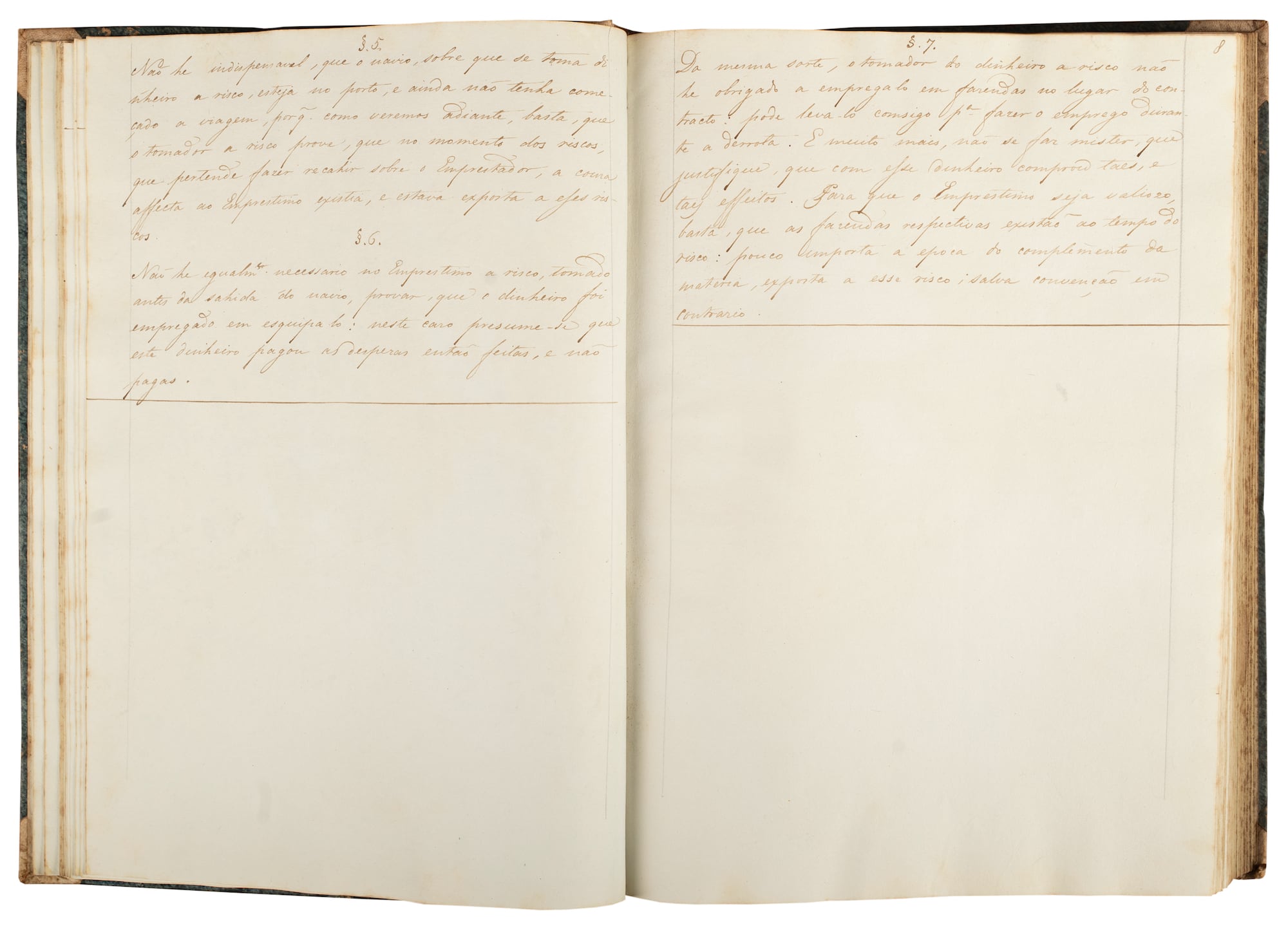 Book 2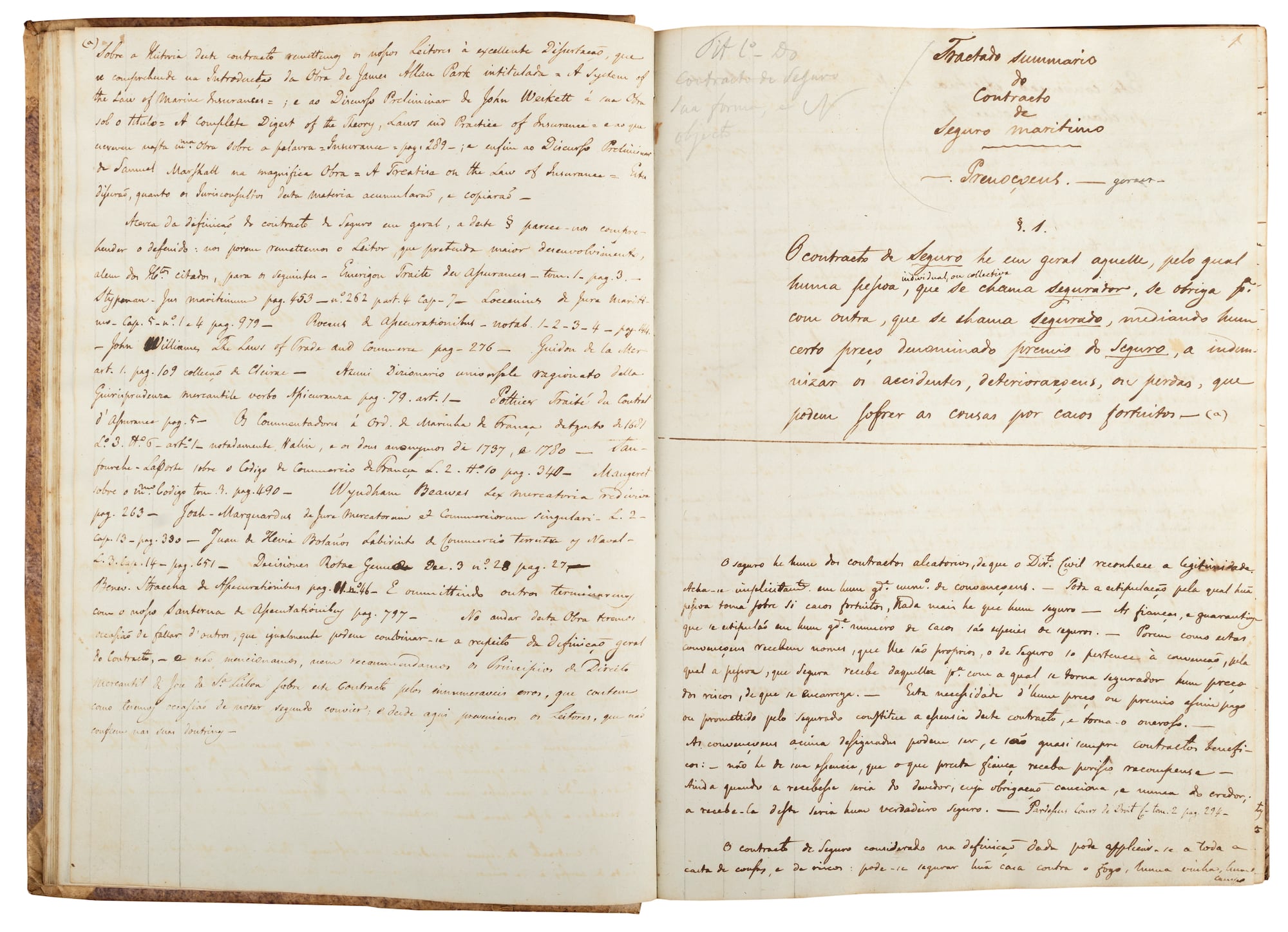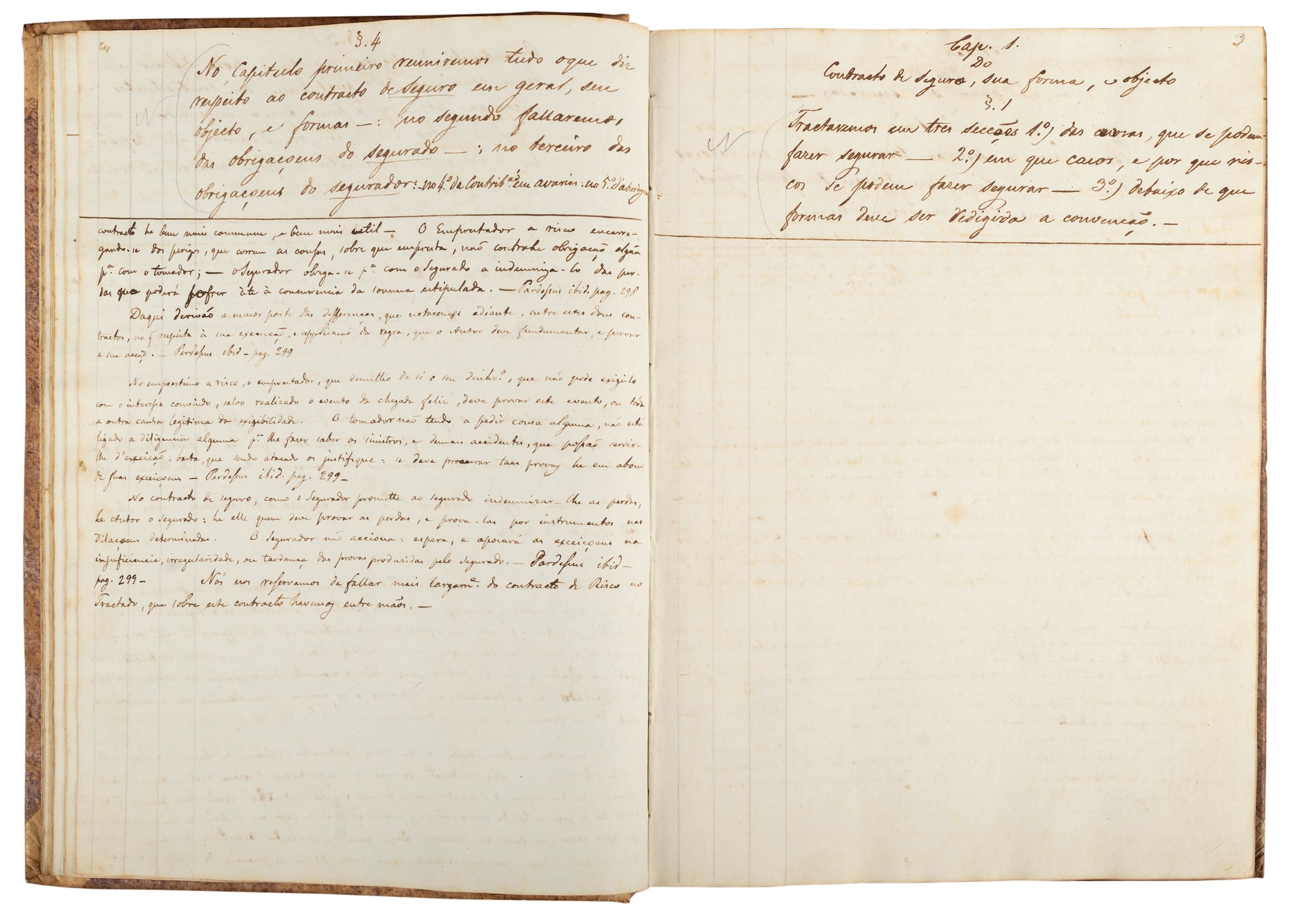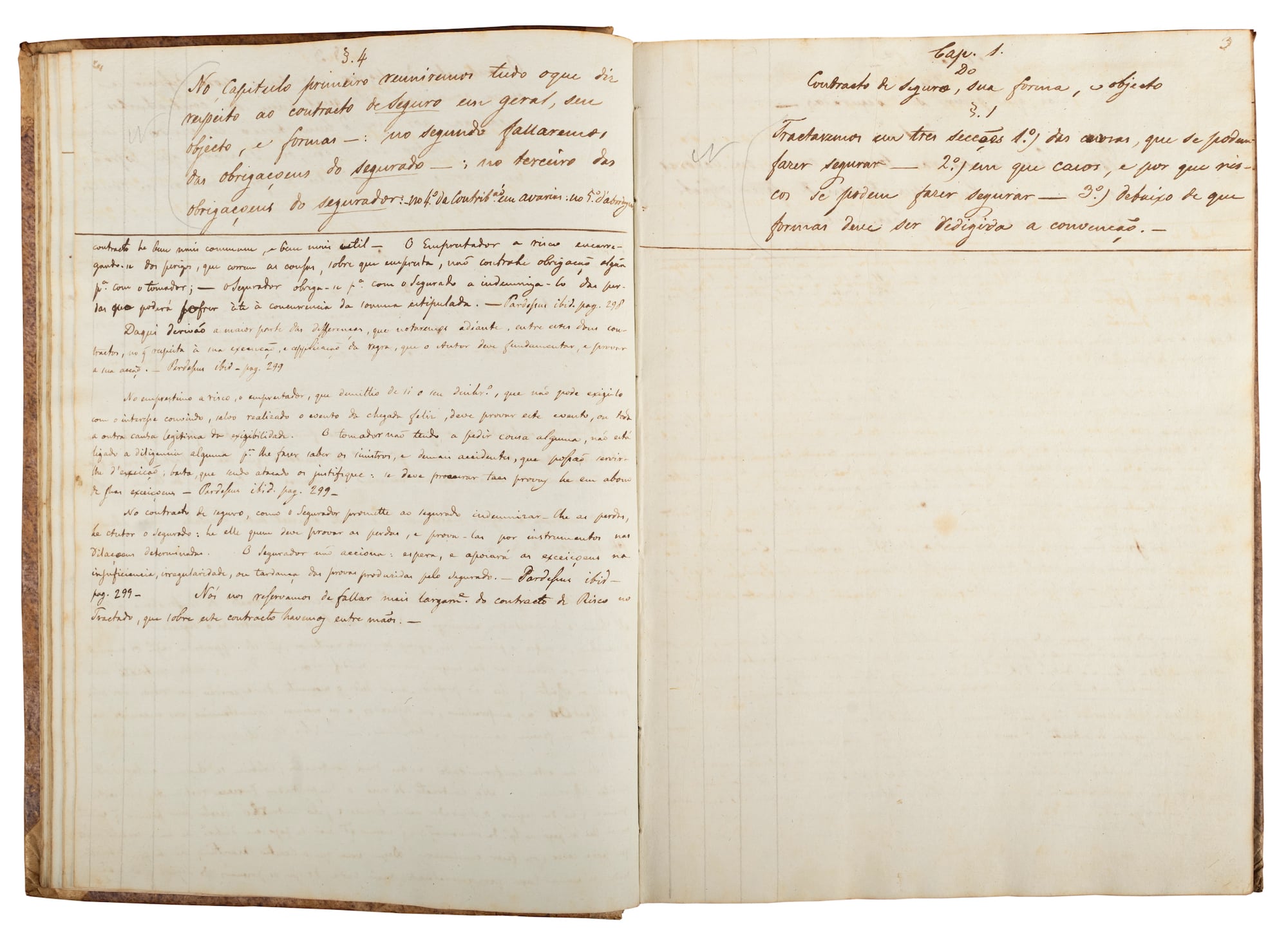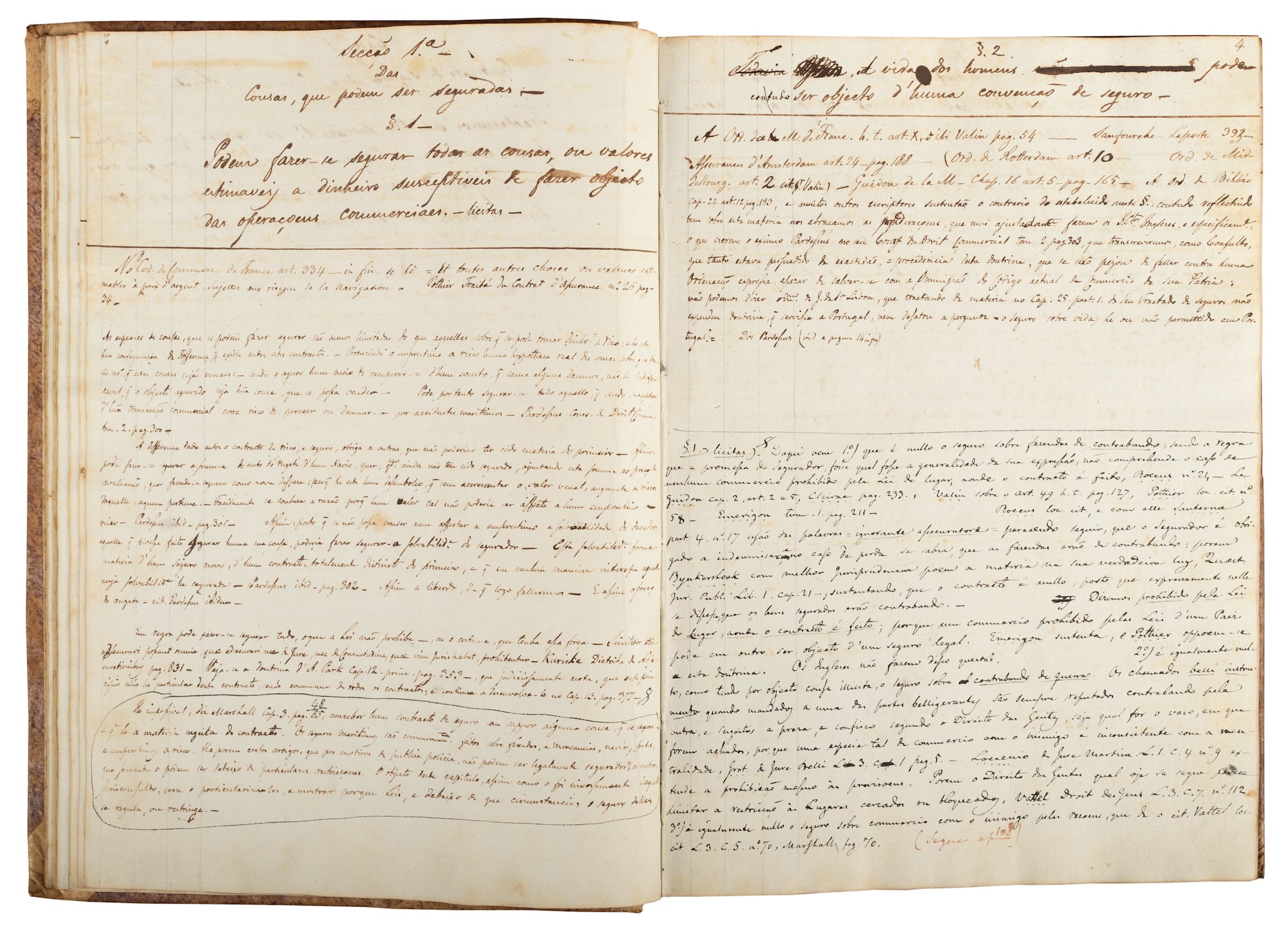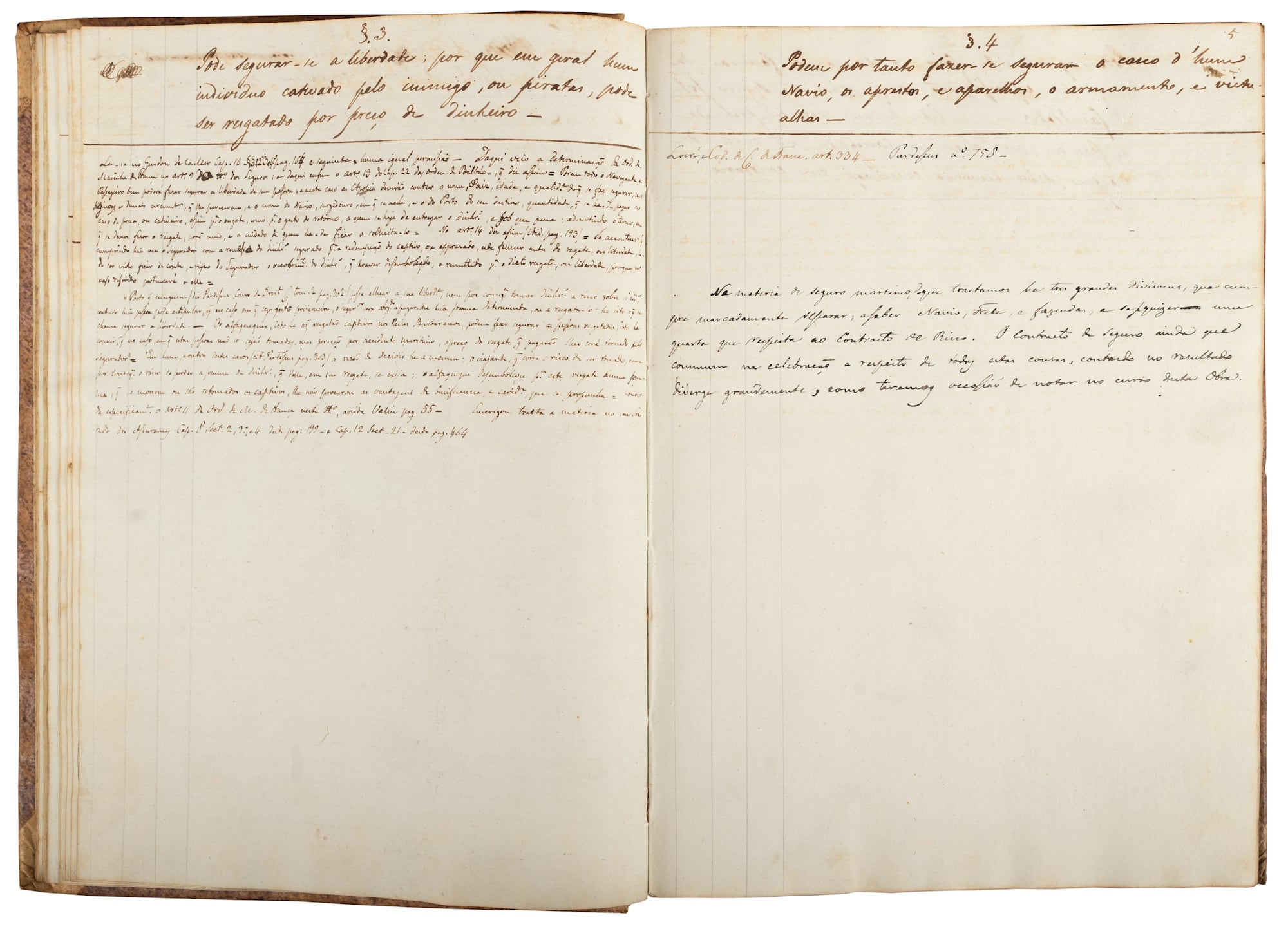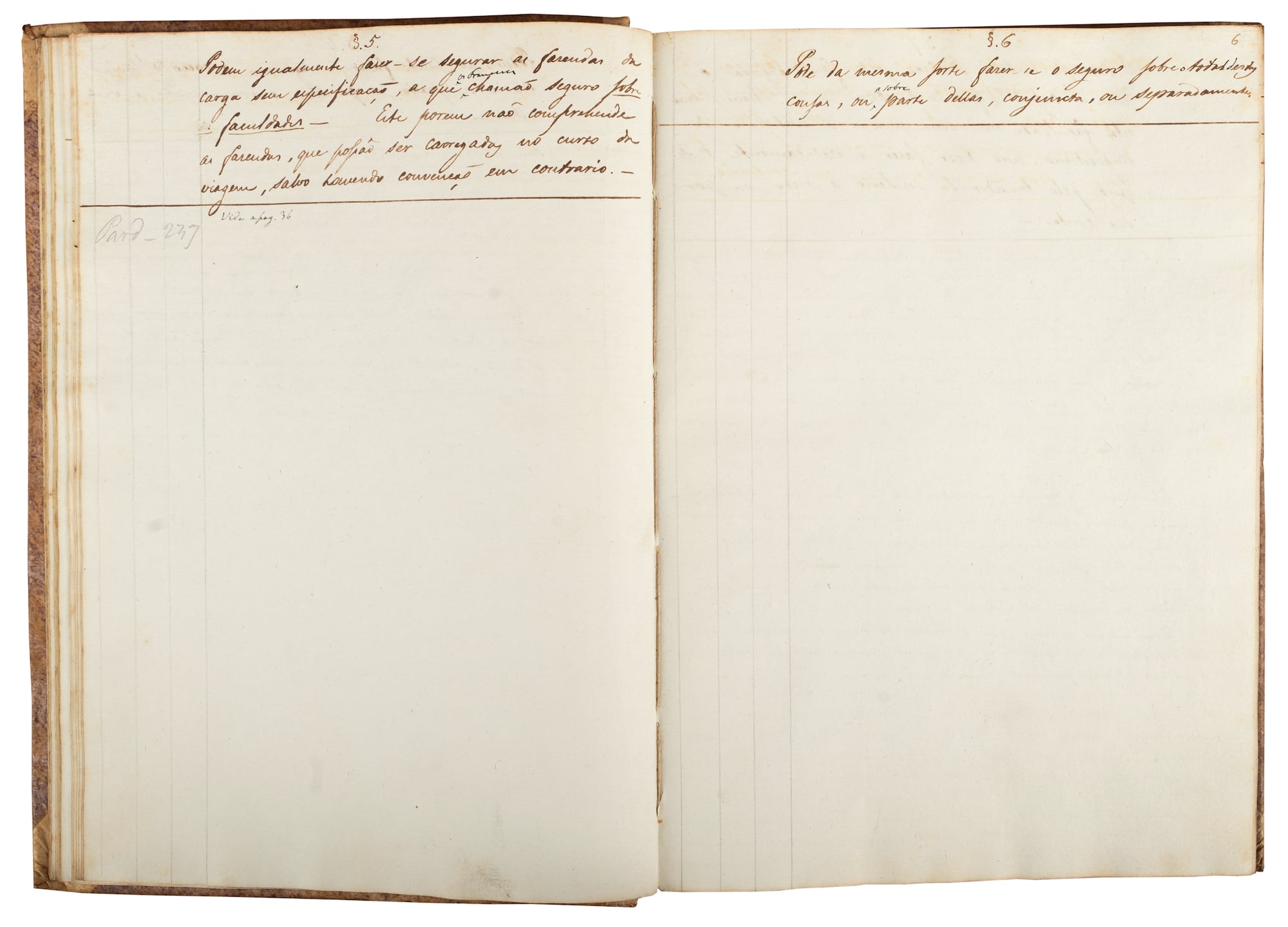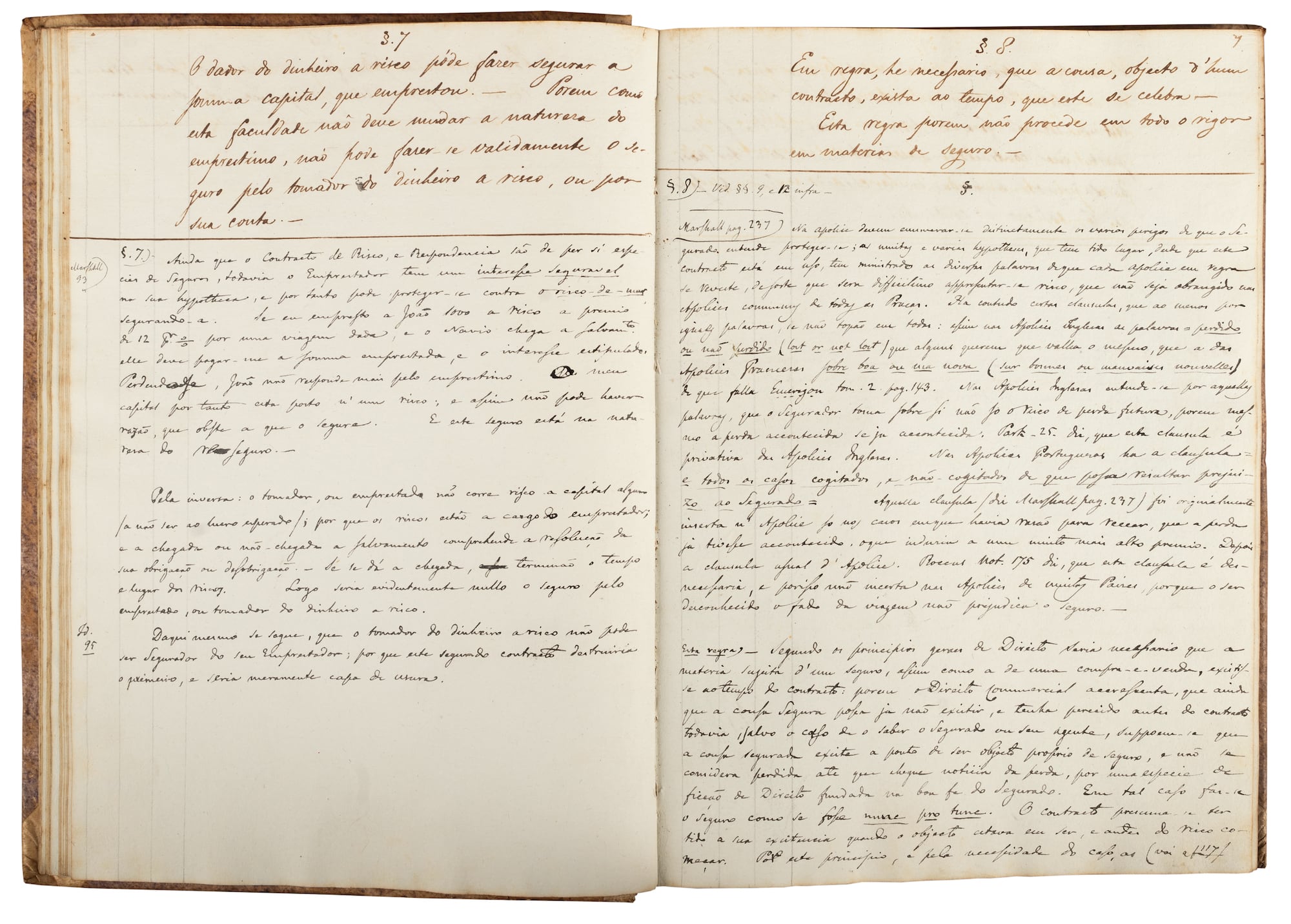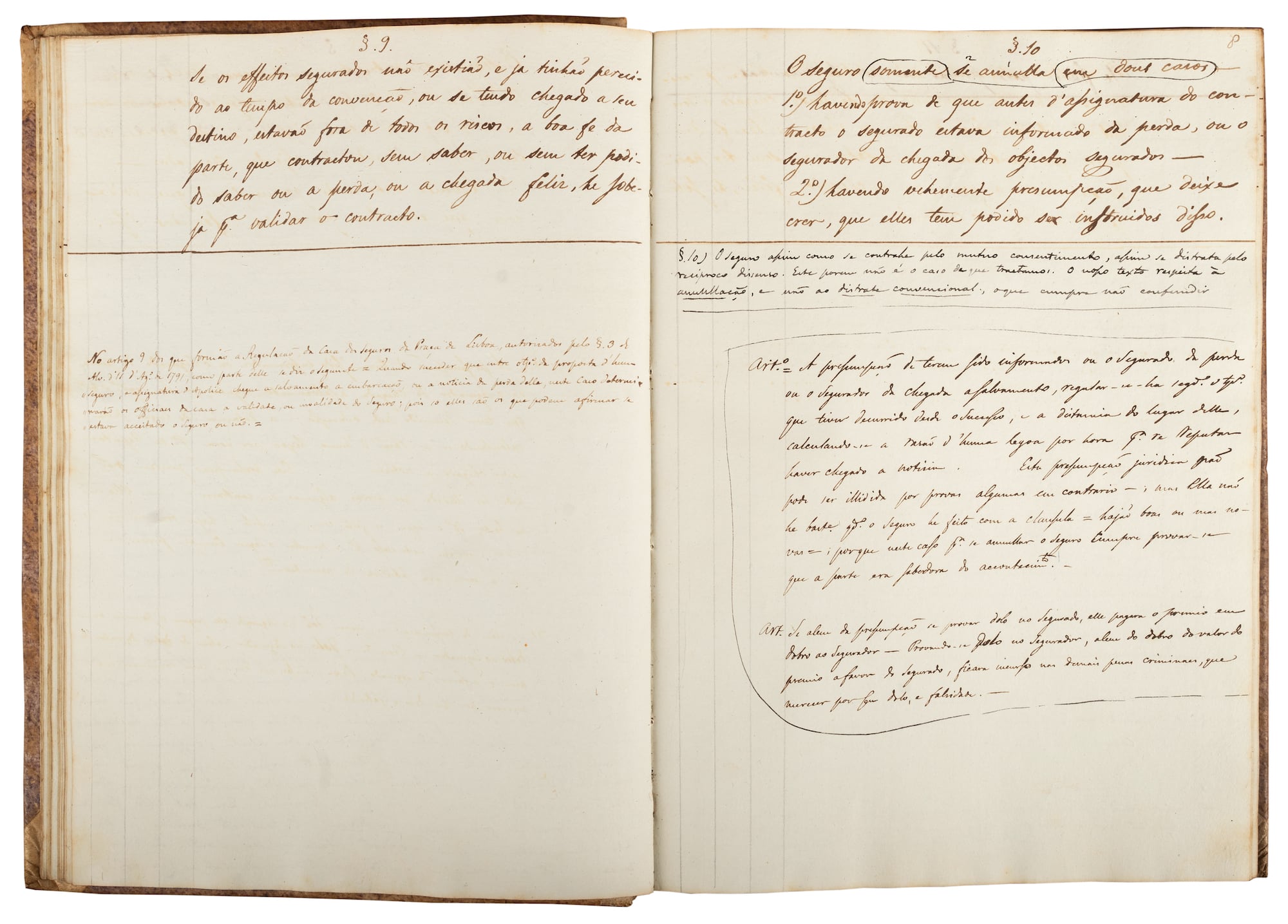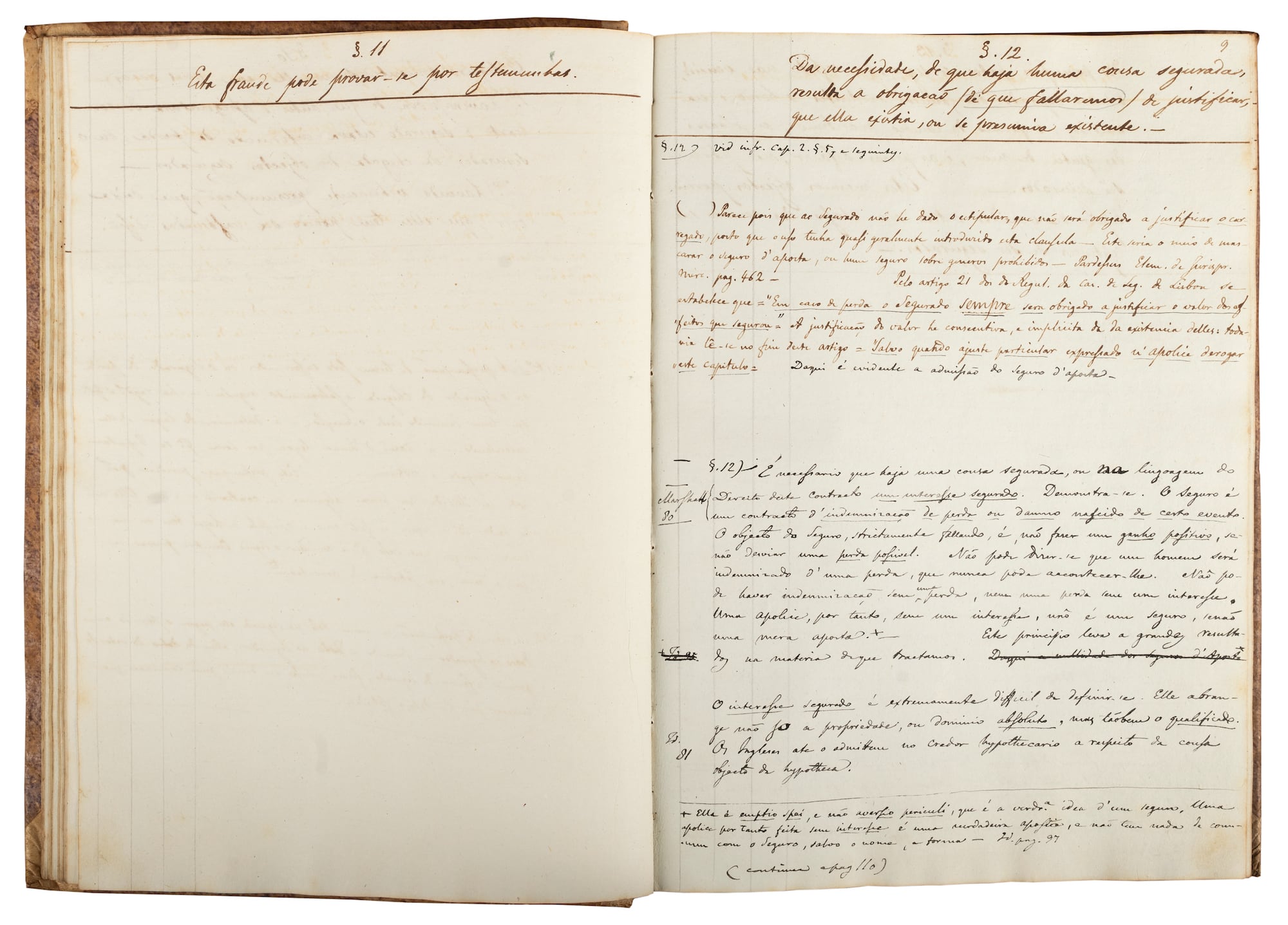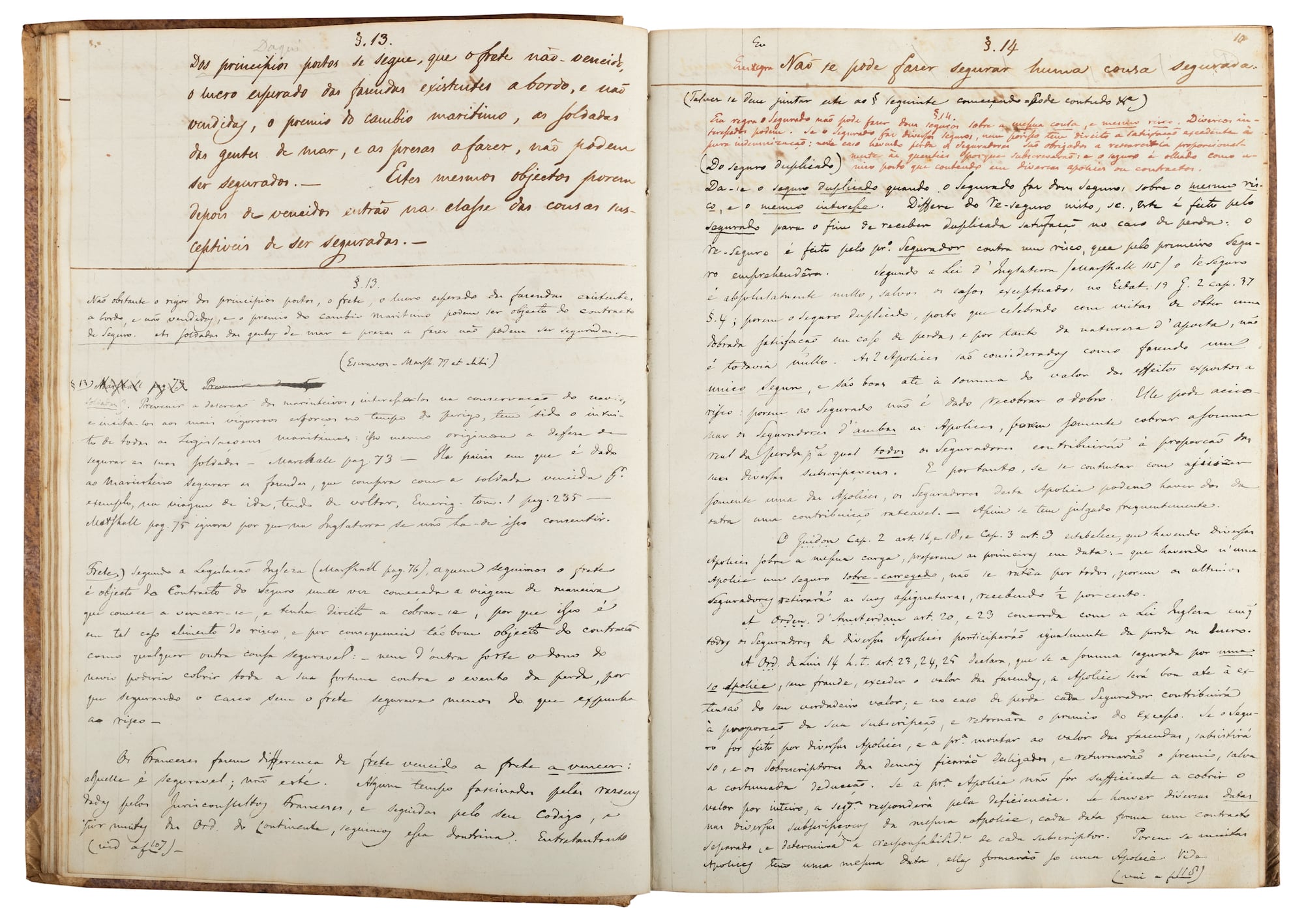 Book 3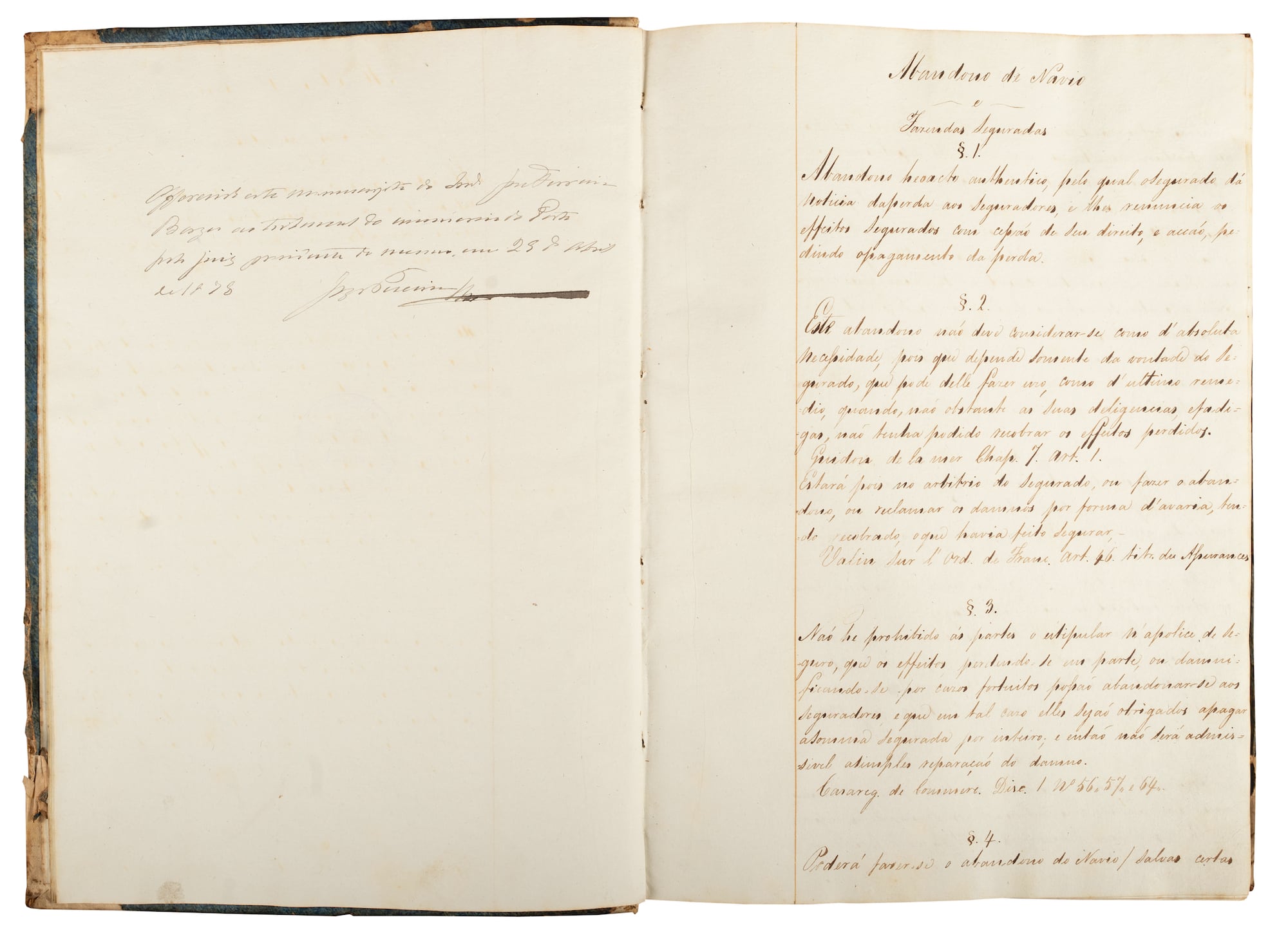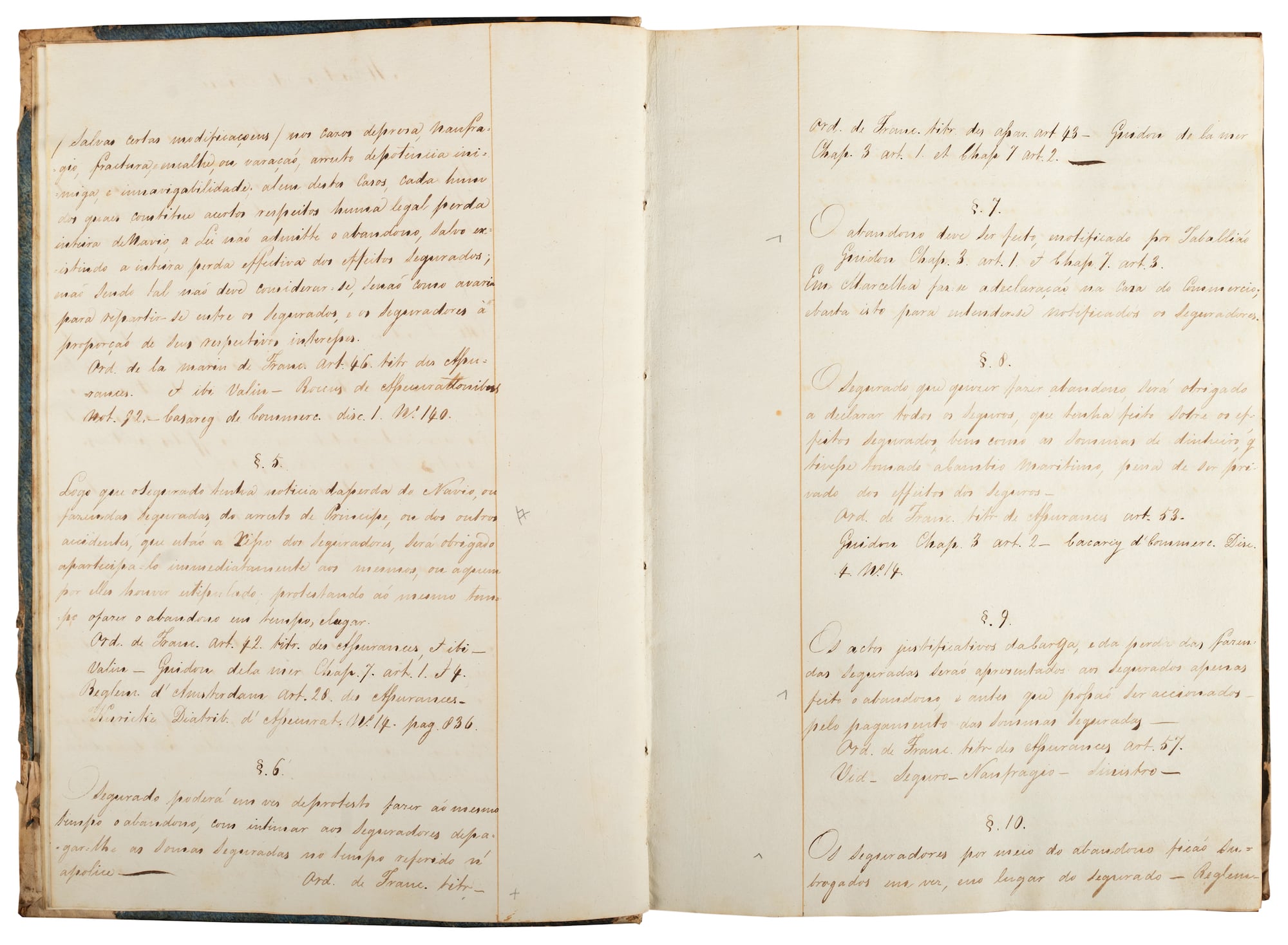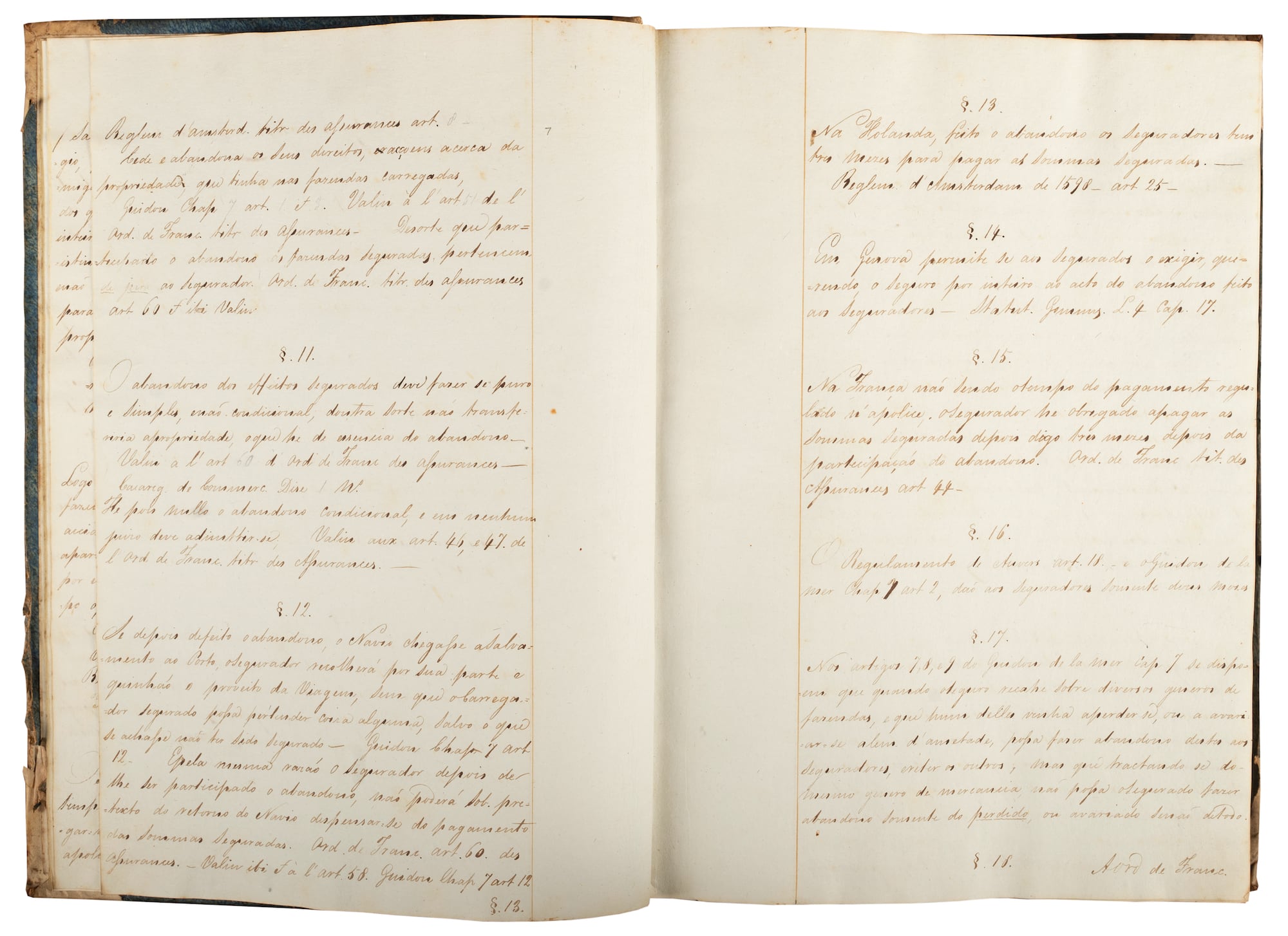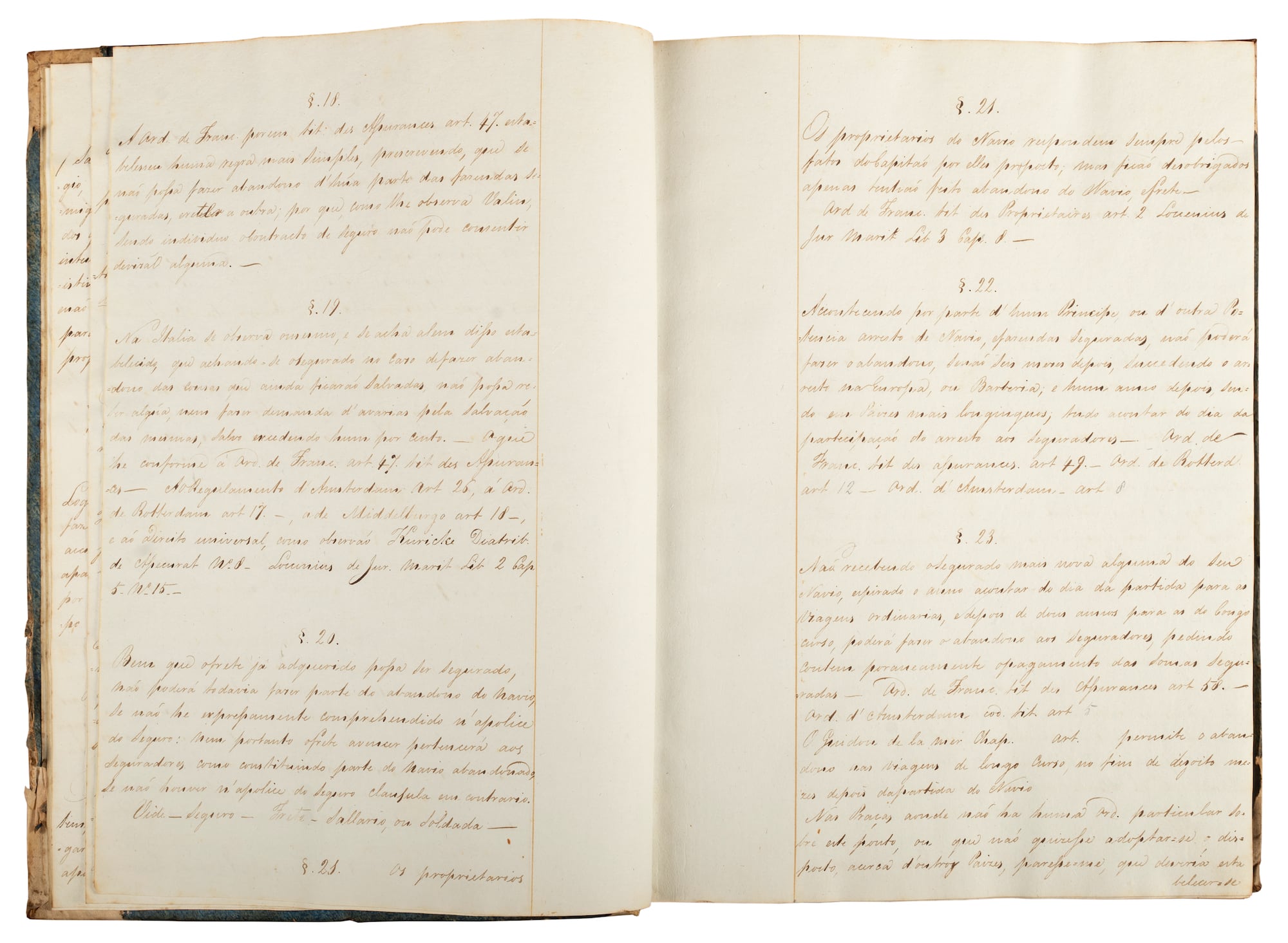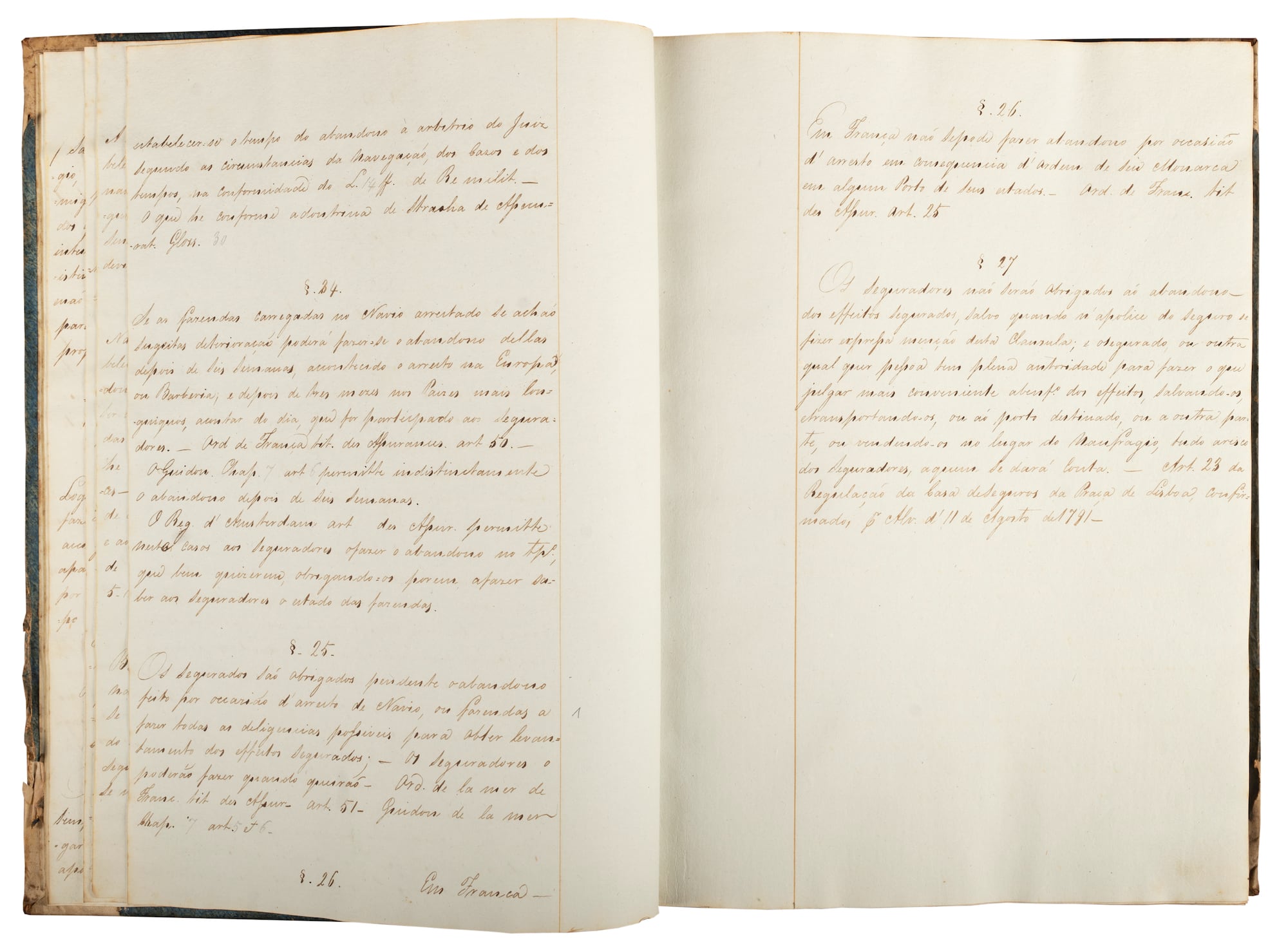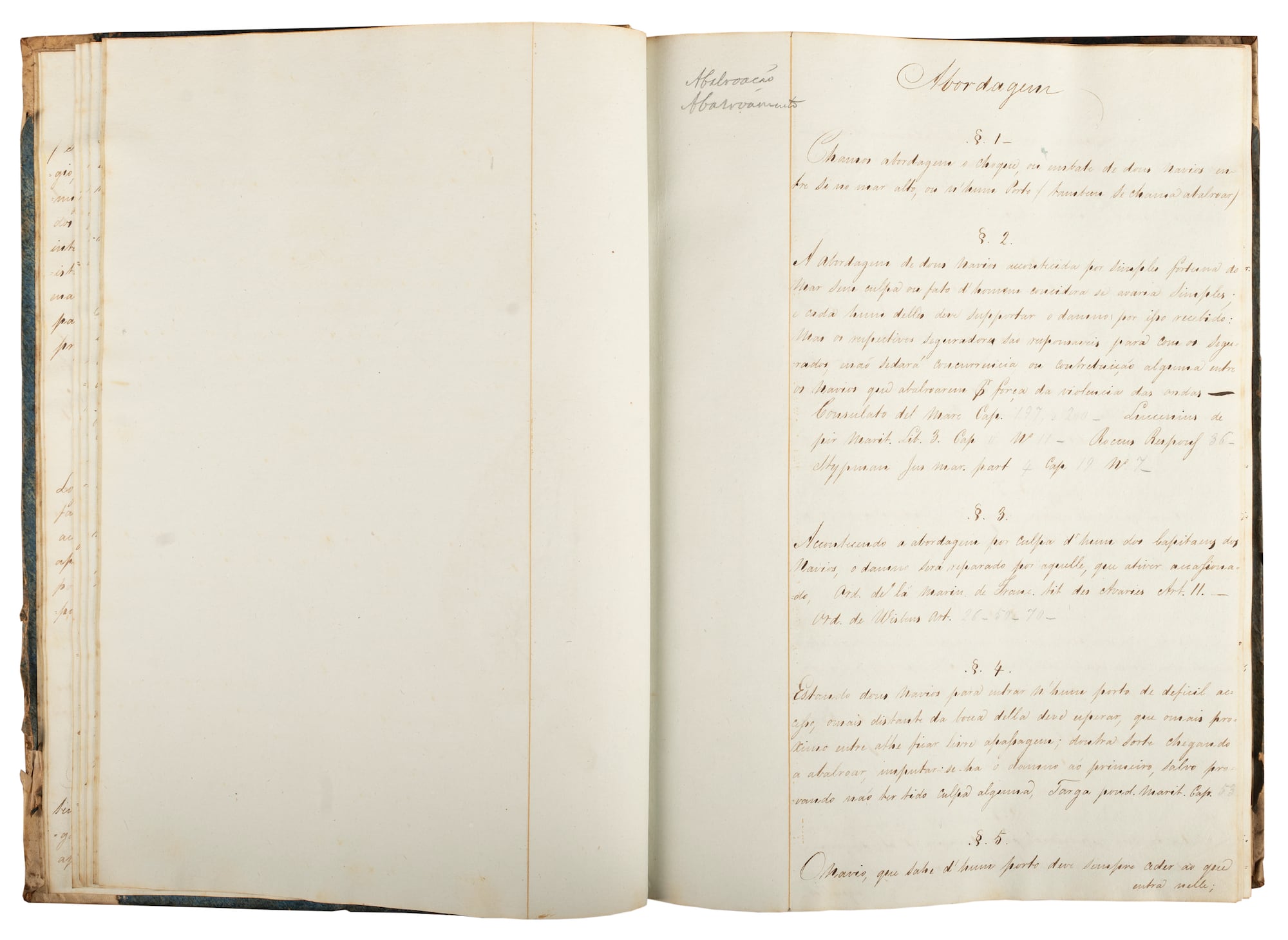 Book 4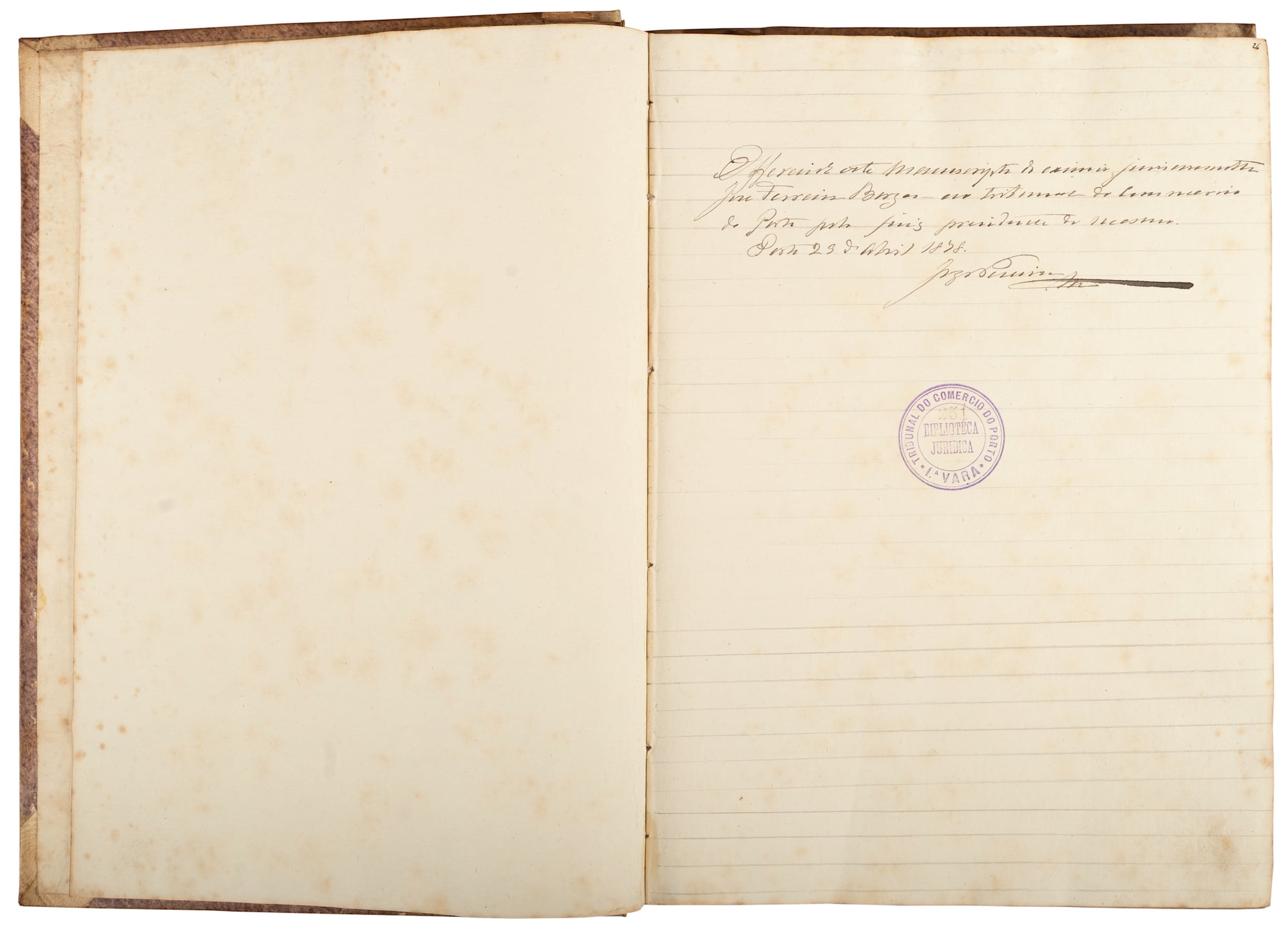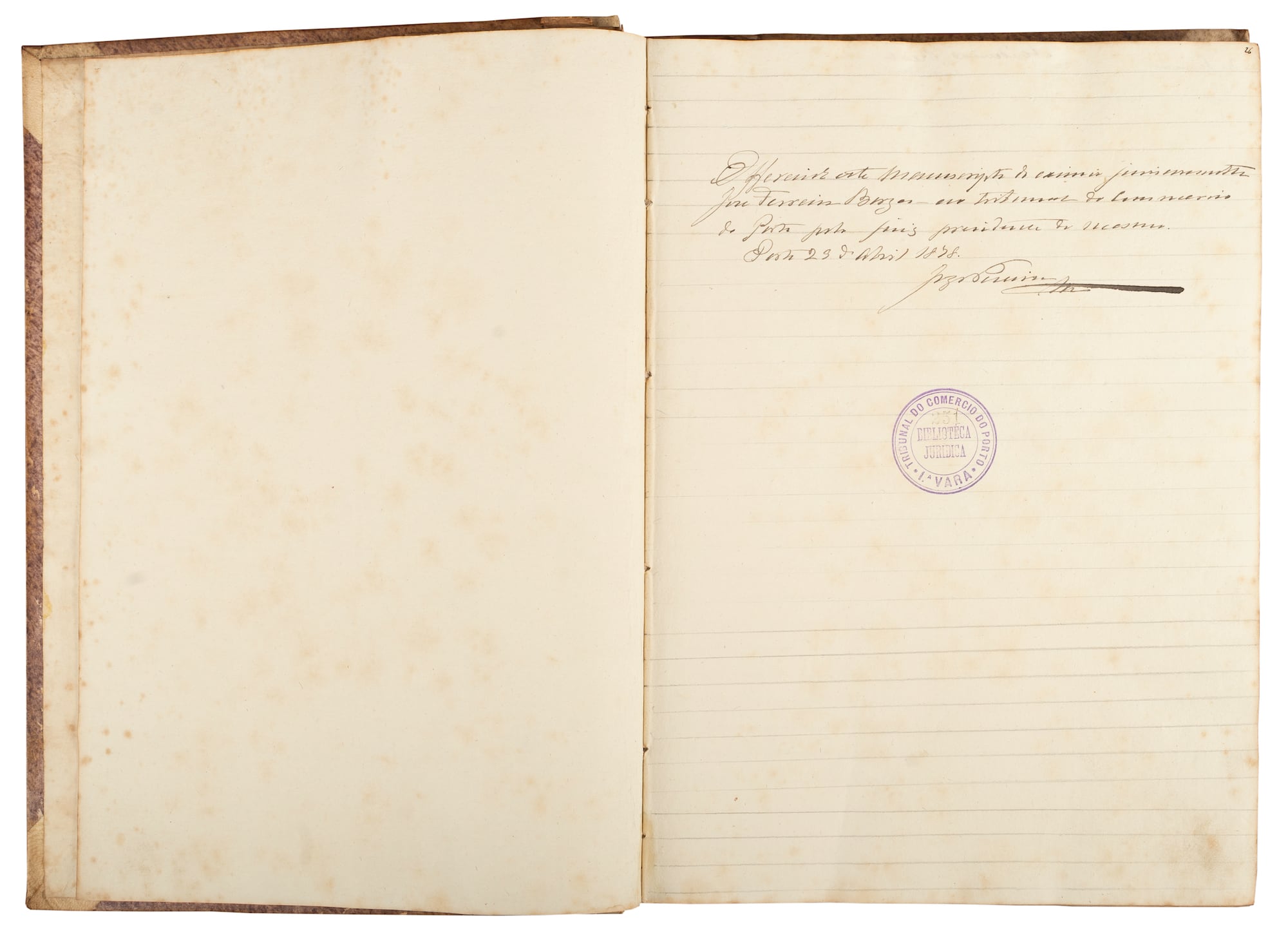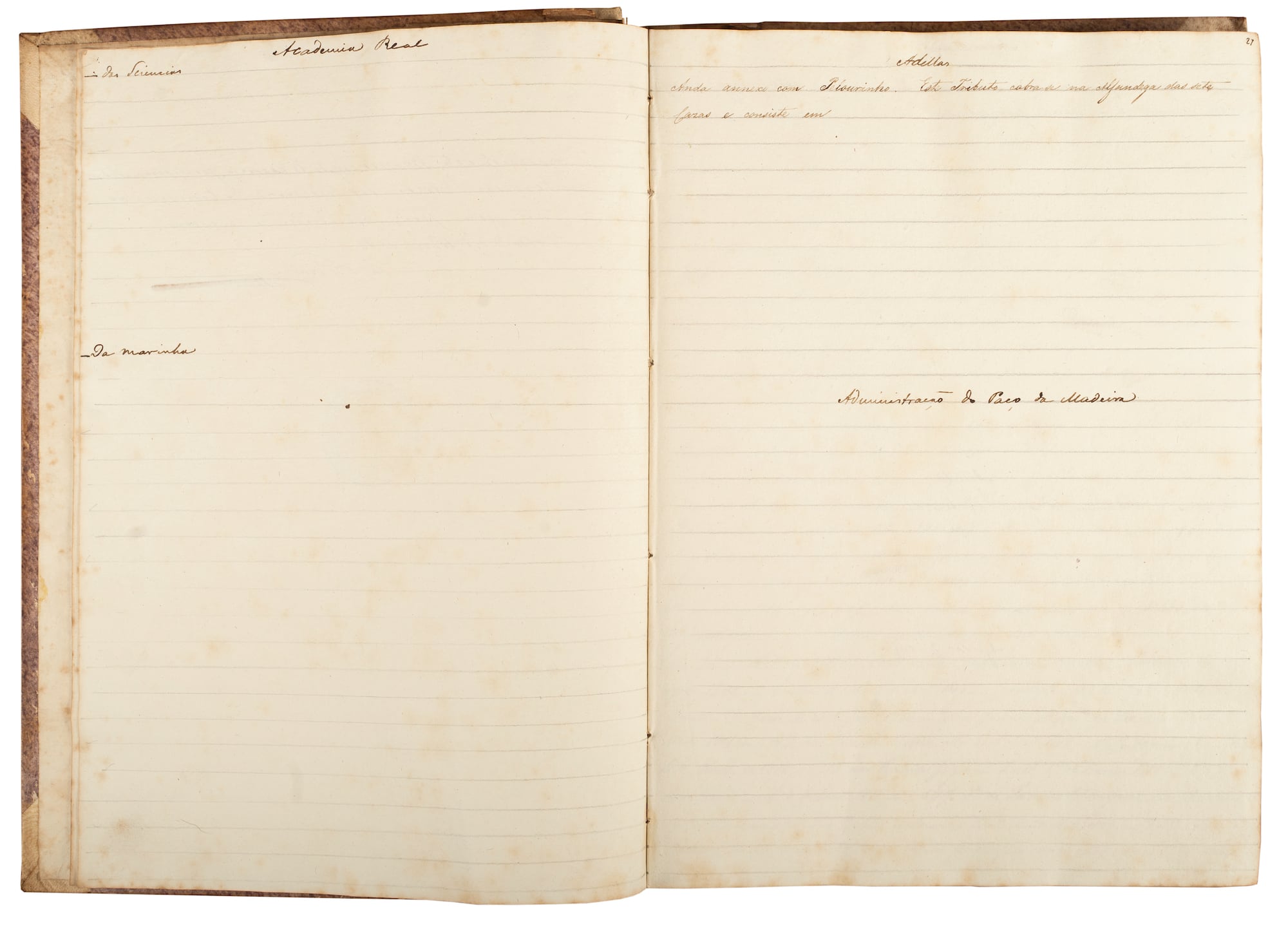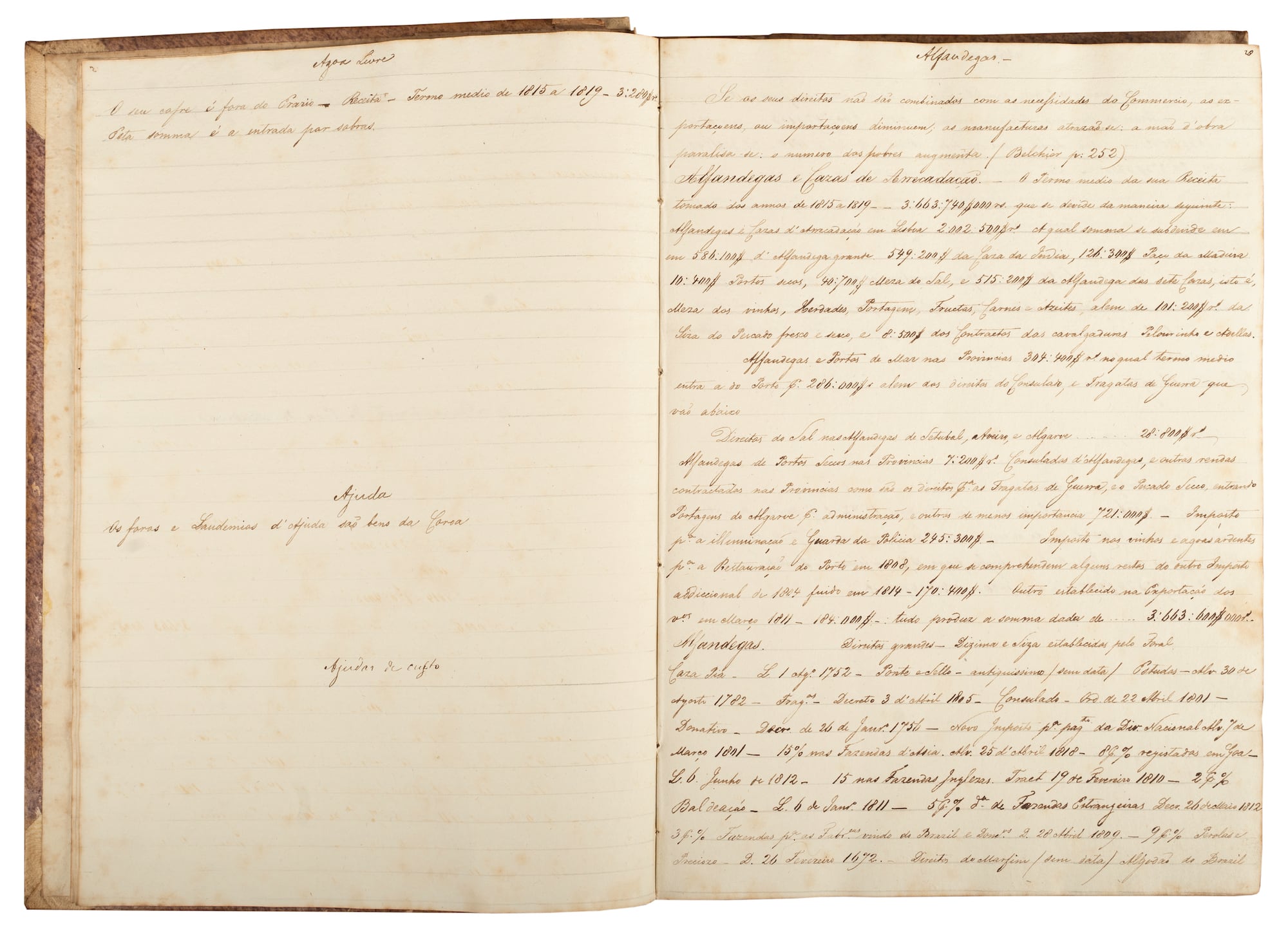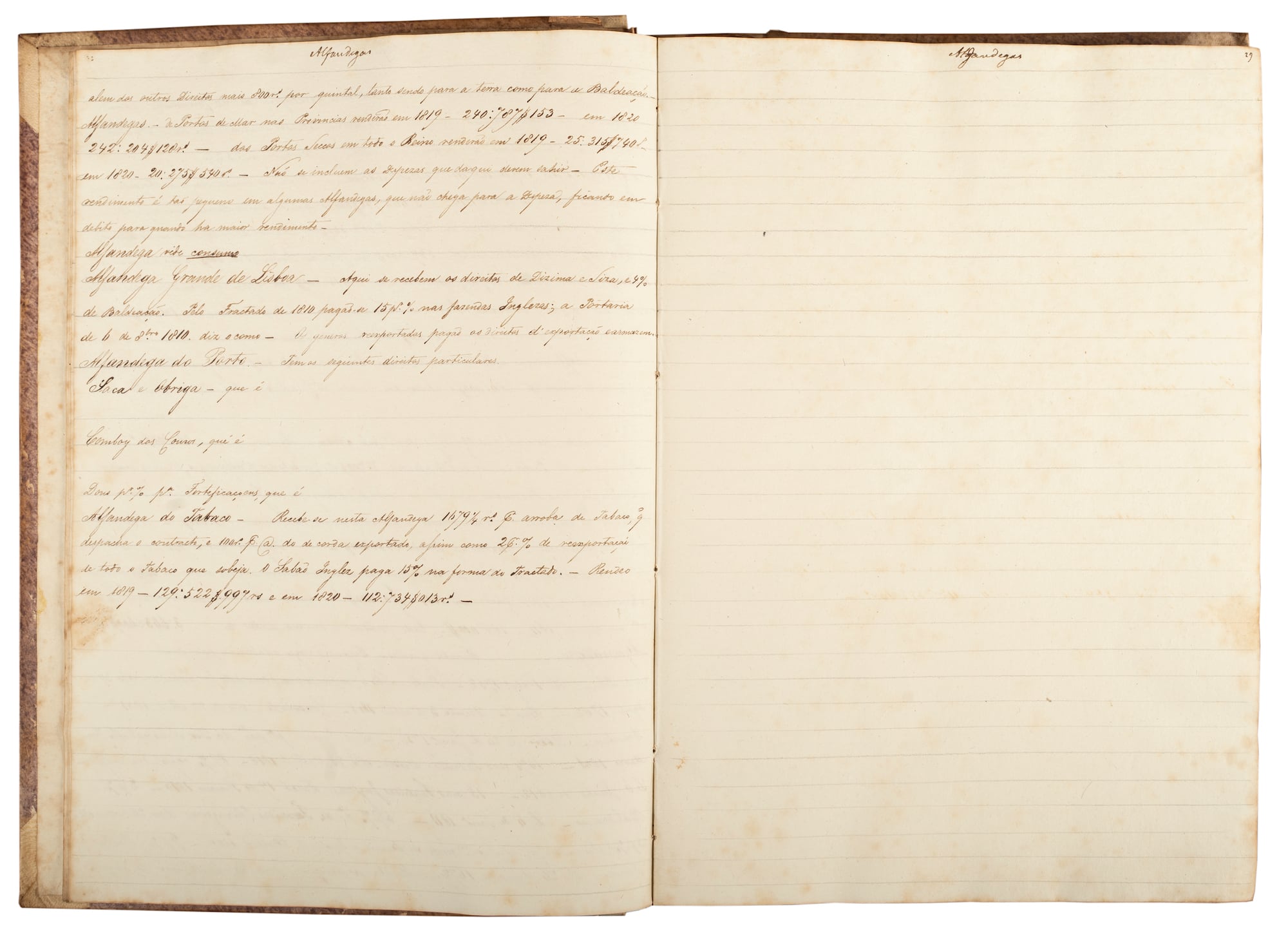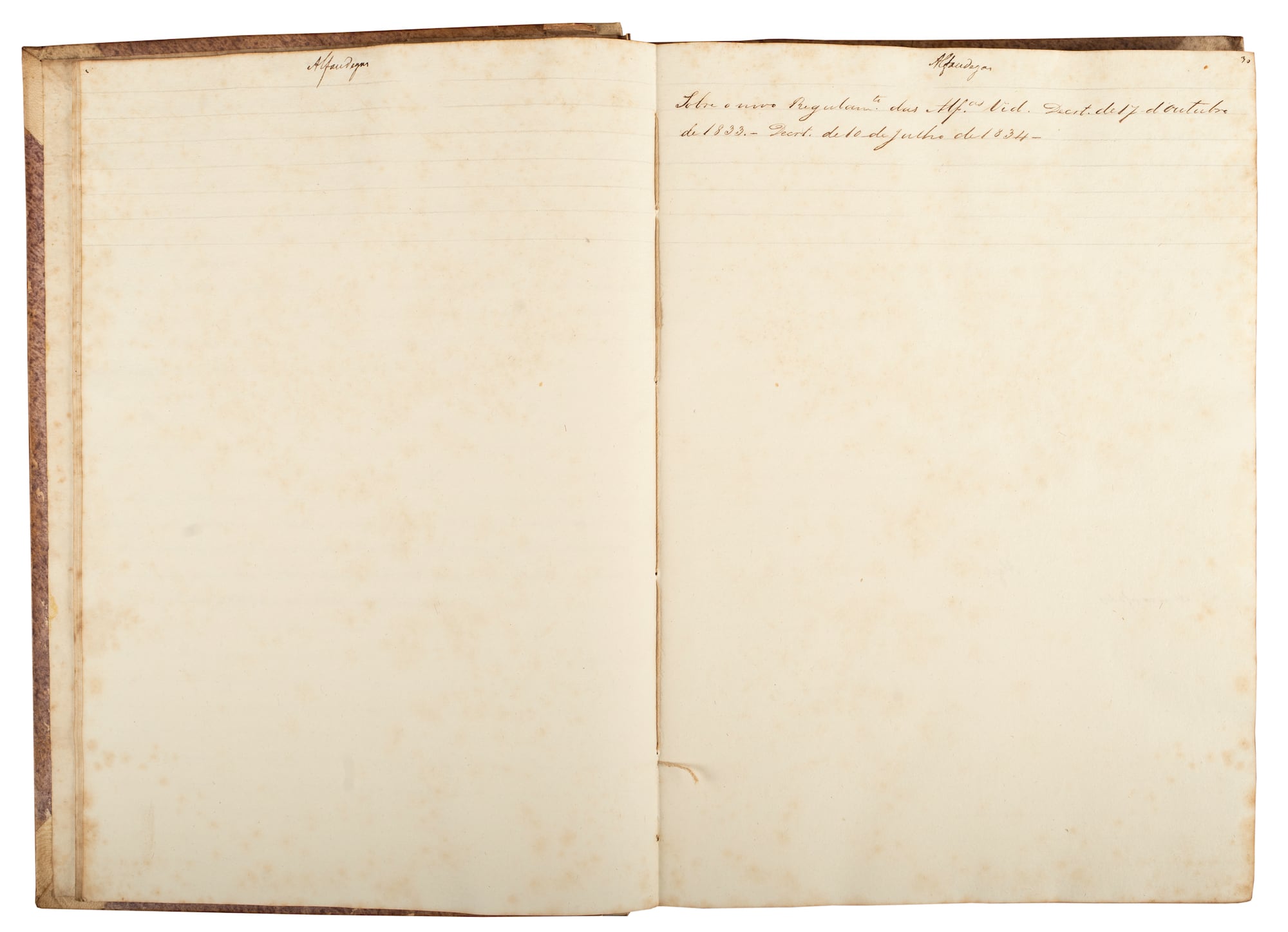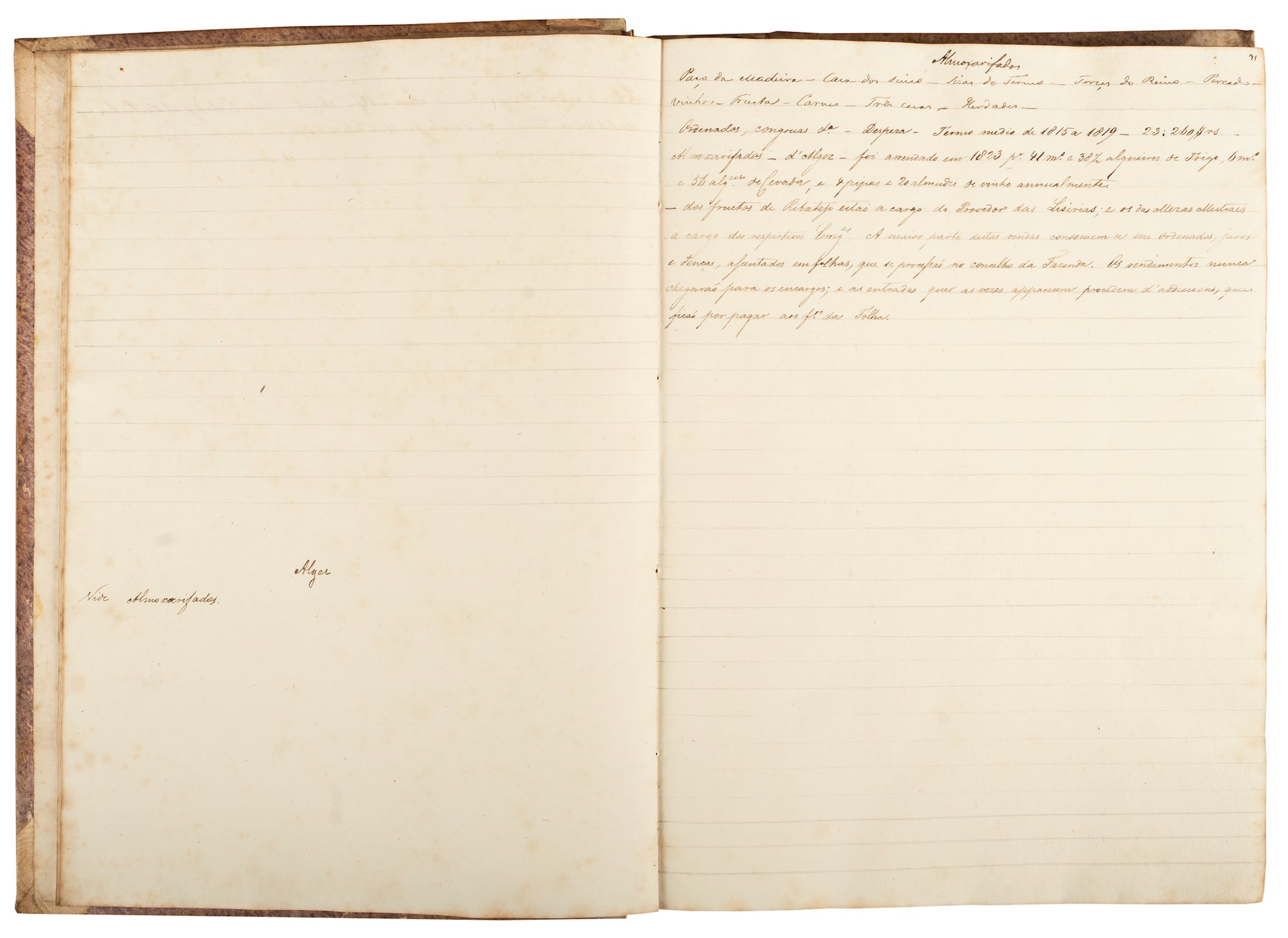 Book 5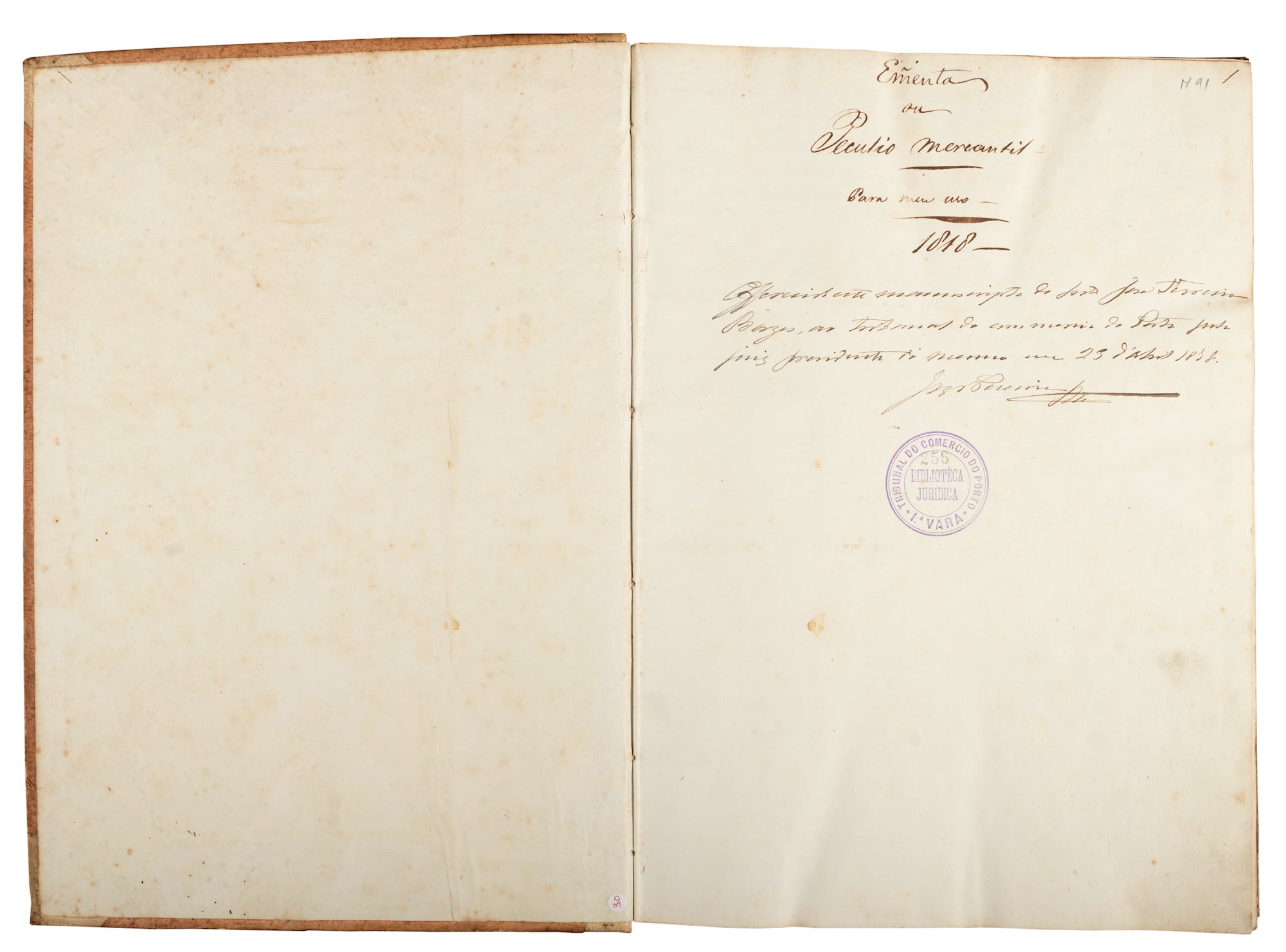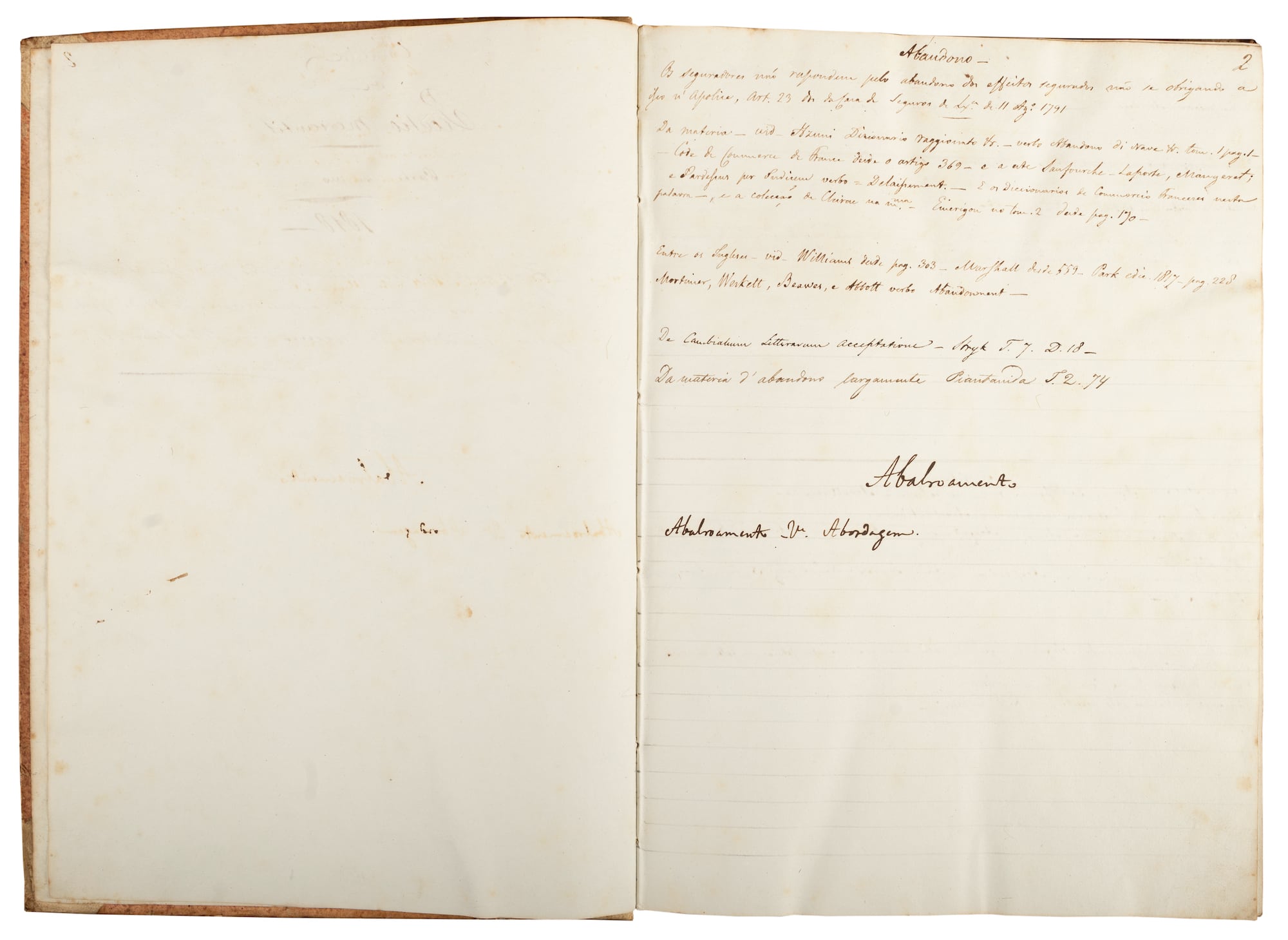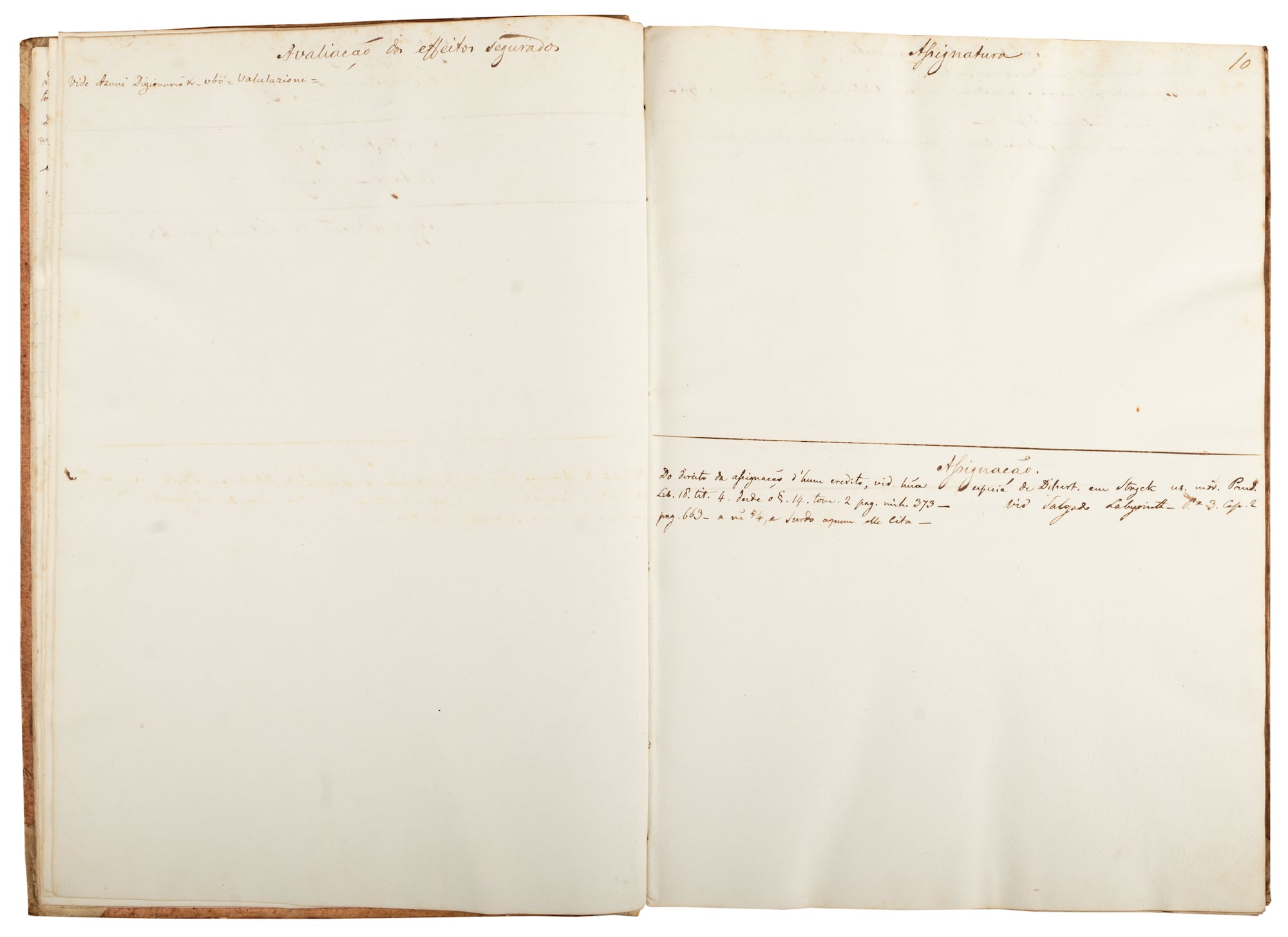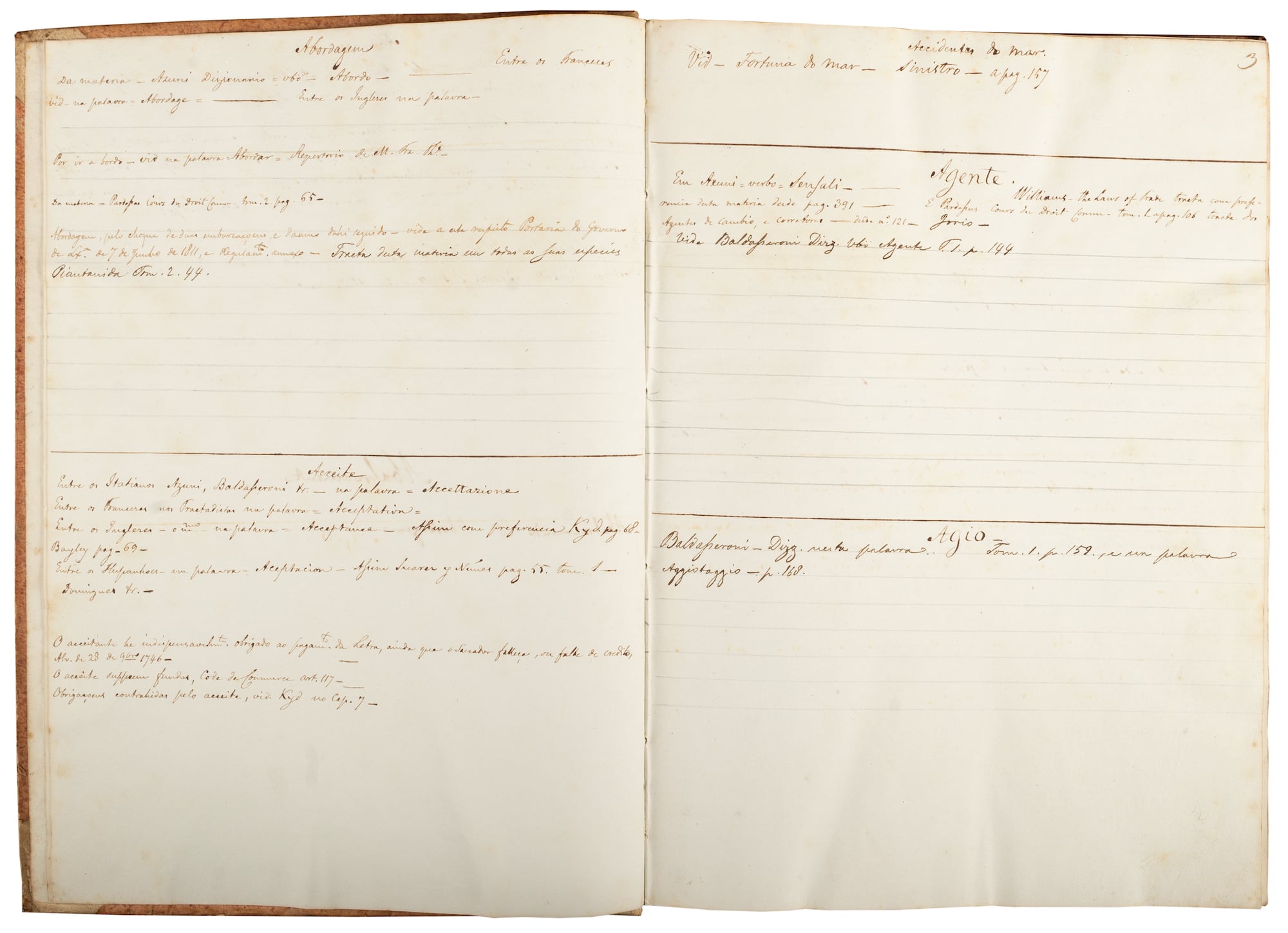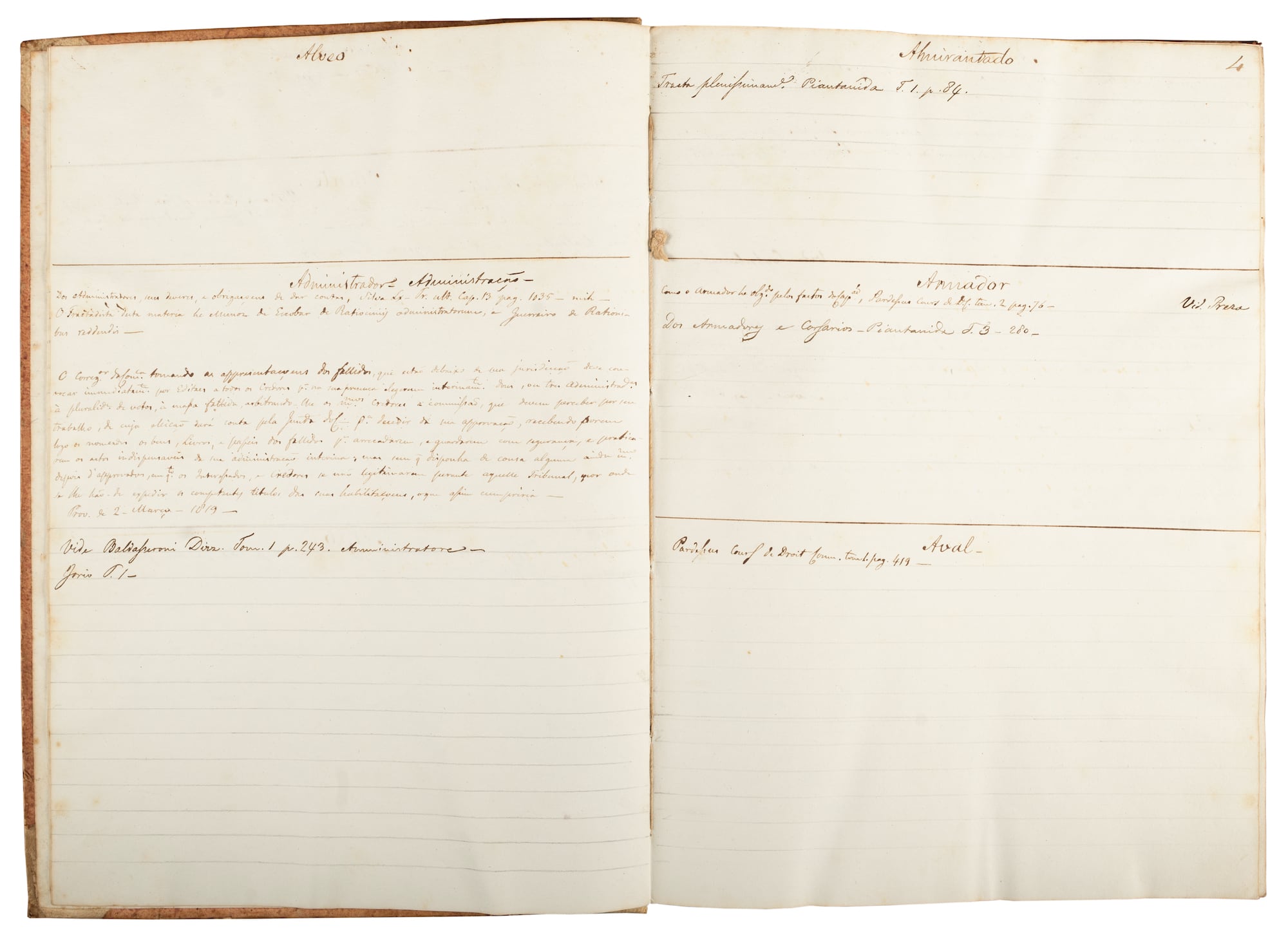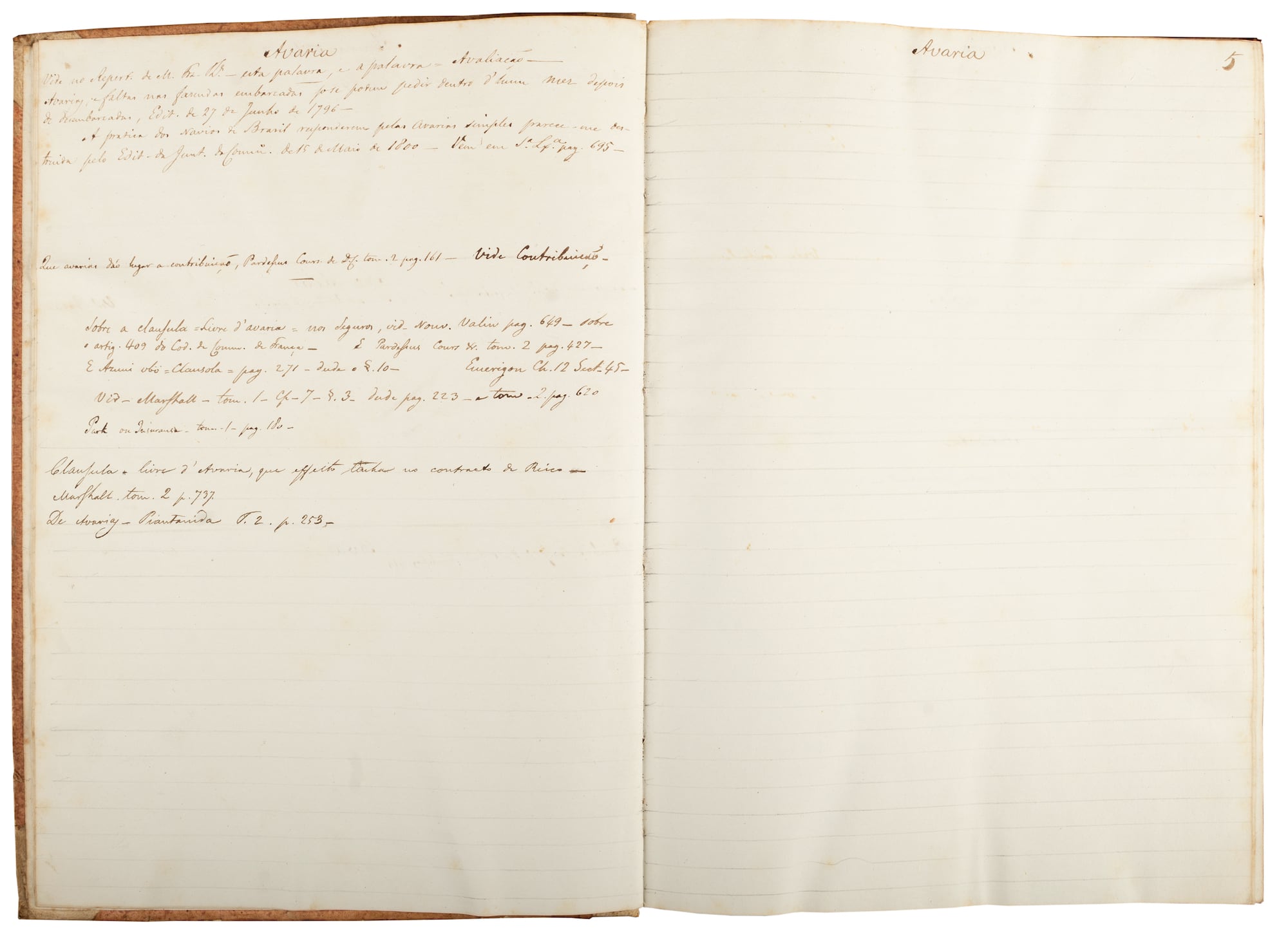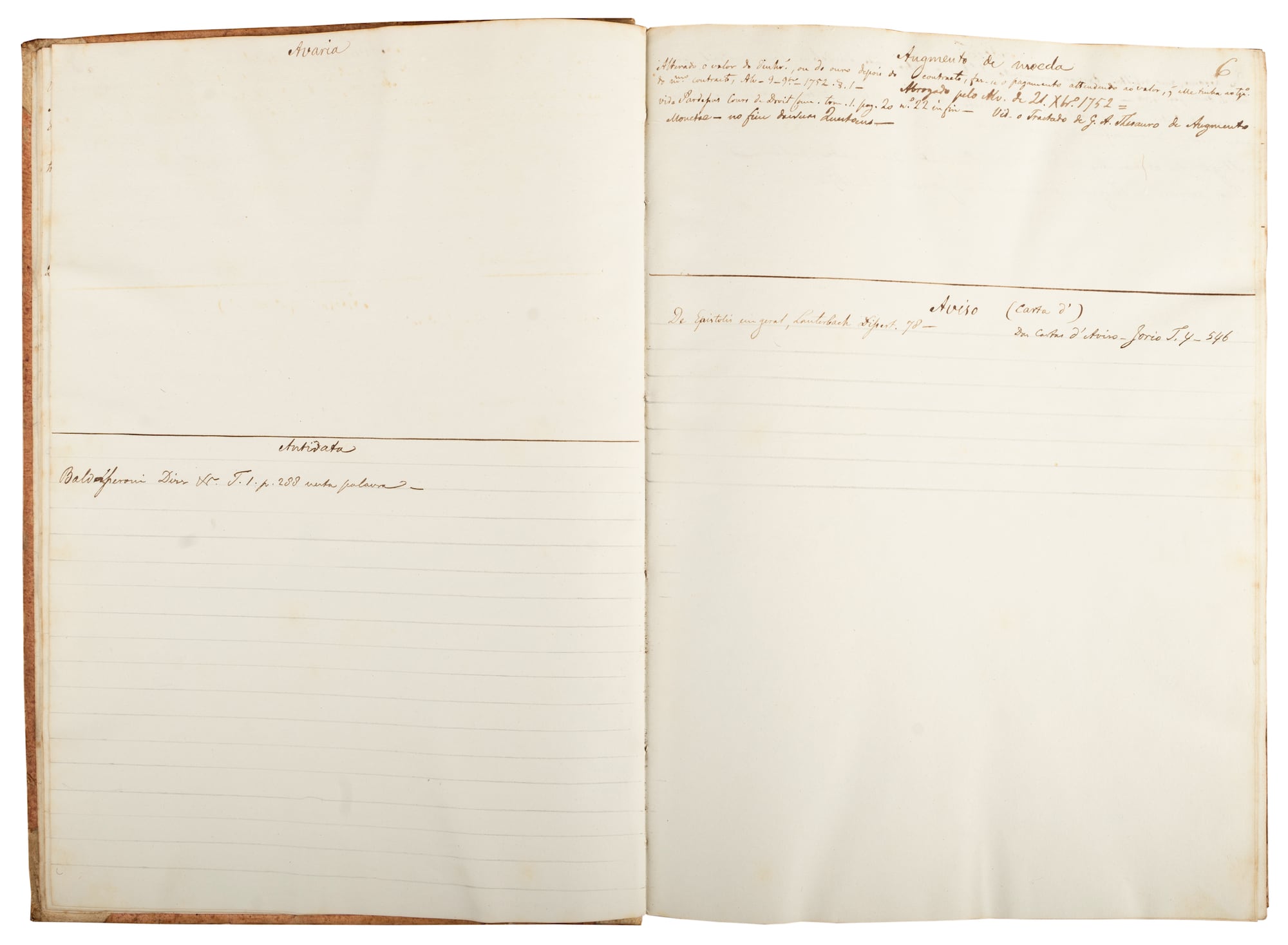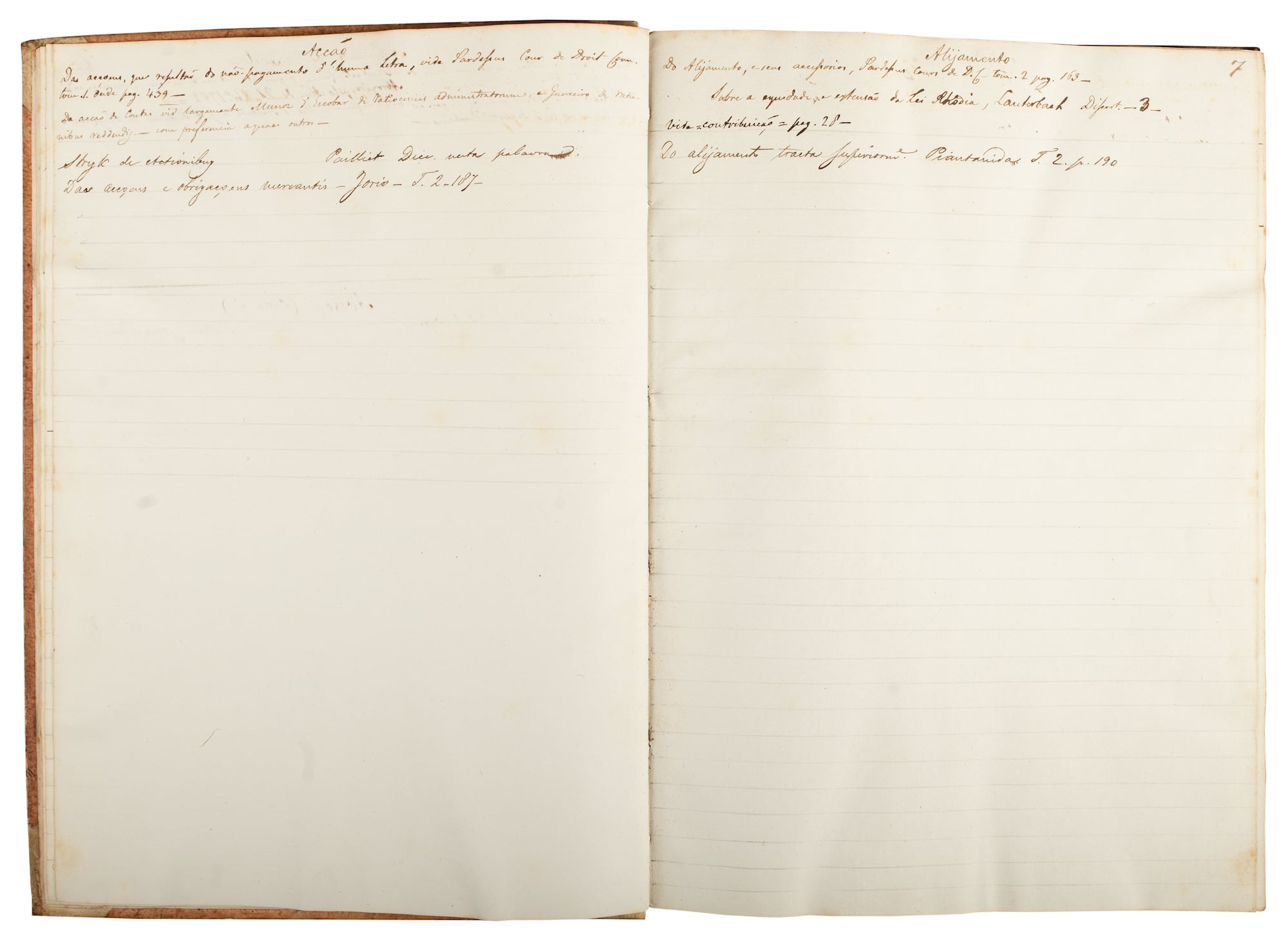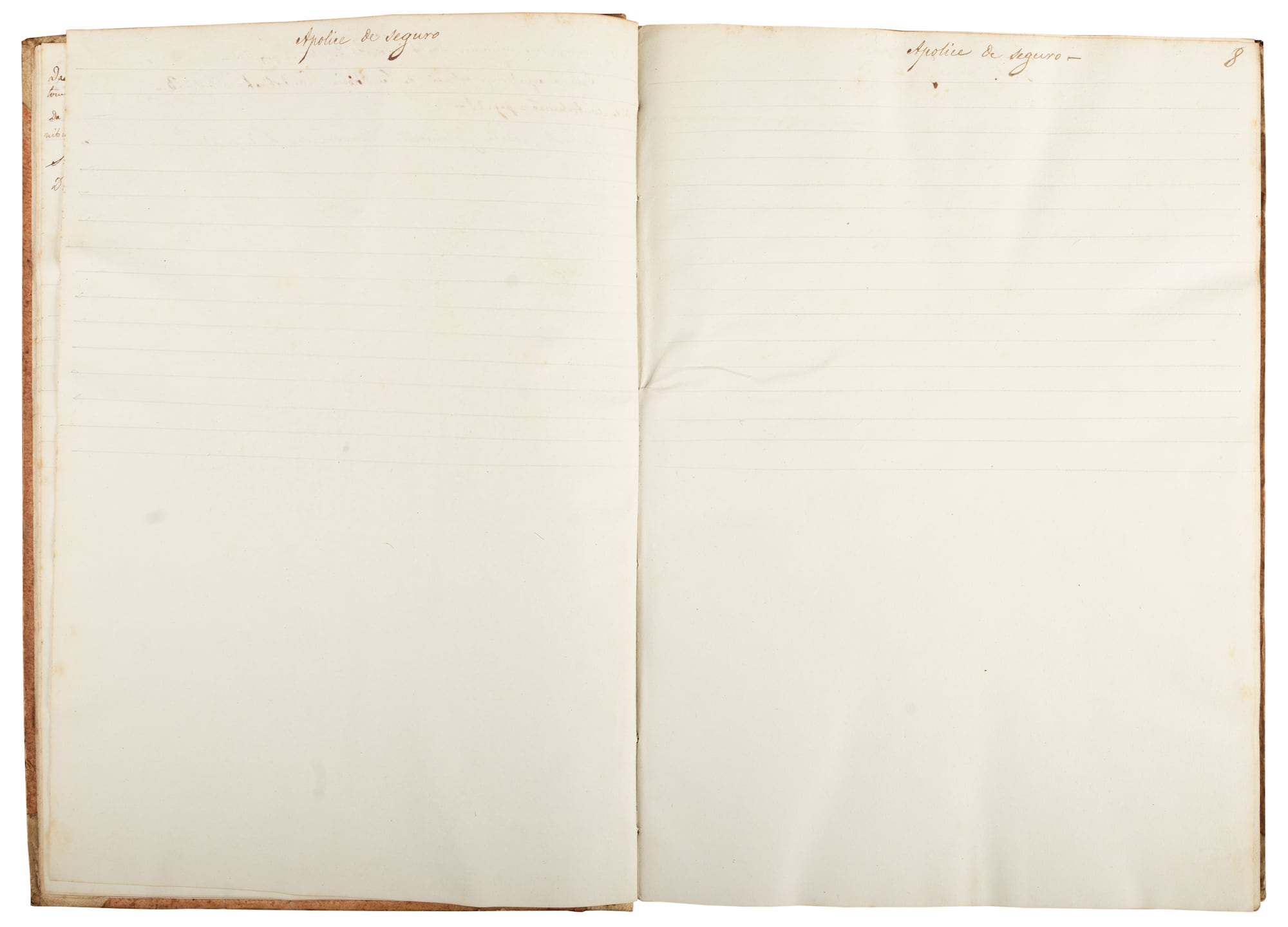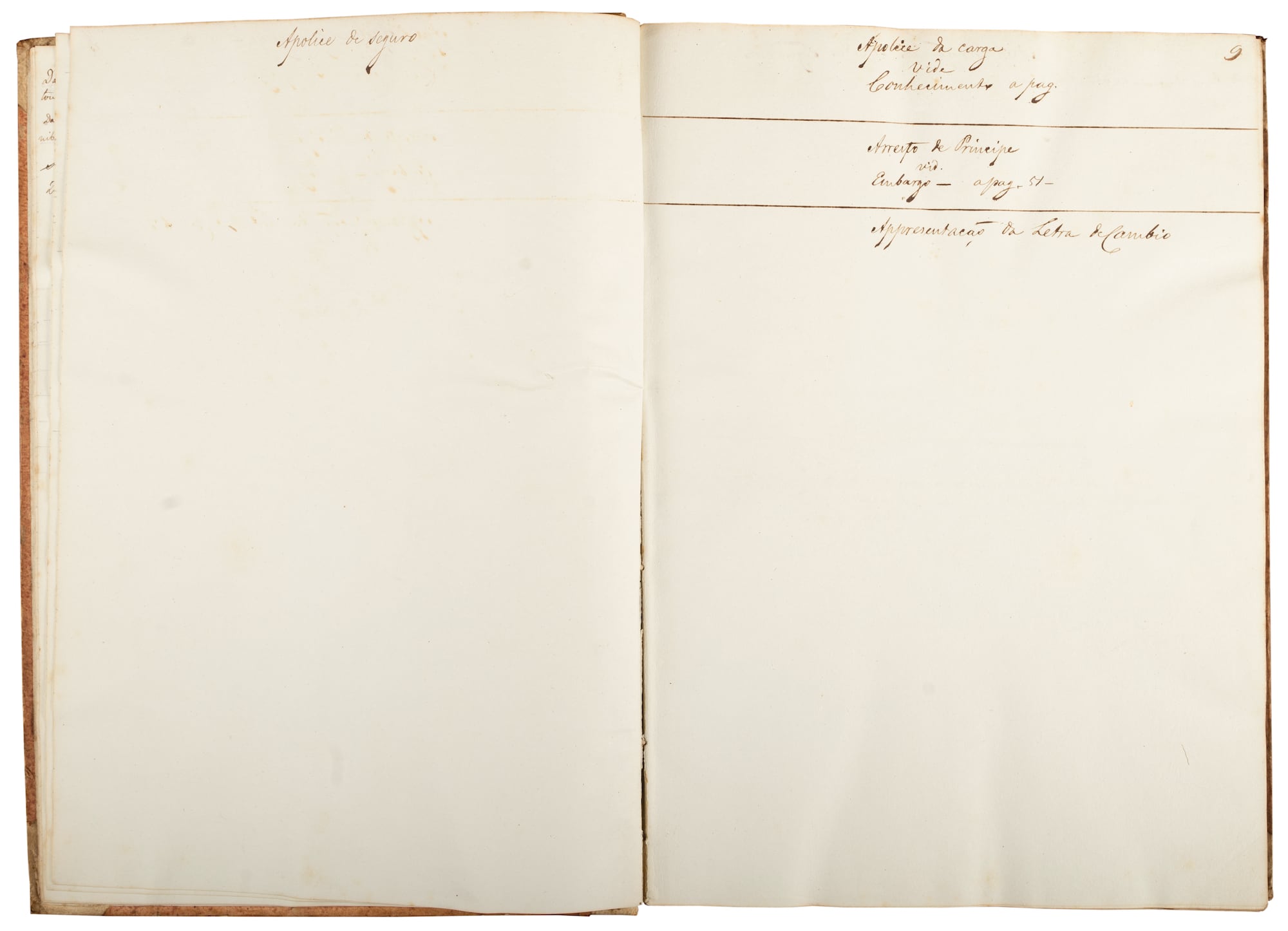 Book 6
The collection of the Judicial Museum of the Court of Appeal of Porto contains several bindings compiling original manuscripts by Ferreira Borges.
© Court of Appeal of Porto / Ancient Library Collection
PORTUGUESE COMMERCIAL CODE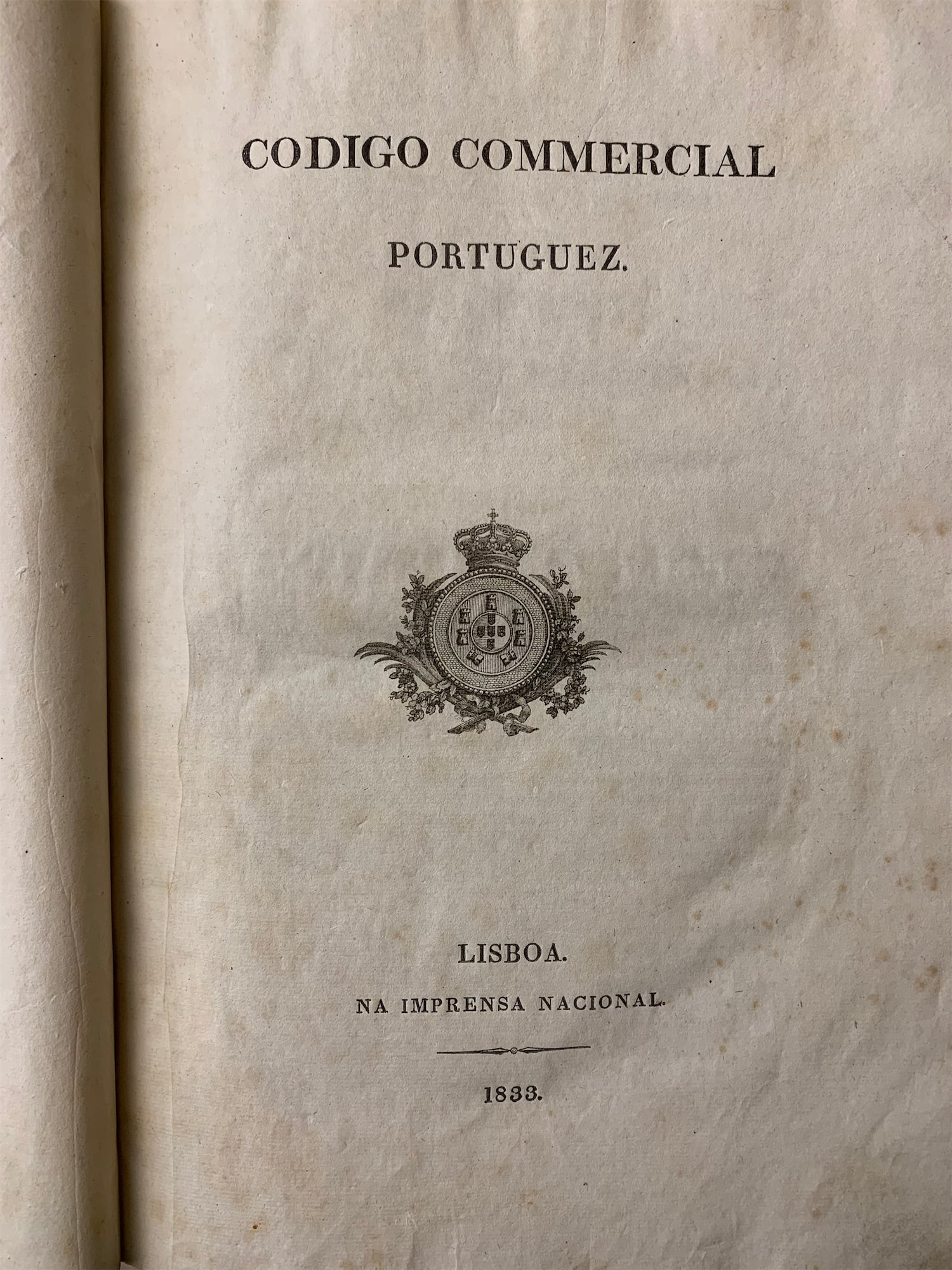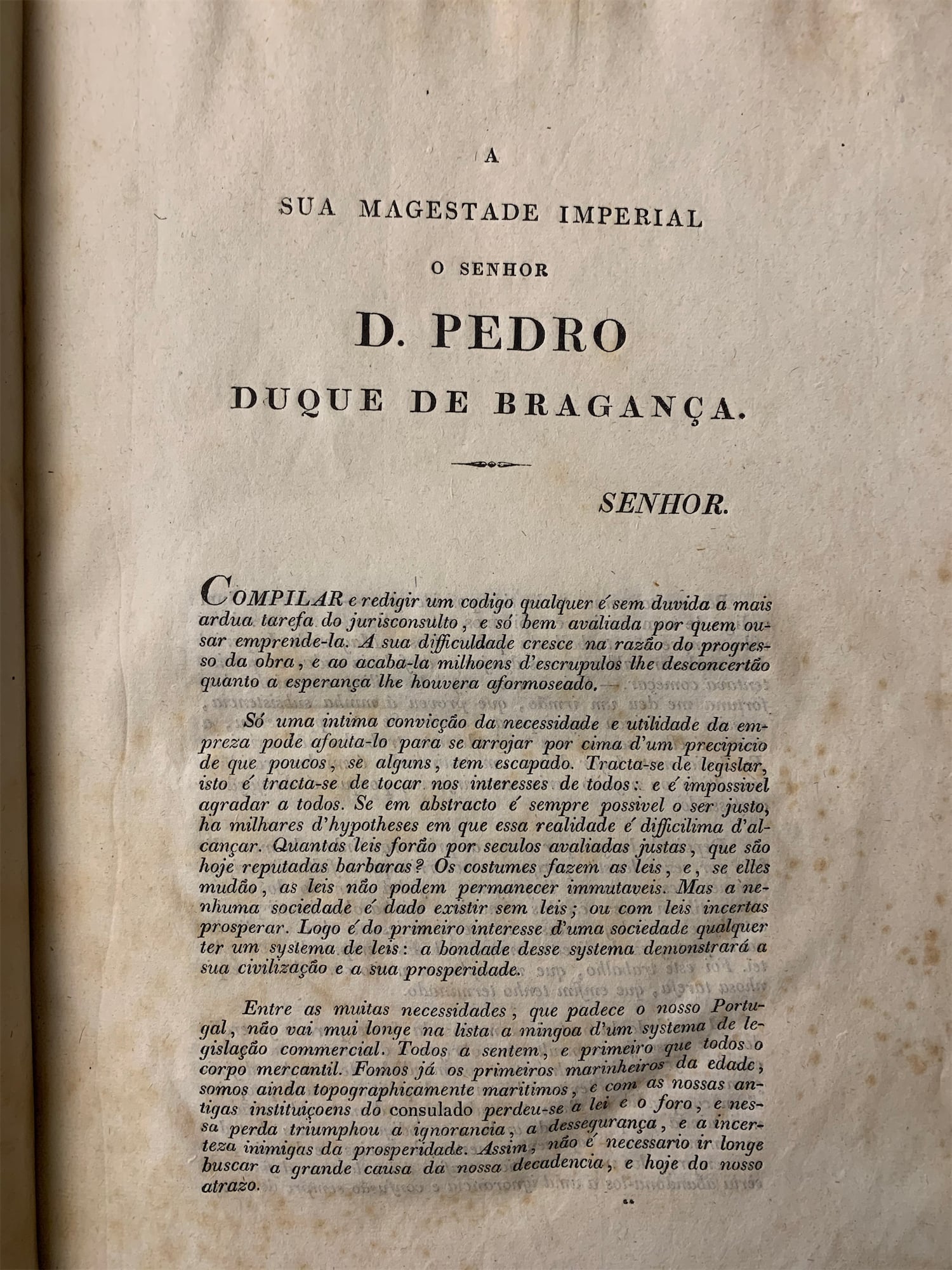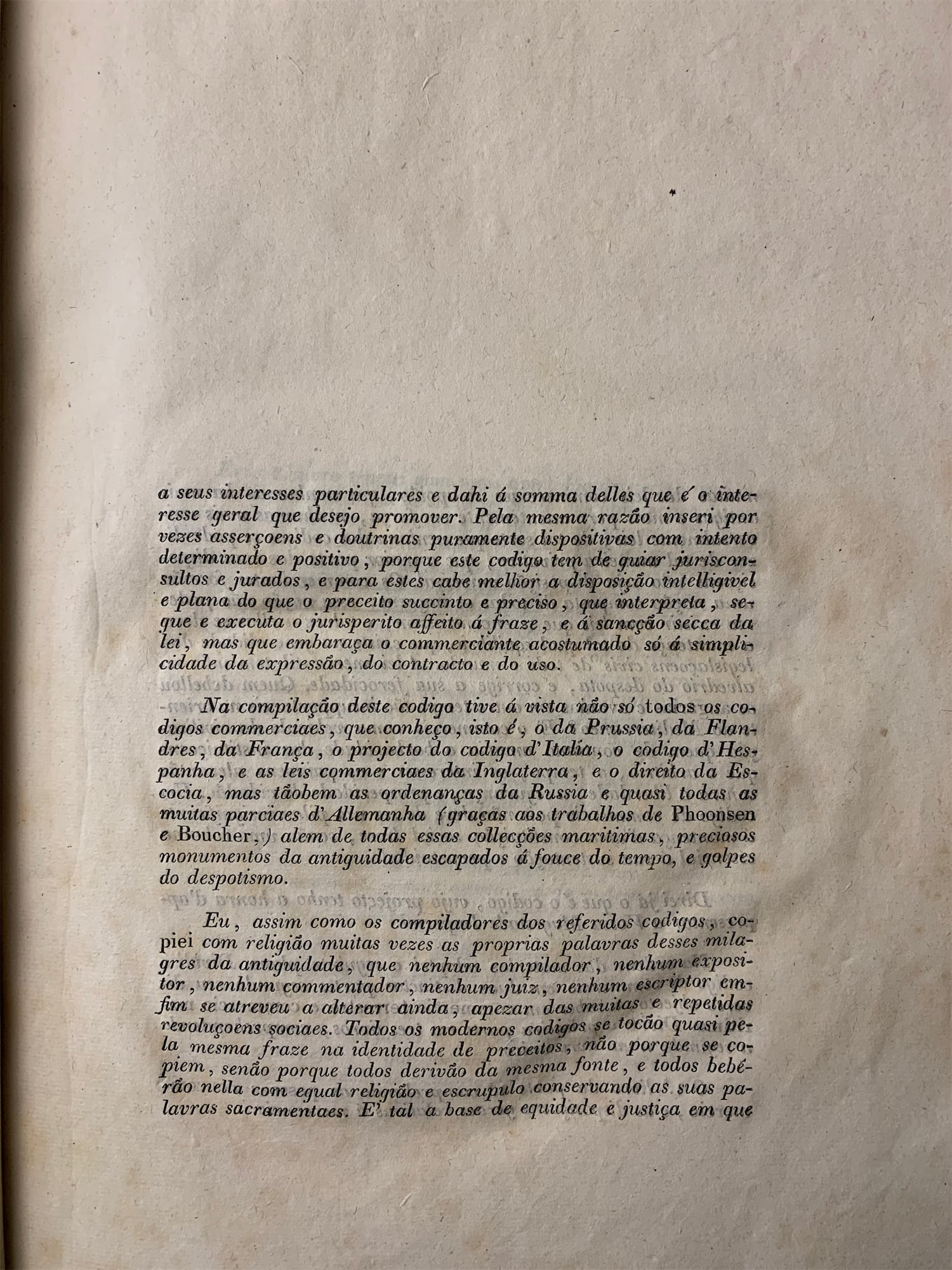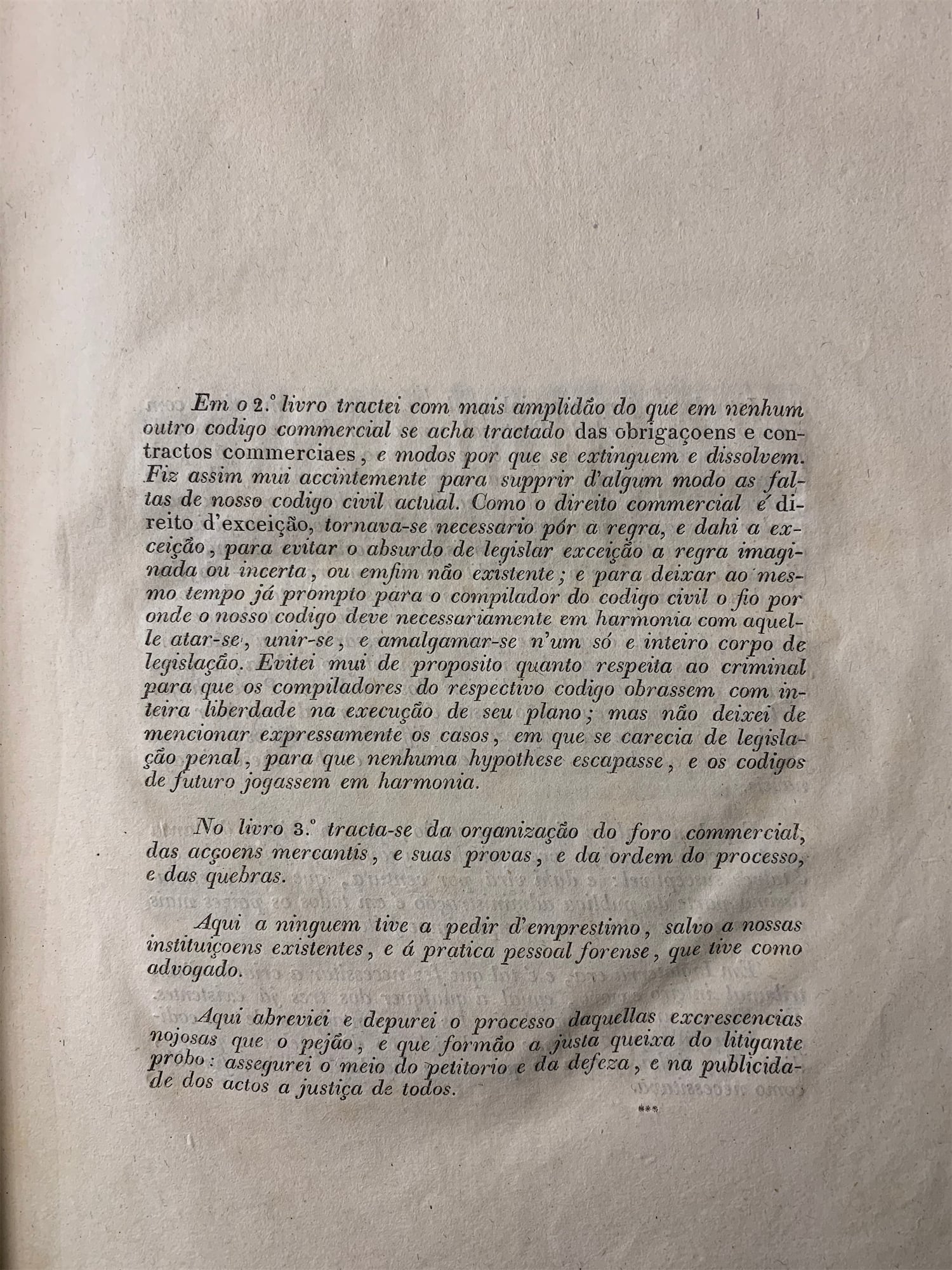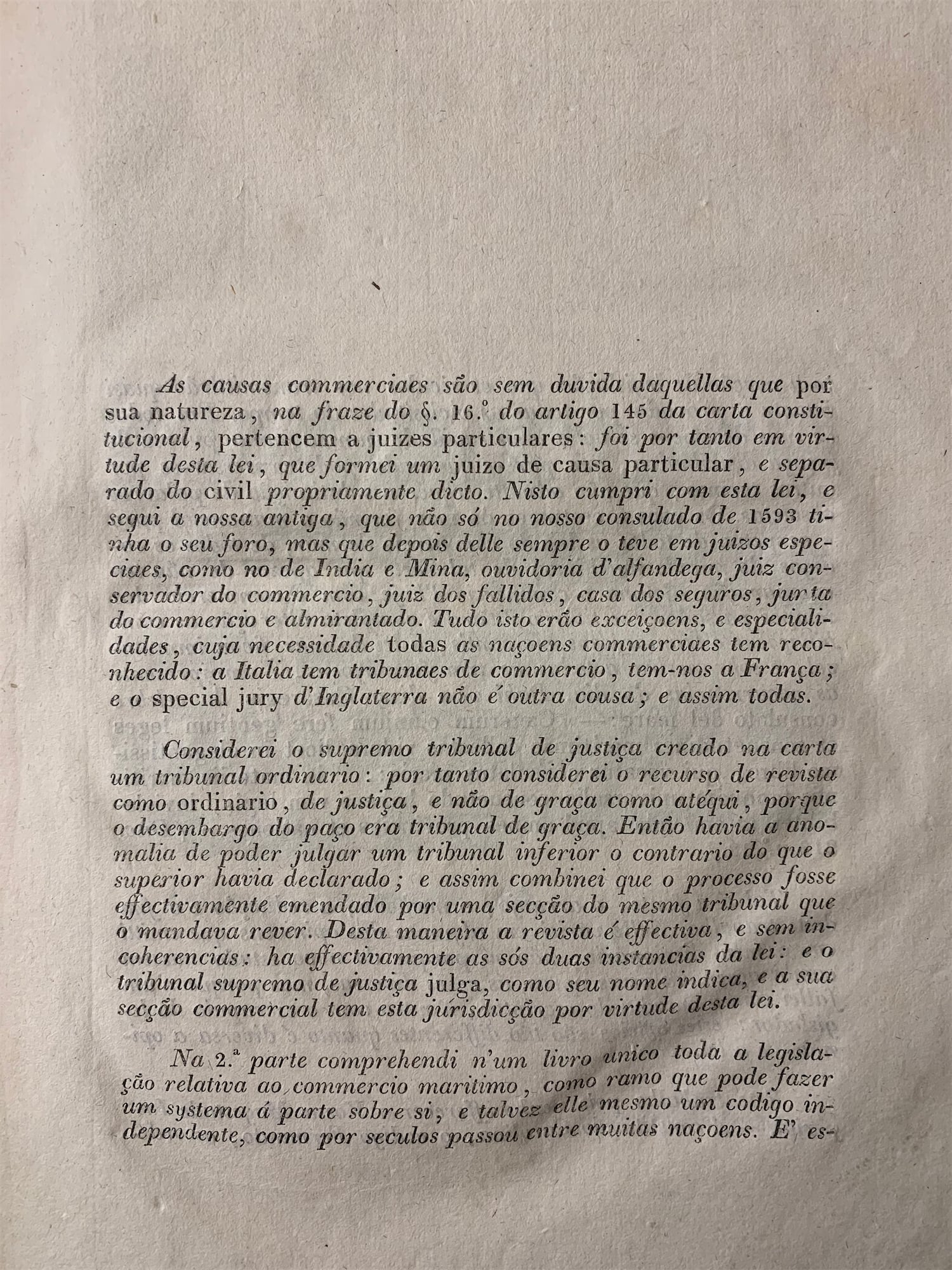 PORTUGUESE COMMERCIAL CODE
Código Commercial Portuguez by José Ferreira Borges.
Lisbon: Imprensa Nacional, 1833.
© Court of Appeal of Porto / Ancient Library Collection