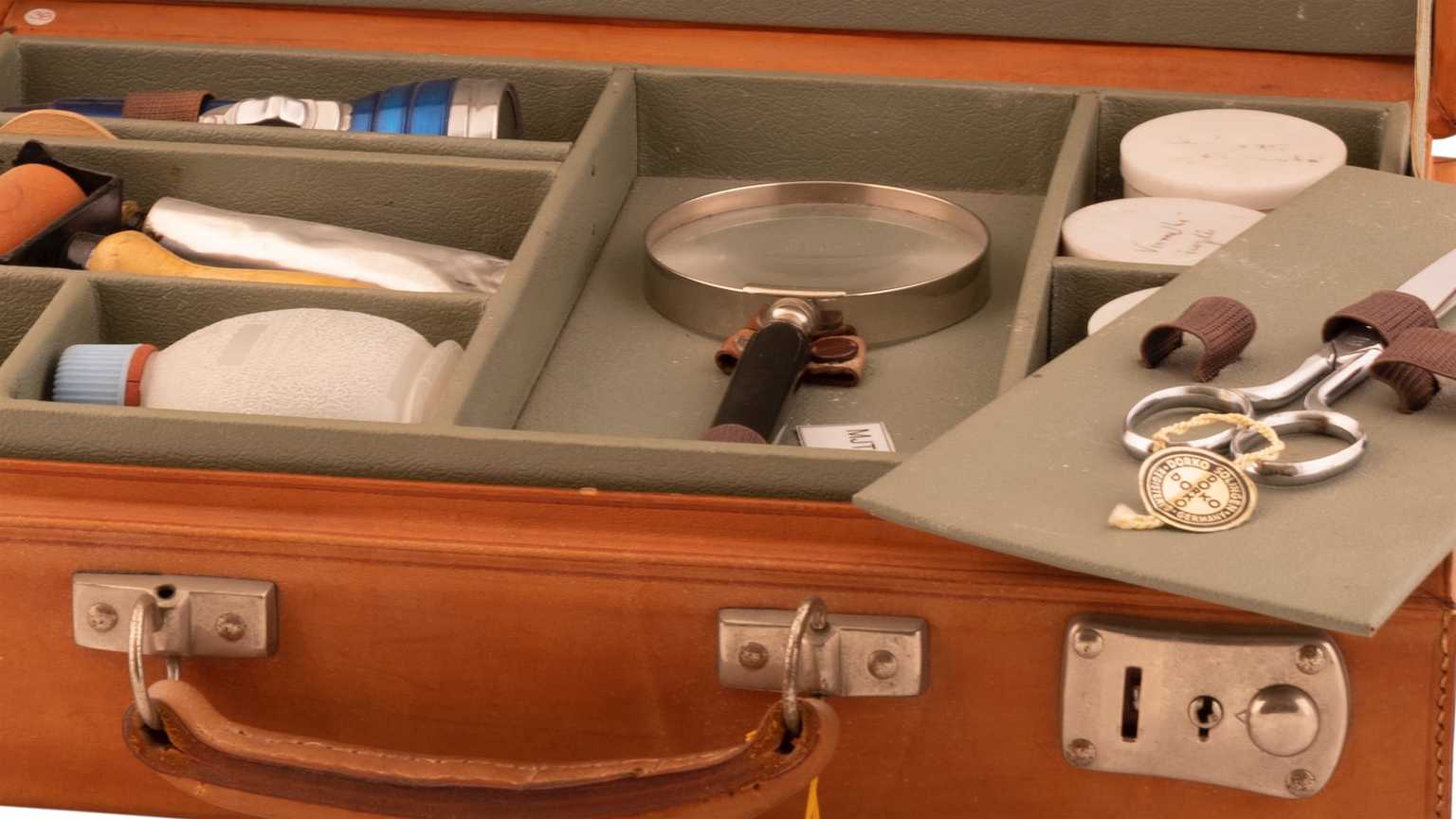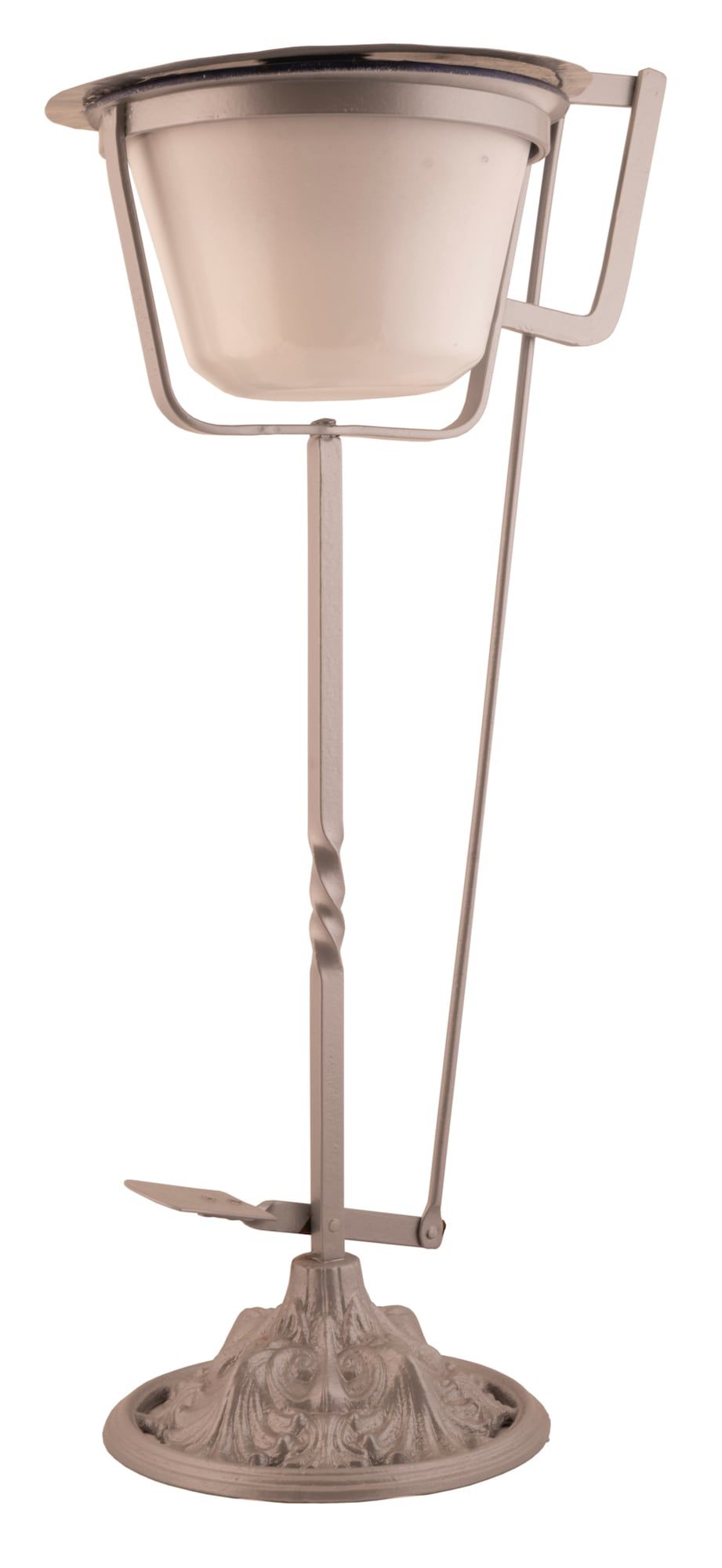 Spittoon with porcelain bowl and metal foot.
Spittoons were one of the prophylactic measures against tuberculosis, widely used until the mid-20th century, in public spaces but also in the visiting room of wealthy houses, with water inside for better sanitation.
At the turn of the 19th to the 20th century, tuberculosis was the main cause of death in the Porto region. Famous physician Dr. Ricardo Jorge even called Porto a "cemetery city". Like other large European urban centres that were growing significantly at the time, in association with the industrialisation process, the basis of this epidemic was the harsh living conditions of the population: overcrowded homes, poverty and malnutrition, poor environmental conditions of air, water and soil.
The research of the German physician Dr. Heinrich Koch and especially the French scientist Louis Pasteur came to show that the causes were mainly related to micro-organisms, underlining the need for hygiene as a social issue.
These hygienist theories have a great impact on the urbanism of the industrial world of that era. Sewage networks and public toilets were created, chlorine was used for bacteriological analysis and water treatment, garbage collection was ensured and there was increased concern about the ventilation of homes.
The impact of tuberculosis is also evident in its reference as a motto for art and literature, thus gaining a romantic and artistic dimension that also earned it the designation of "fever of the sensitive souls" (as it was known in the 18th century).
The disease is caused by a bacterium that became known as Koch's bacillus, named after the person who identified and isolated it in 1882.
In Portugal, and especially in Porto, mortality from tuberculosis reached particularly high levels from the late 19th century until 1950. The gradual improvement of living conditions and especially the widespread administration of the BCG vaccine created in 1921 and used in Portugal since 1929 were responsible for controlling the epidemic.